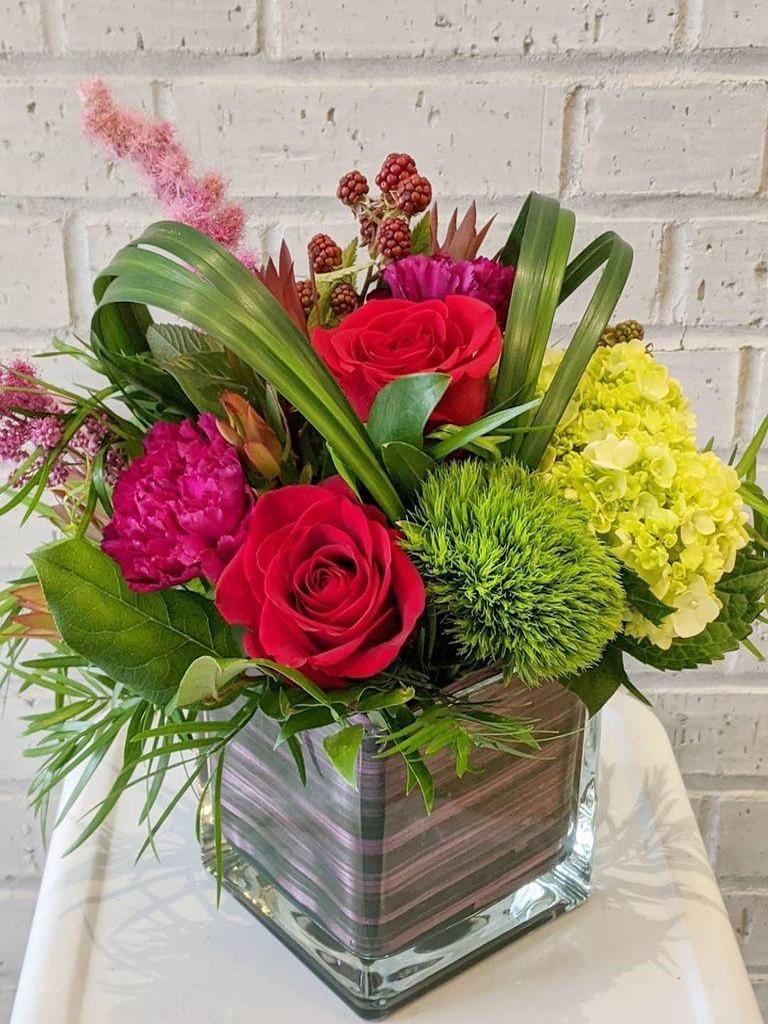 Custom Vase/Container Floral Arrangement
$60.00
Each vase/container arrangement is created and tailored to your order, inspired by the season and the occasion with the customer in mind. Let our experienced creativity be the deciding factor and let us choose what is the freshest flowers for your arrangement!
*Please note that these photos are for inspiration and the arrangement will NOT look exactly as shown*
Flowers are arranged in a container. Warm water should be cycled through the container every few days to ensure longevity. Flowers are thirsty, so please top up the arrangement daily!
Flower varieties are dependent on availability. We reserve the right to substitute colours and flowers as necessary. If you have any questions or require more assistance about our seasonal selection, please call us directly to speak with one of our designers (780-431-0738).