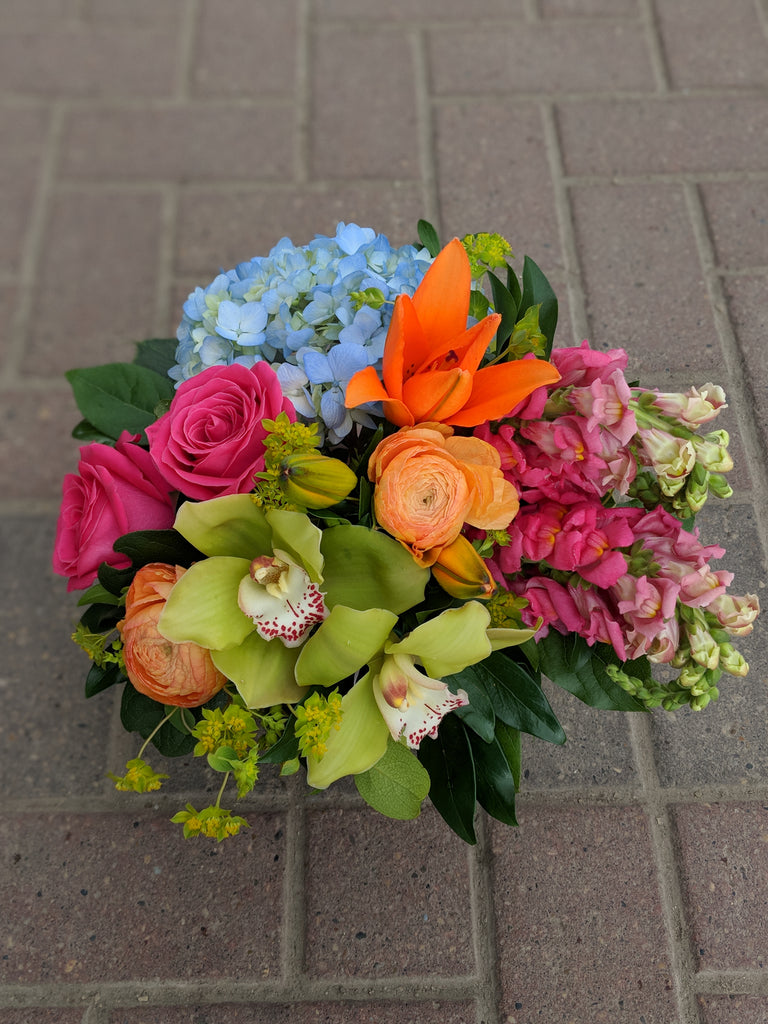 Laurel's Modern Garden
$100.00
A compact, contemporary collection of unique garden blooms in a clear glass cylinder container. The perfect gift for someone who doesn't have a lot of space but loves a mini-garden on their counter! We also use seasonal blooms to add touches of interest and colour.
Flowers are arranged in a container. Warm water should be cycled through the container every few days to ensure longevity. Flowers are thirsty, so please top up the arrangement daily!
Flower varieties and colours are dependent on availability. We reserve the right to substitute colours and flowers as necessary. If you have any questions or require more assistance about our seasonal selection, please call us directly to speak with one of our designers (780-431-0738).