Need SAME DAY delivery? Please call us before 12 Noon @ 780.431.0738 to place your order!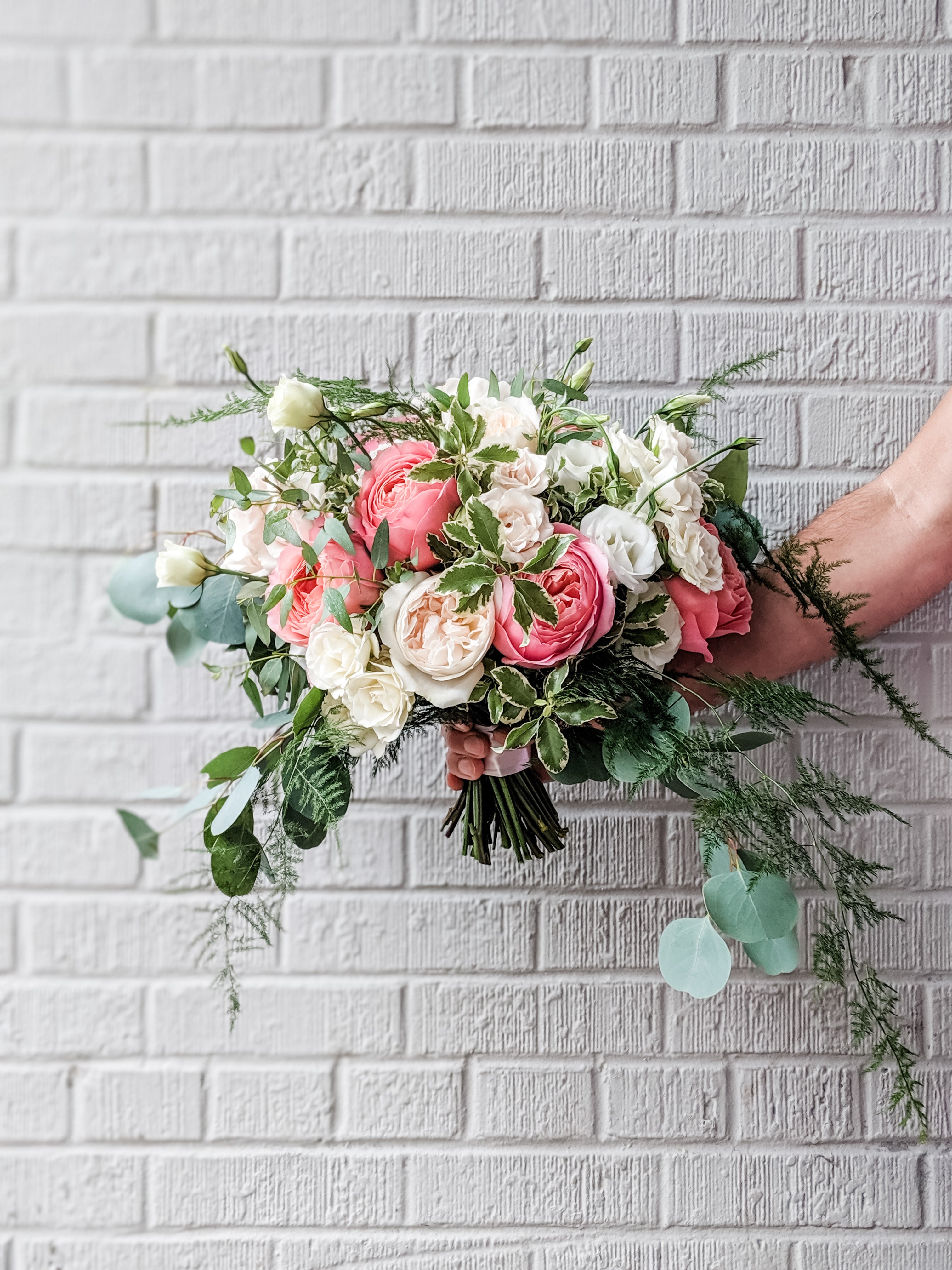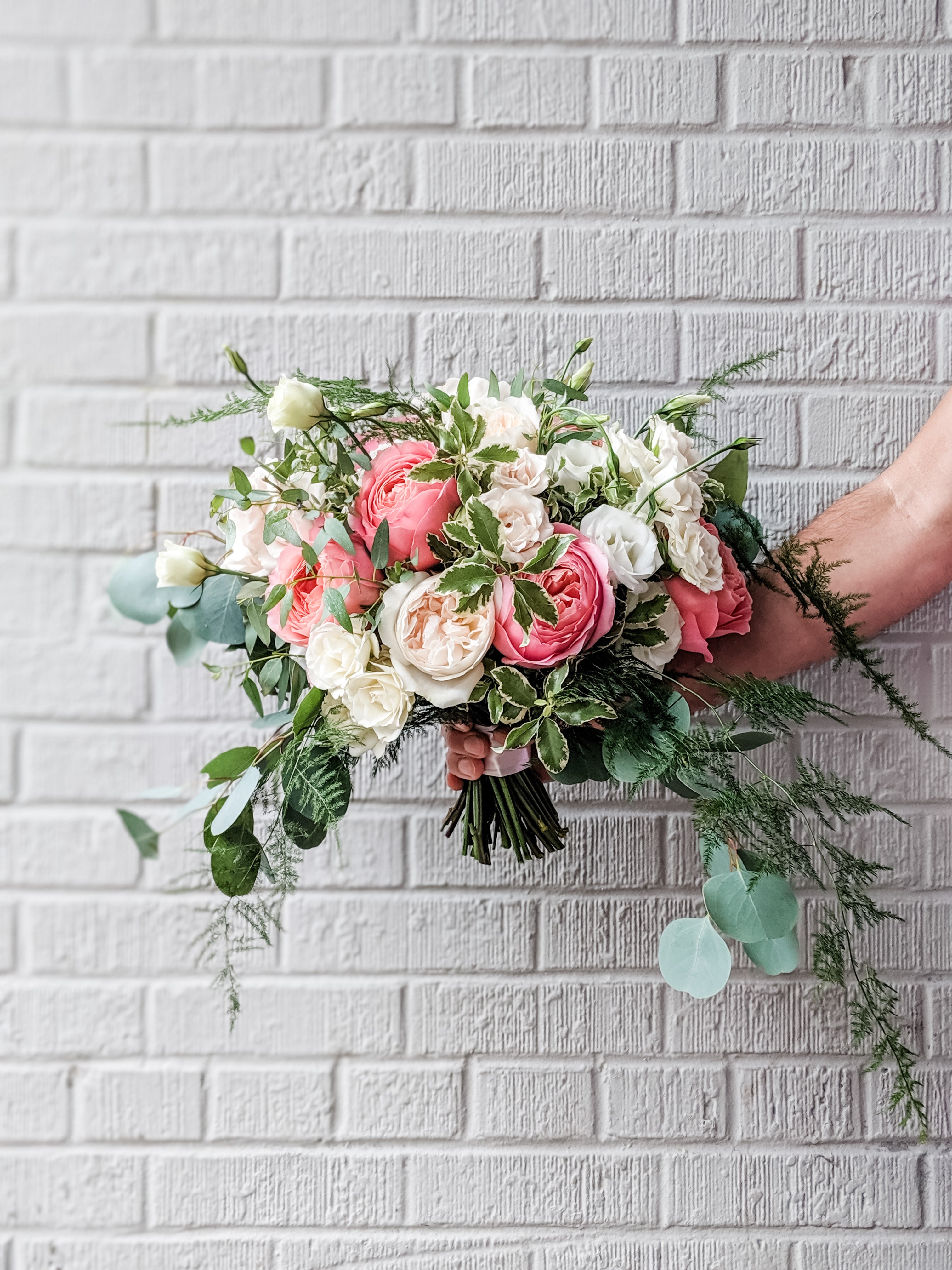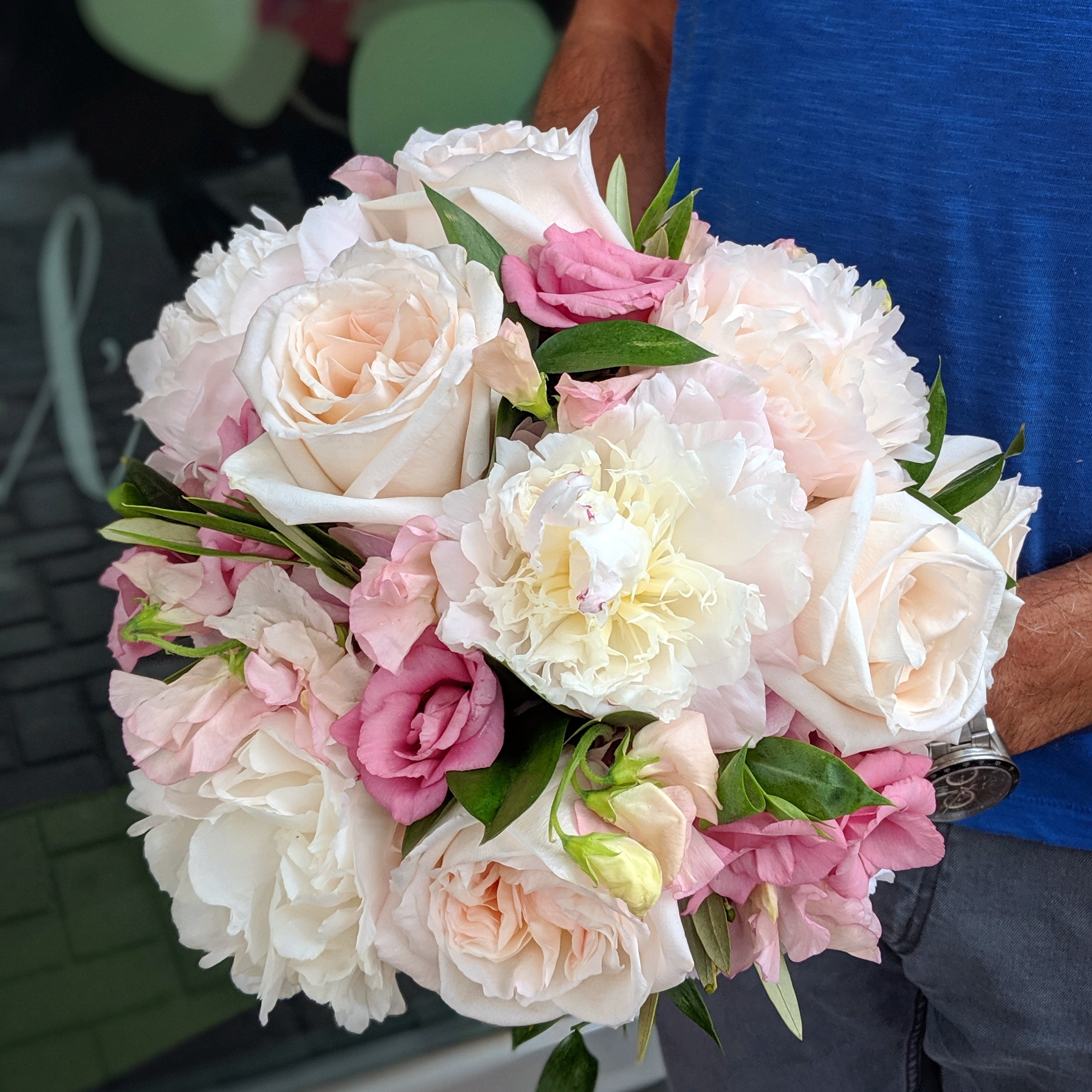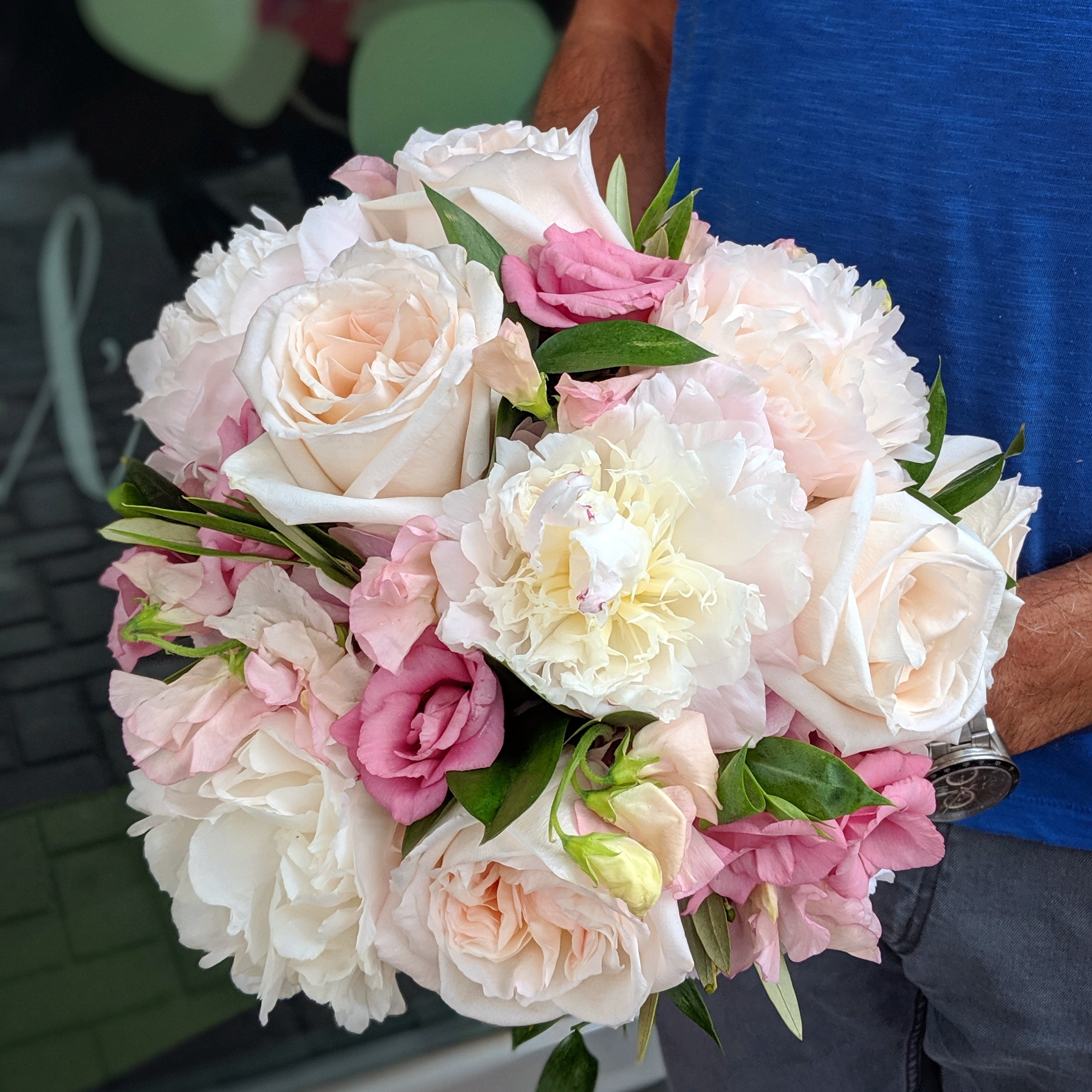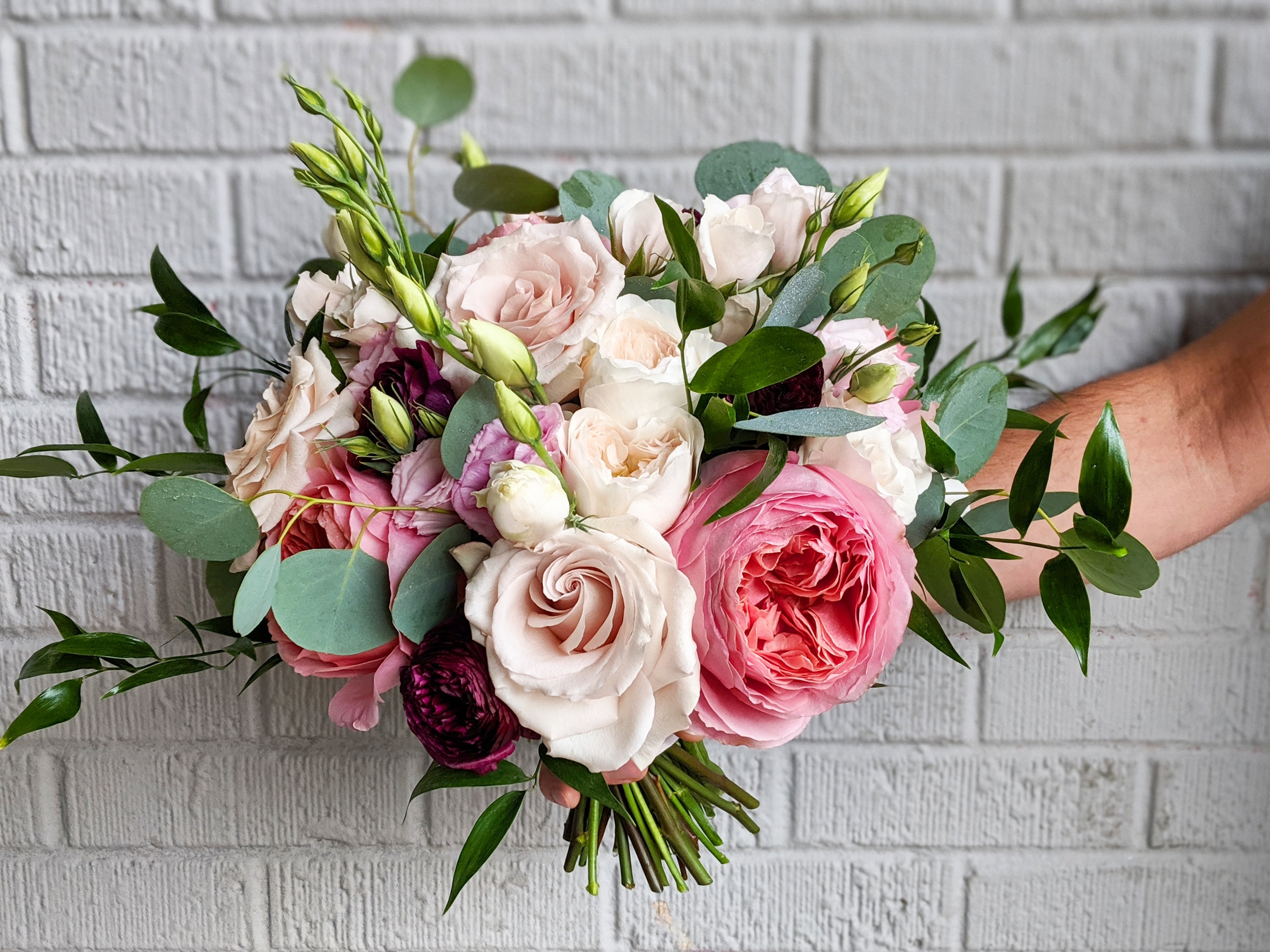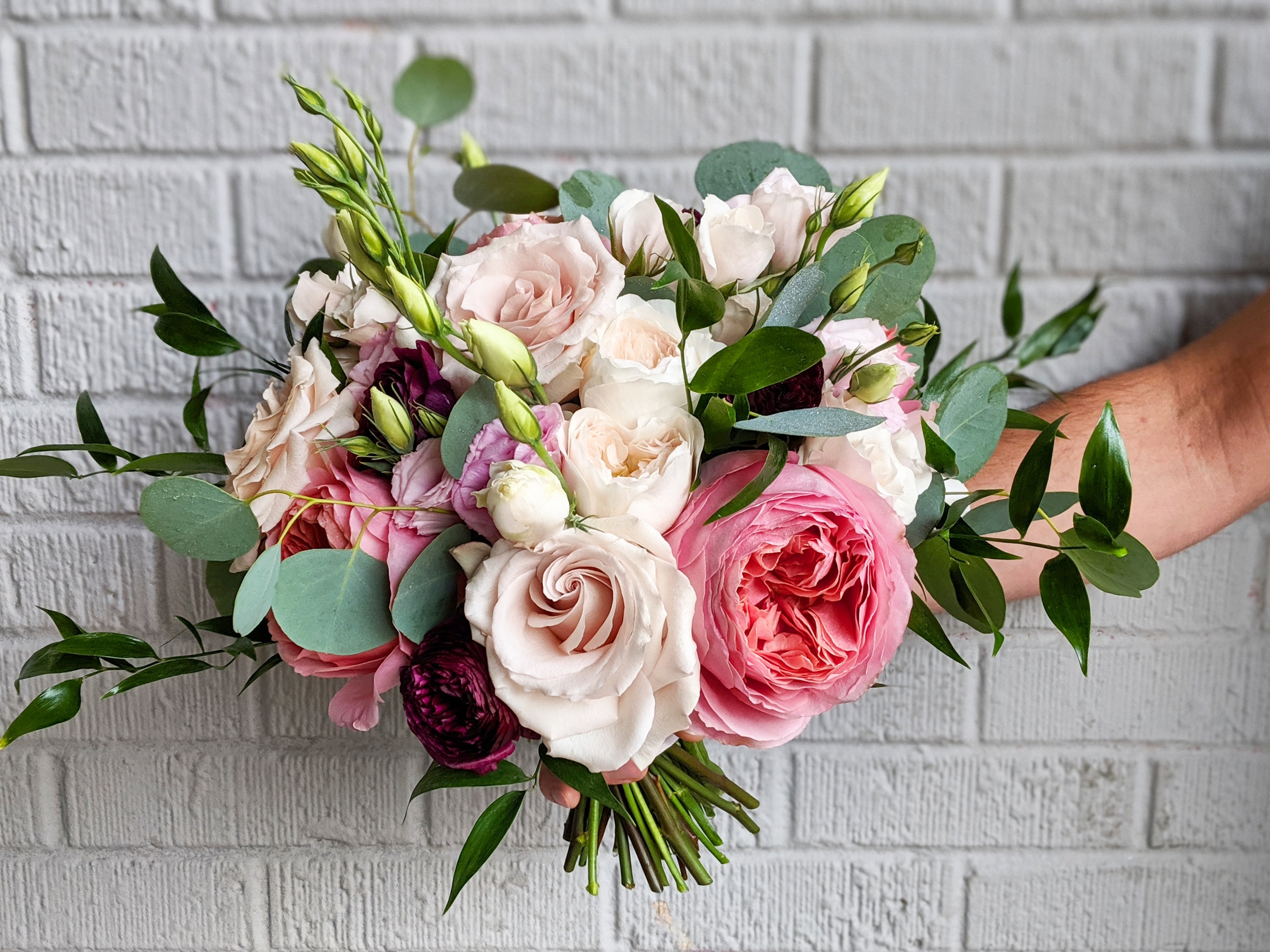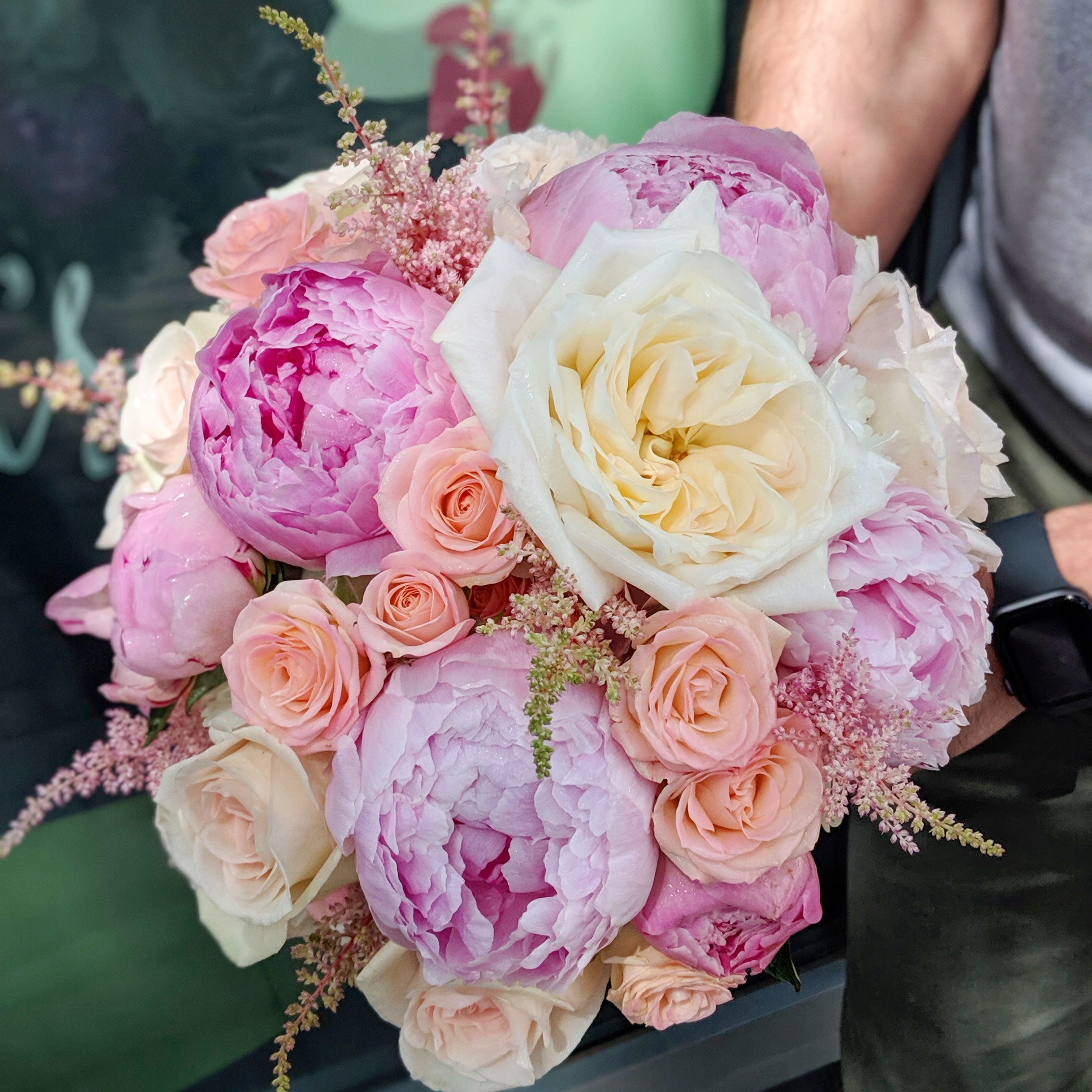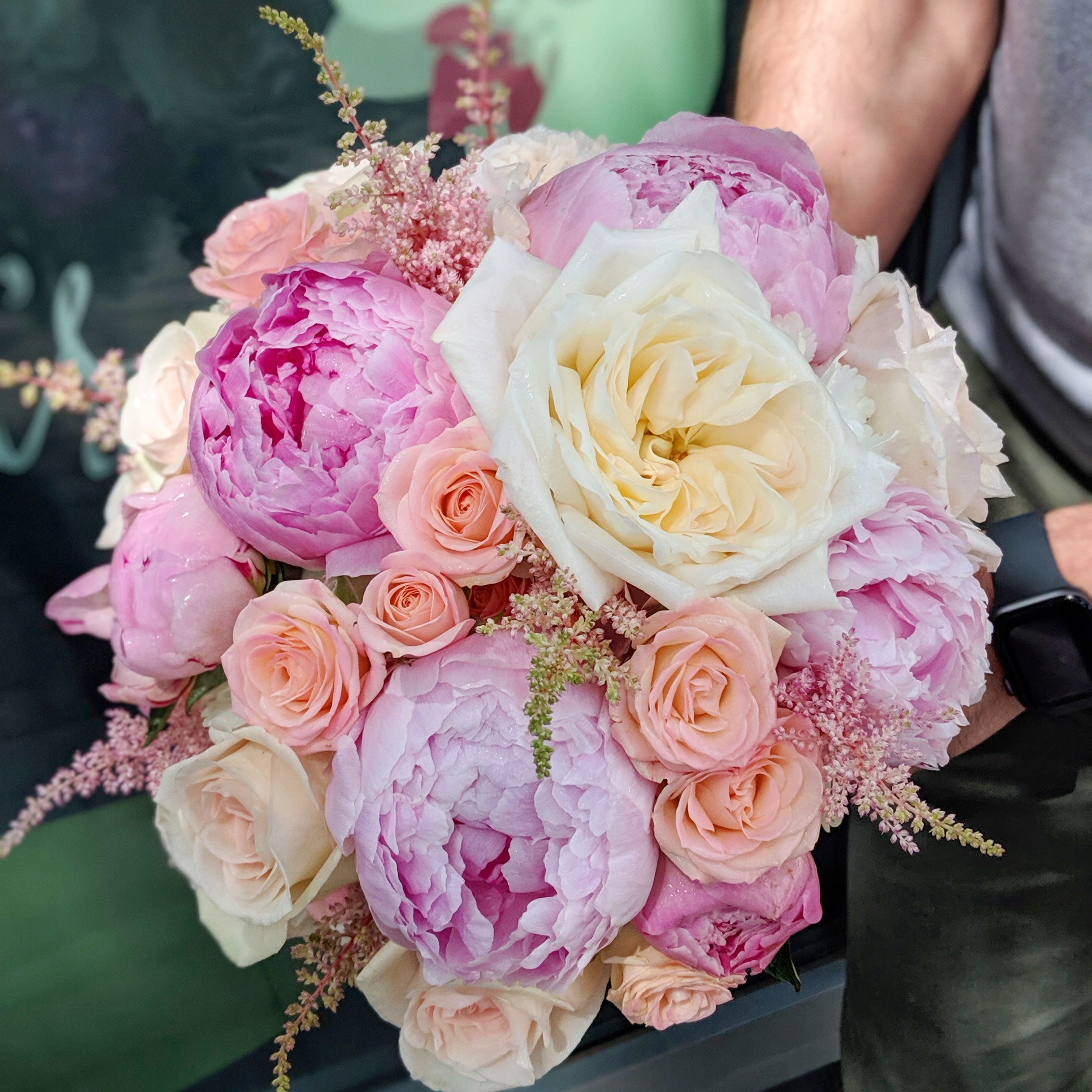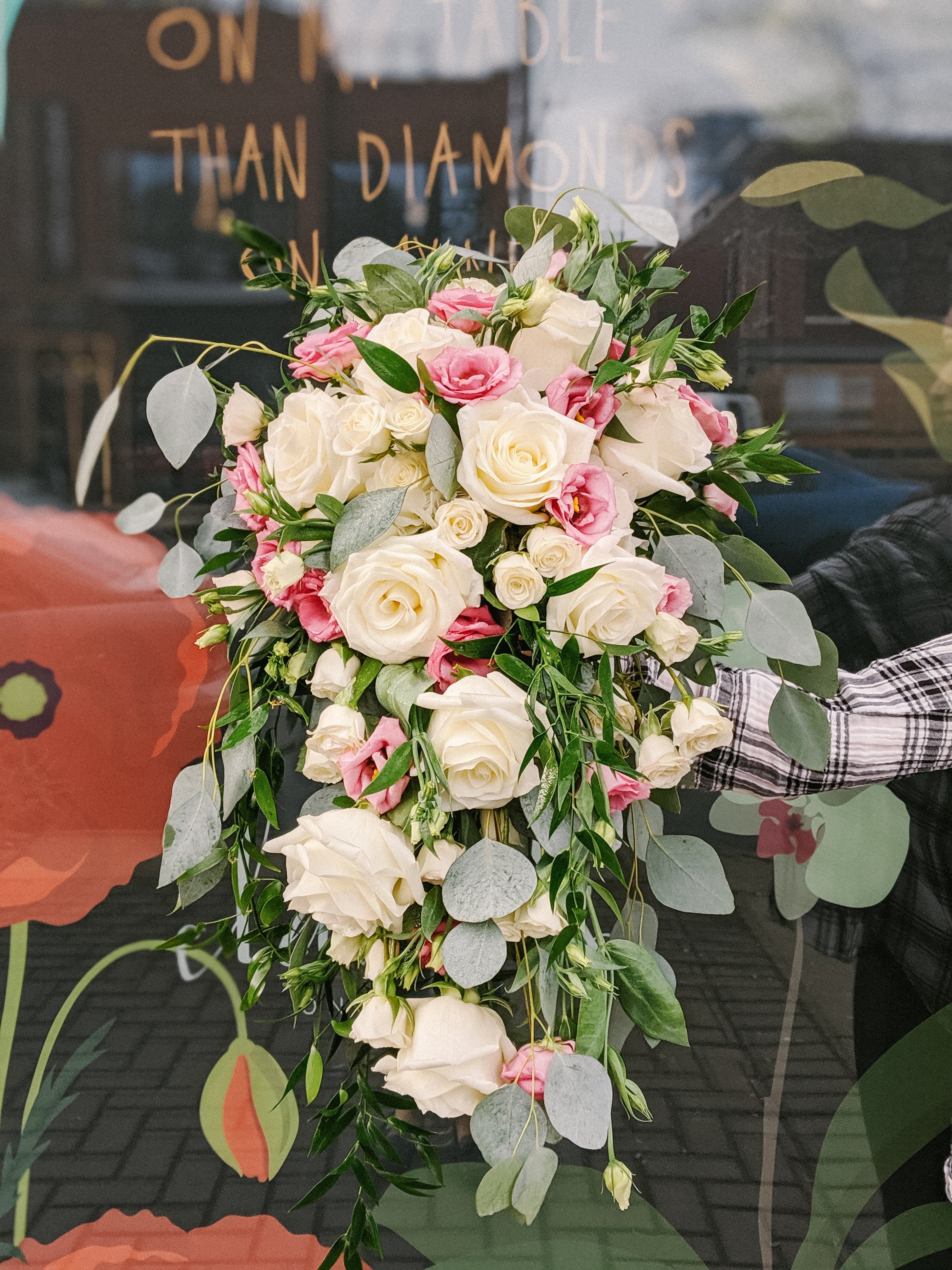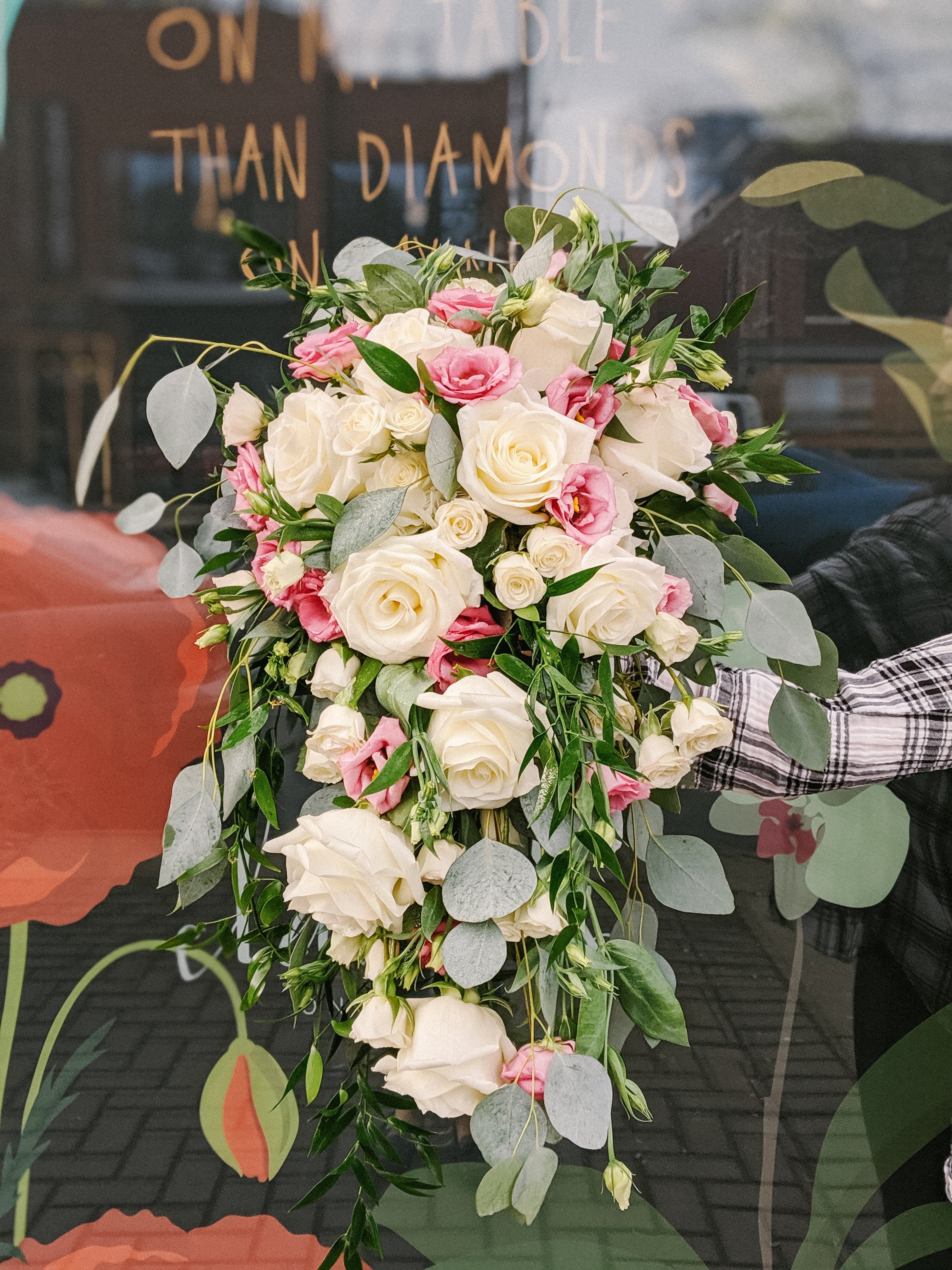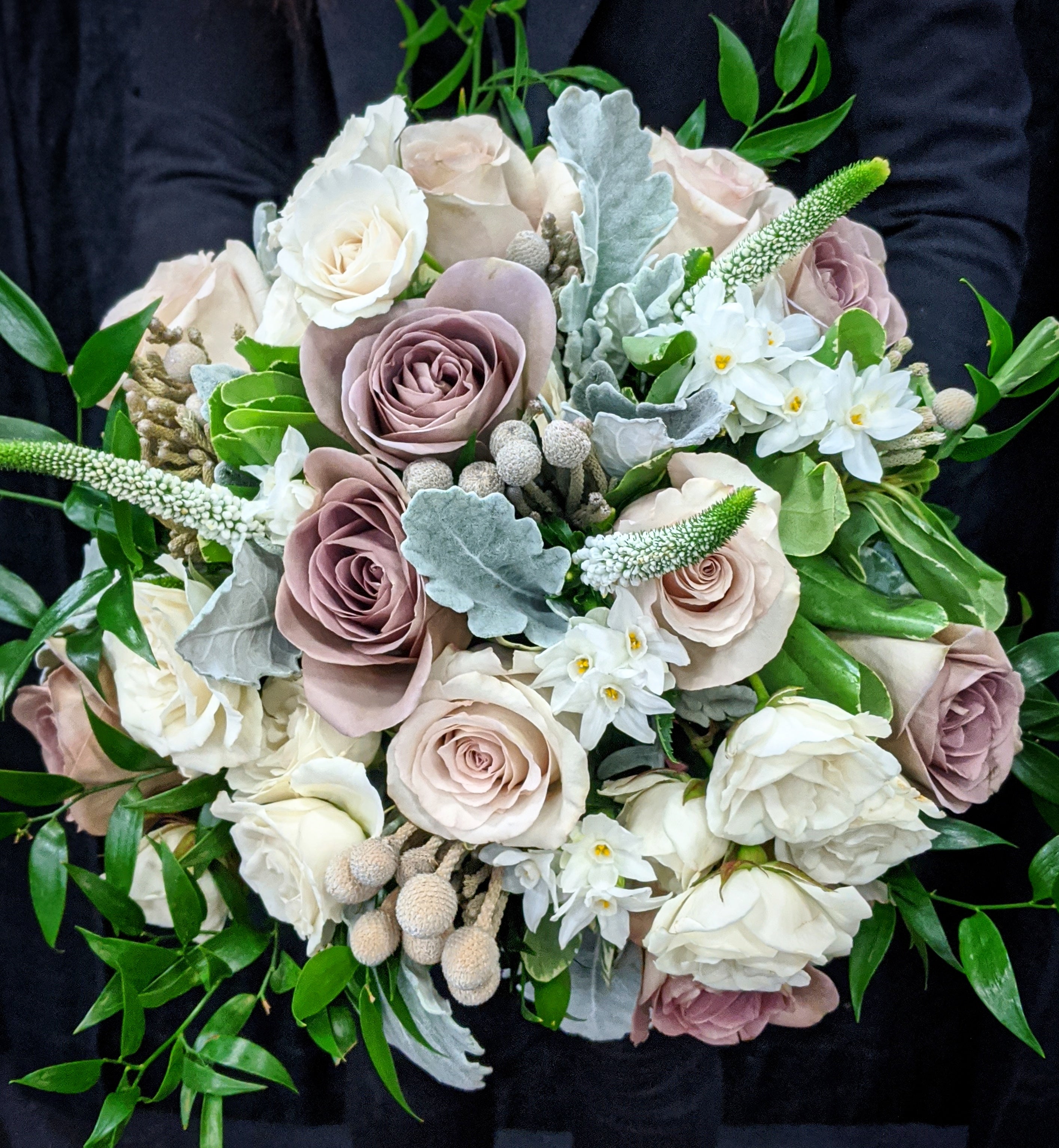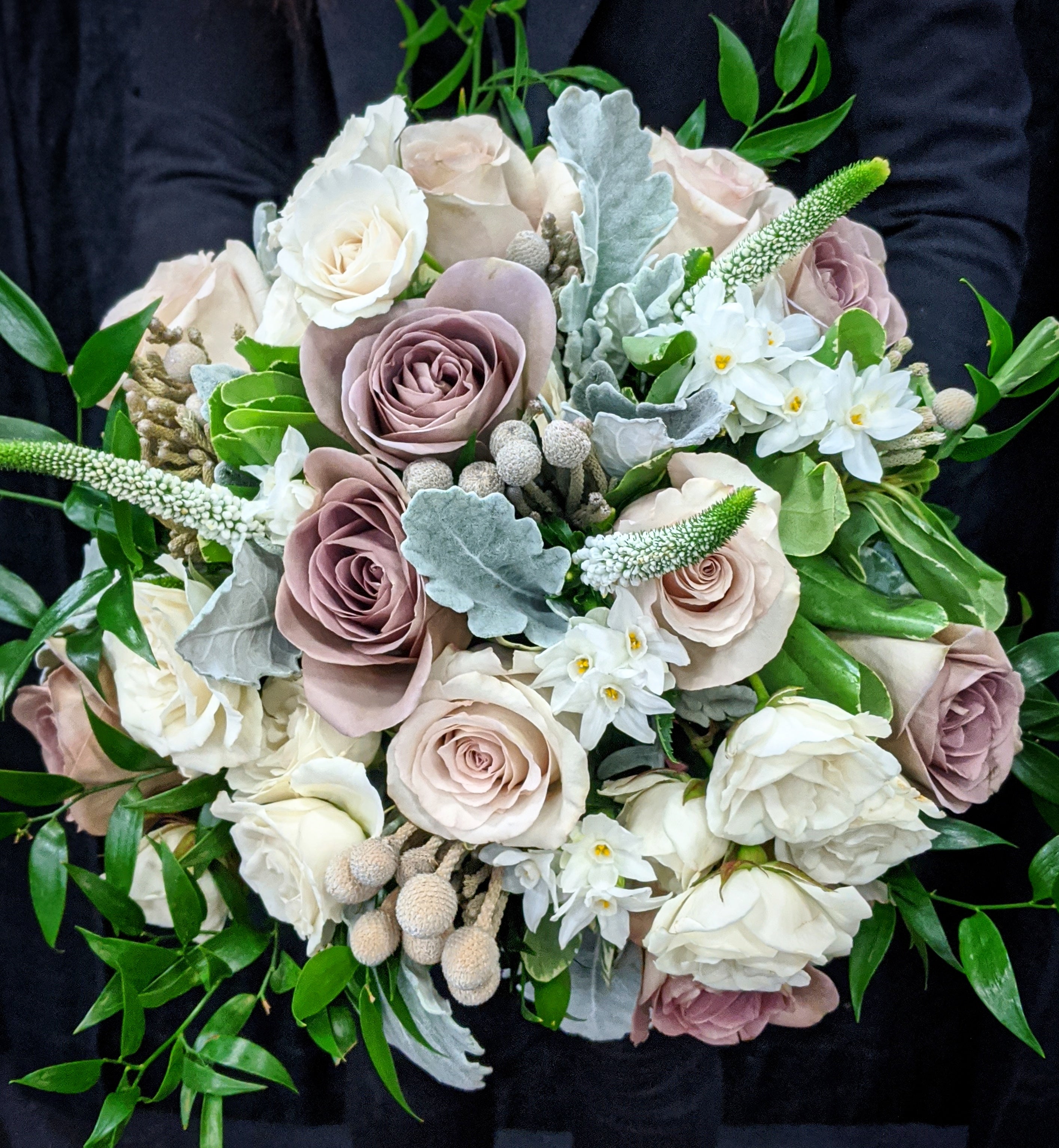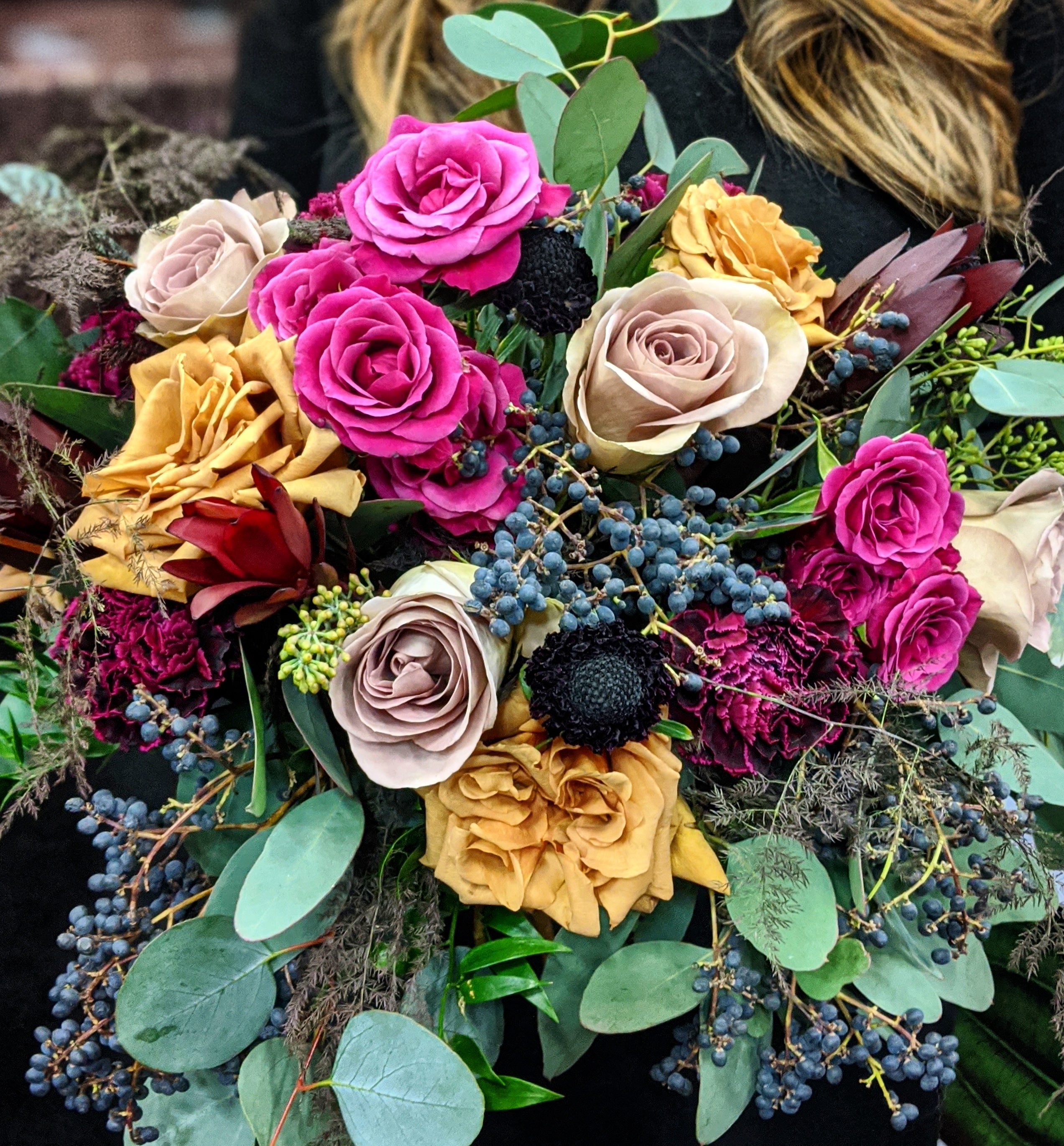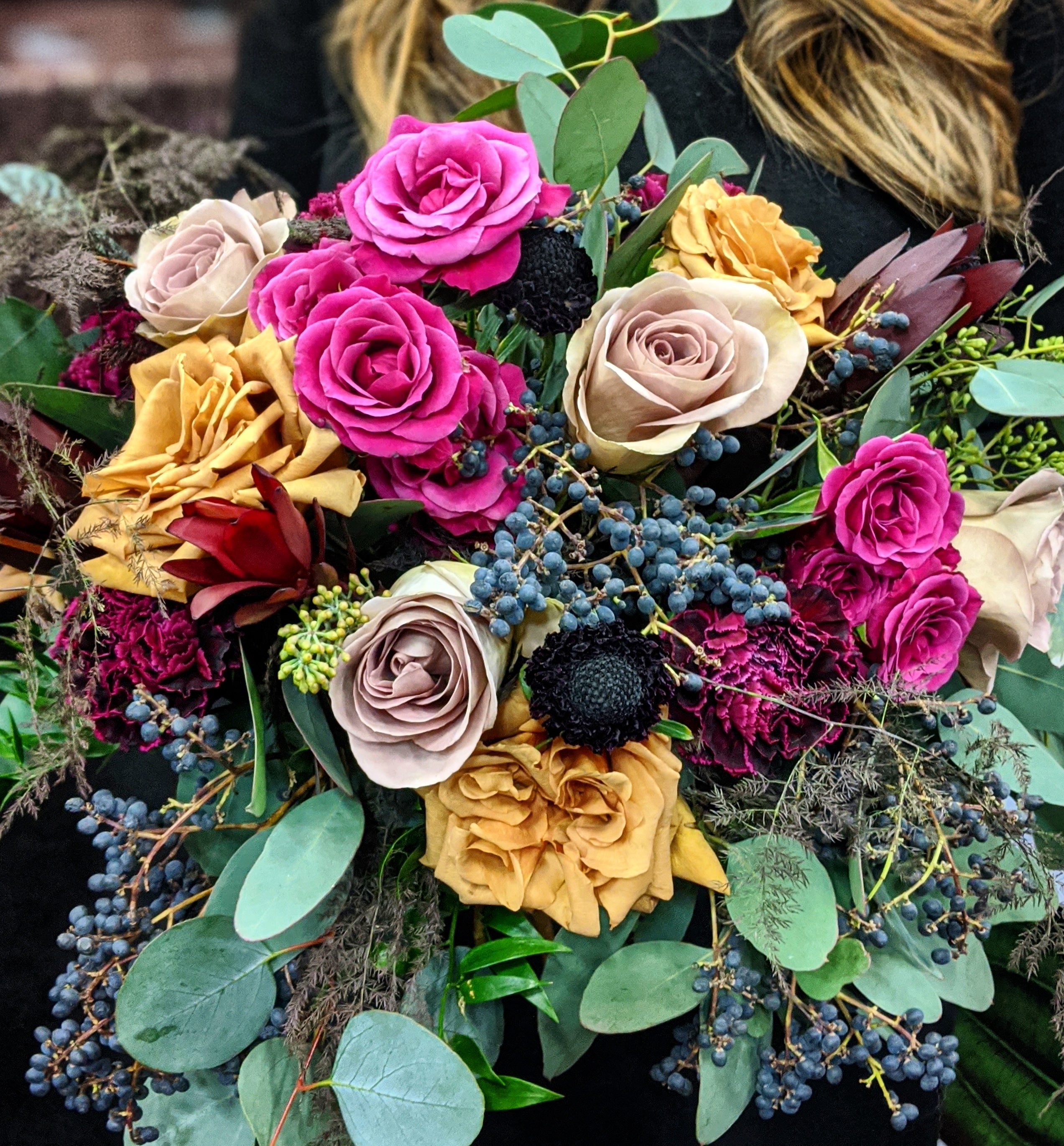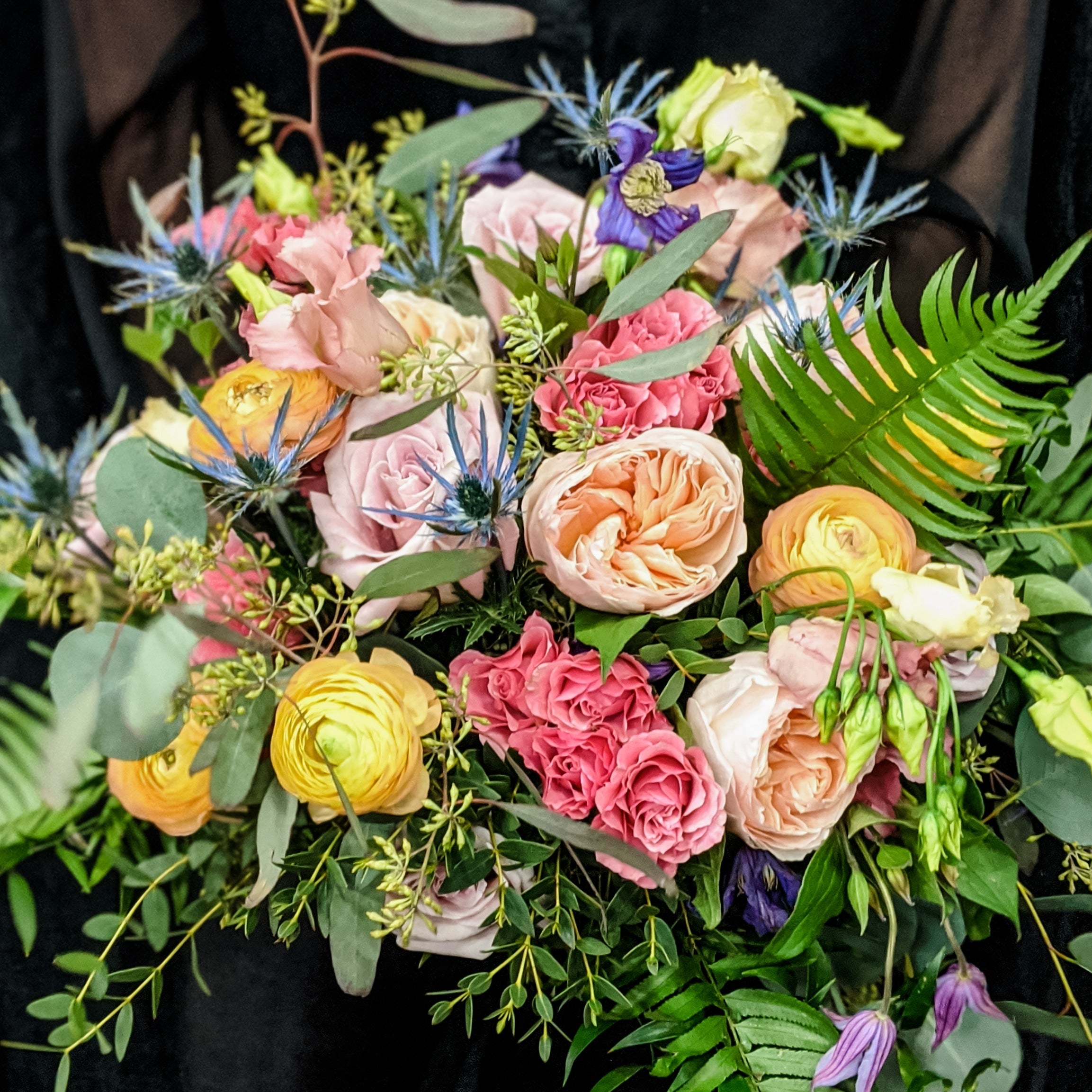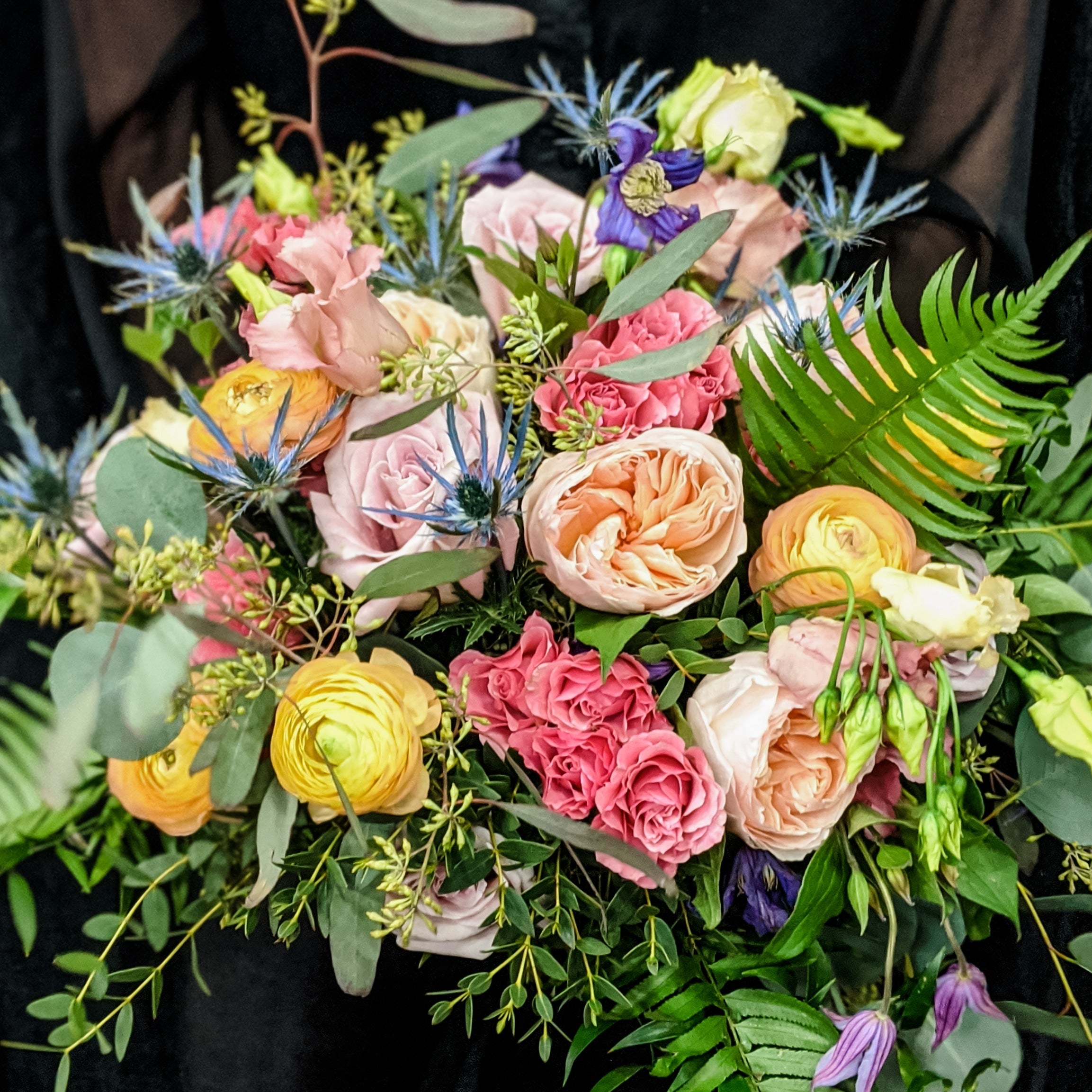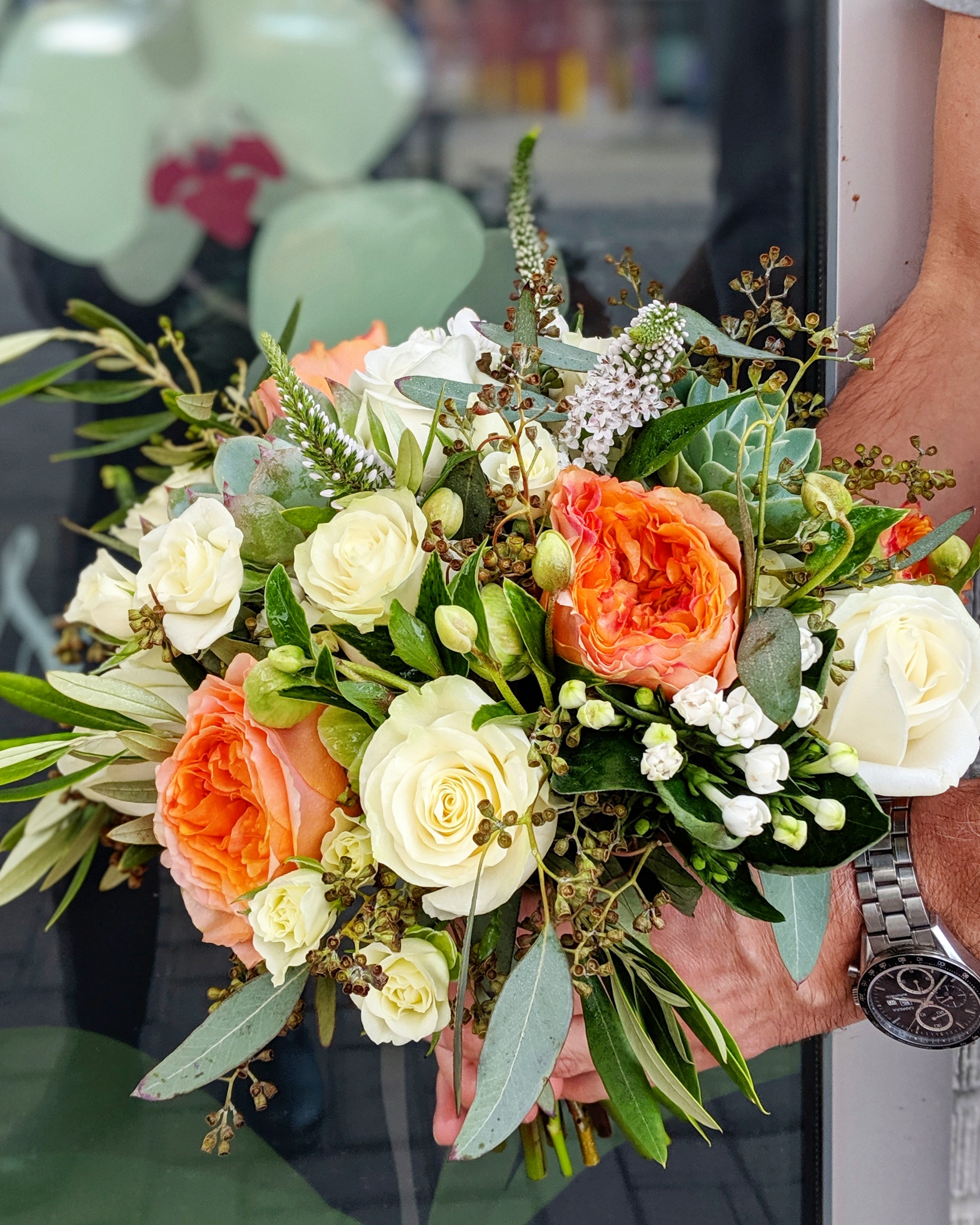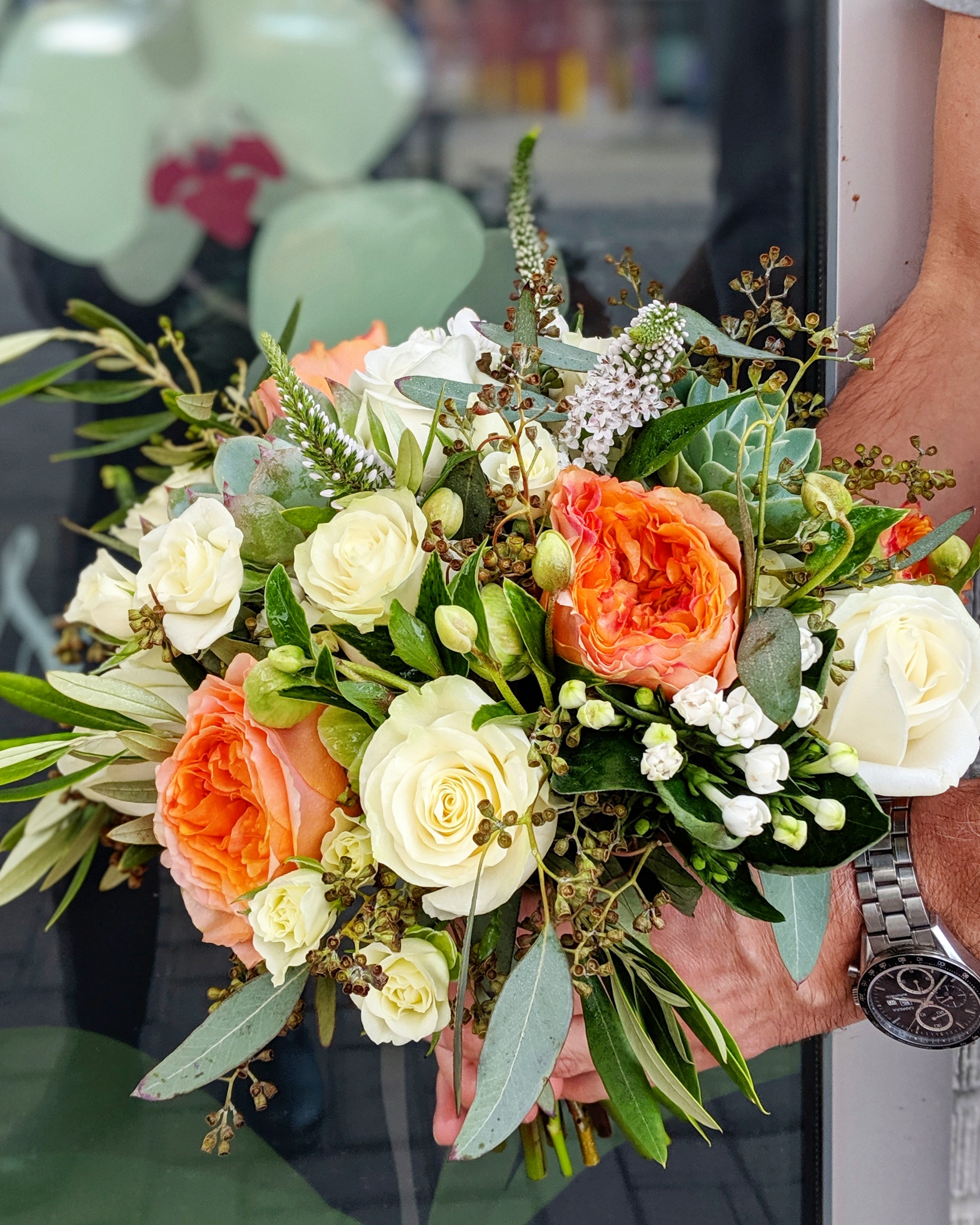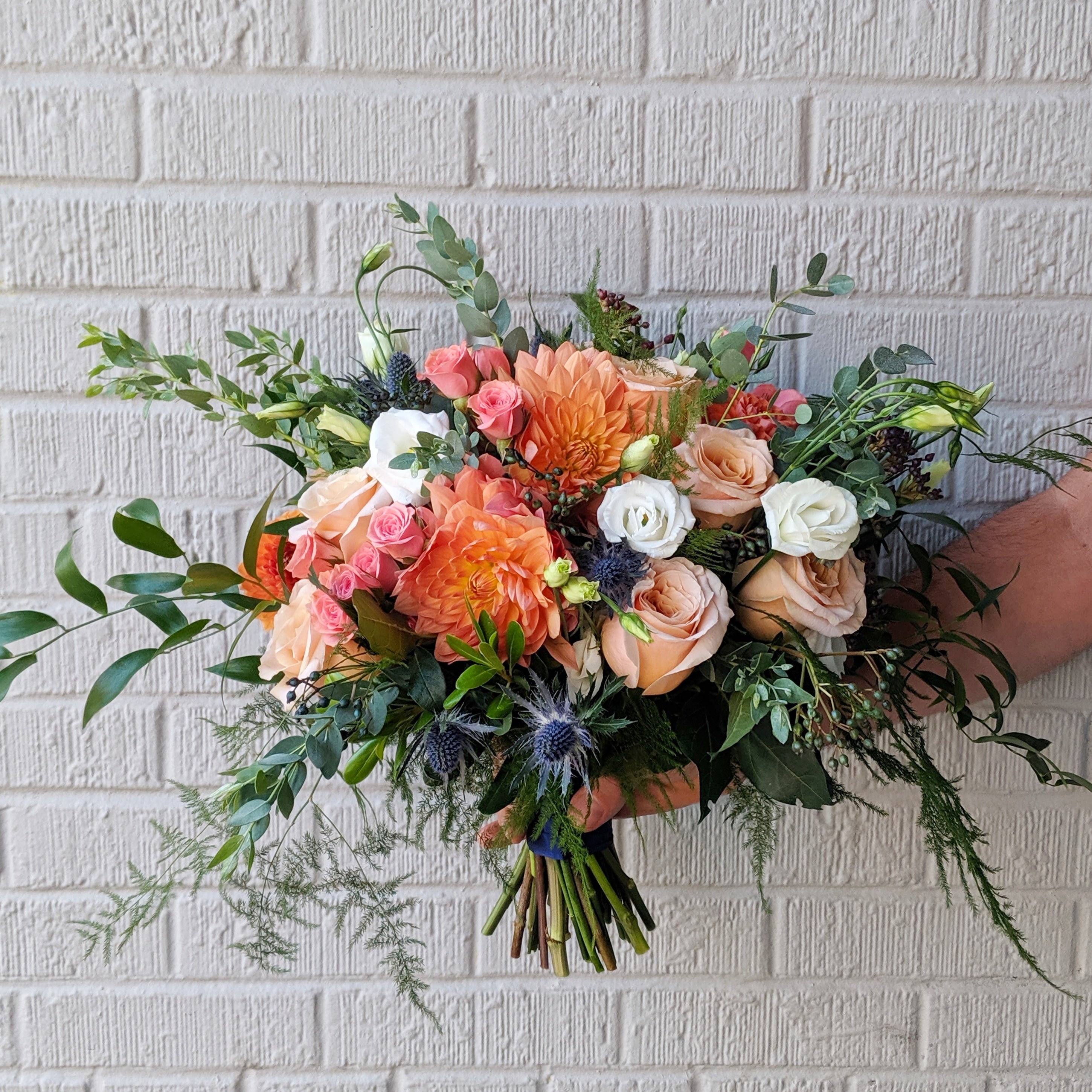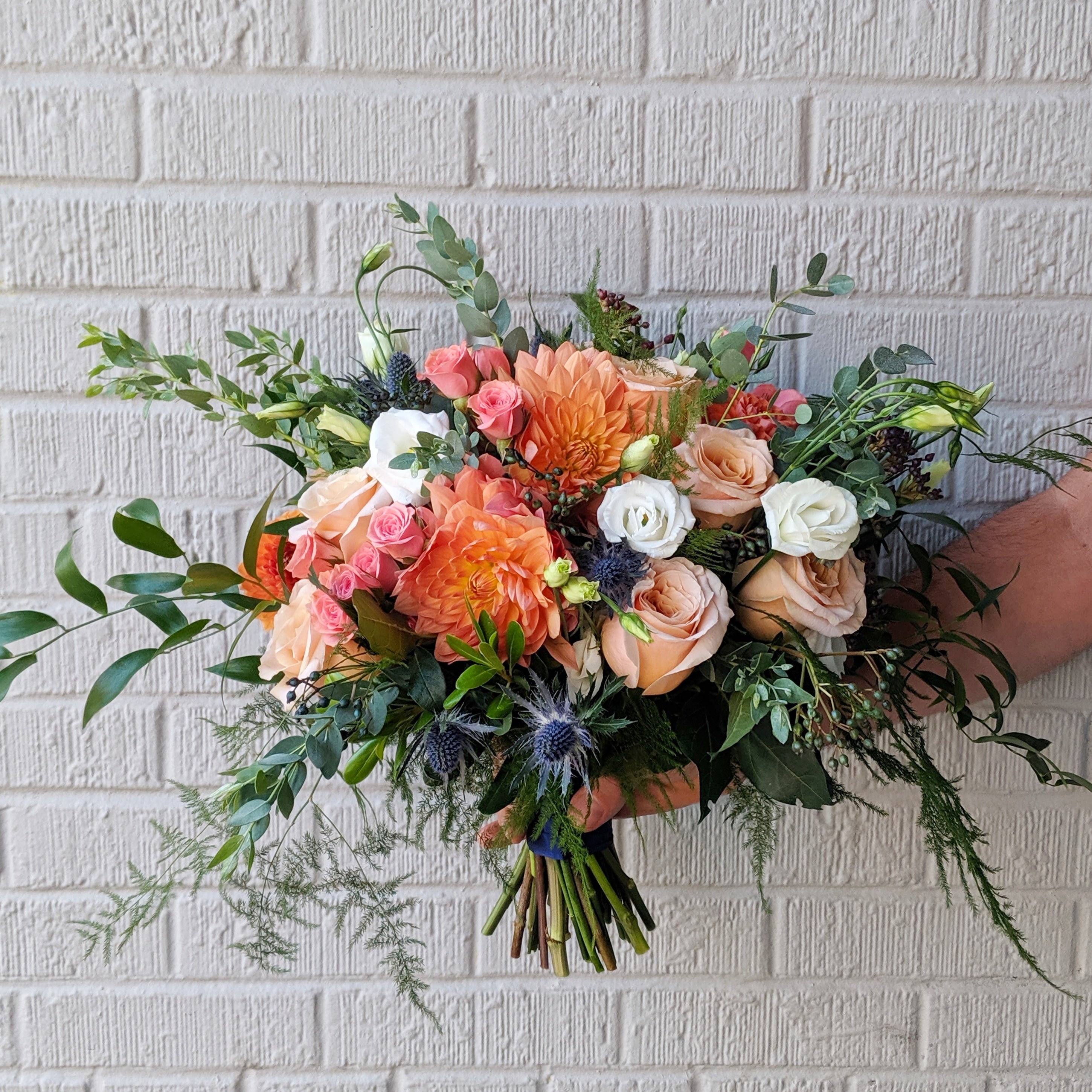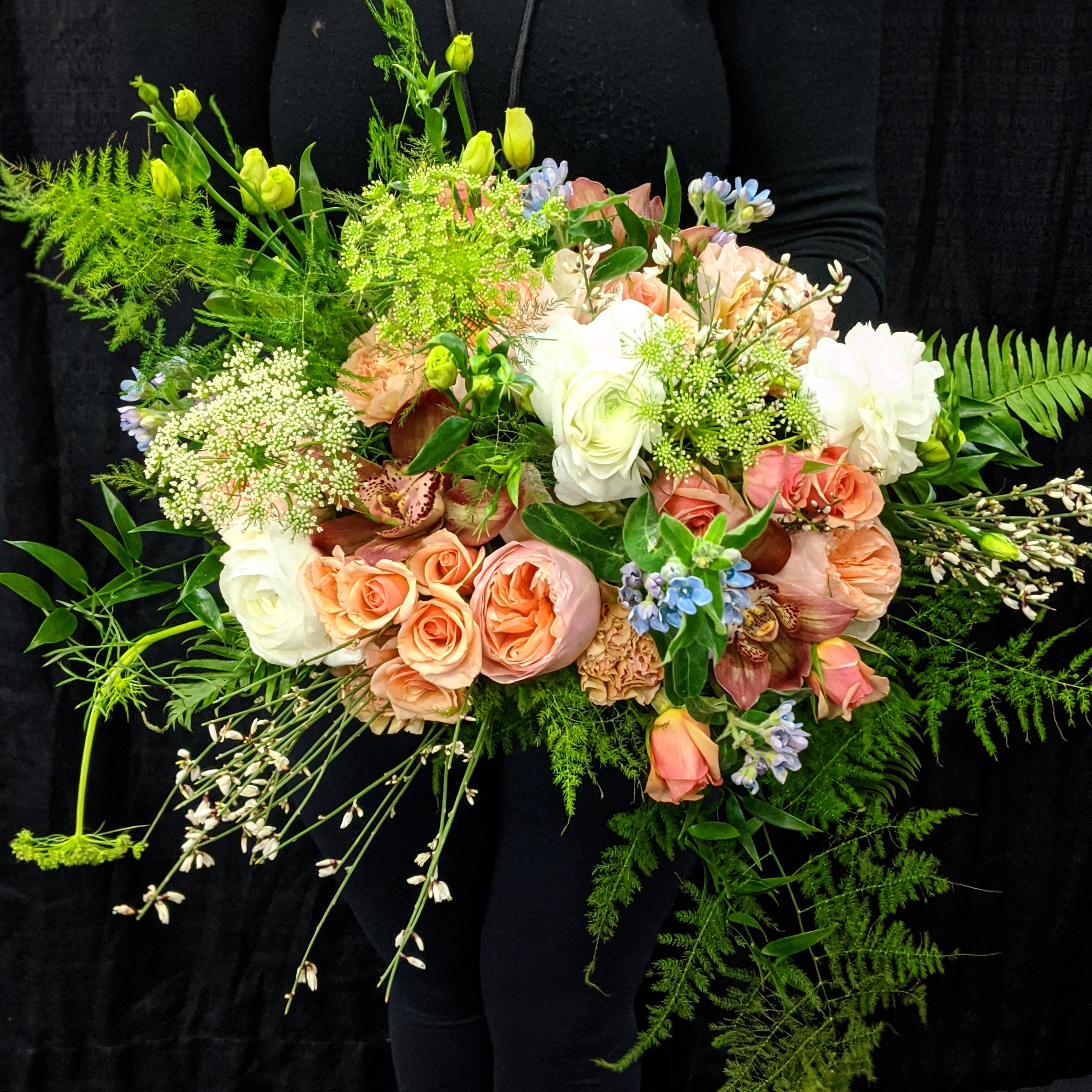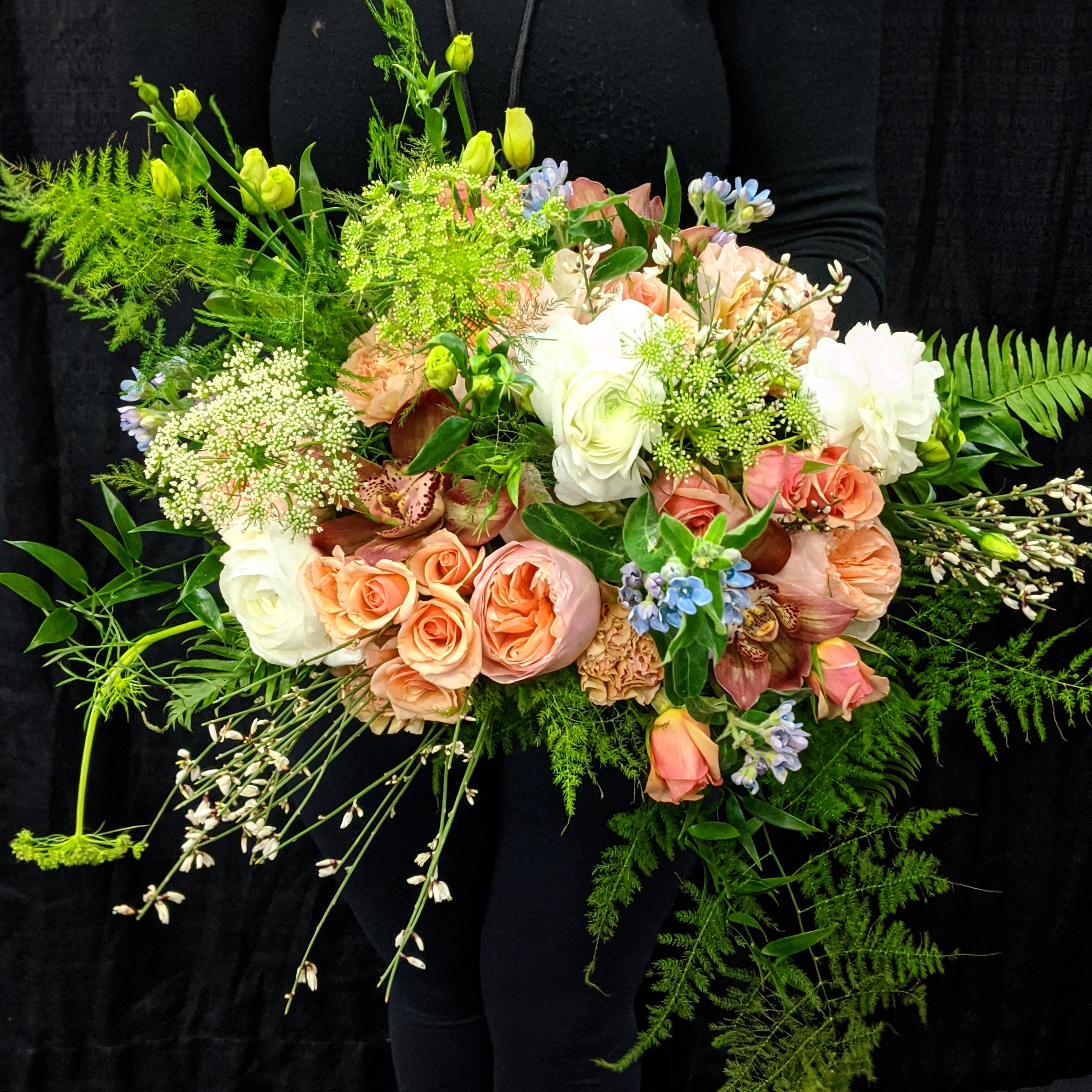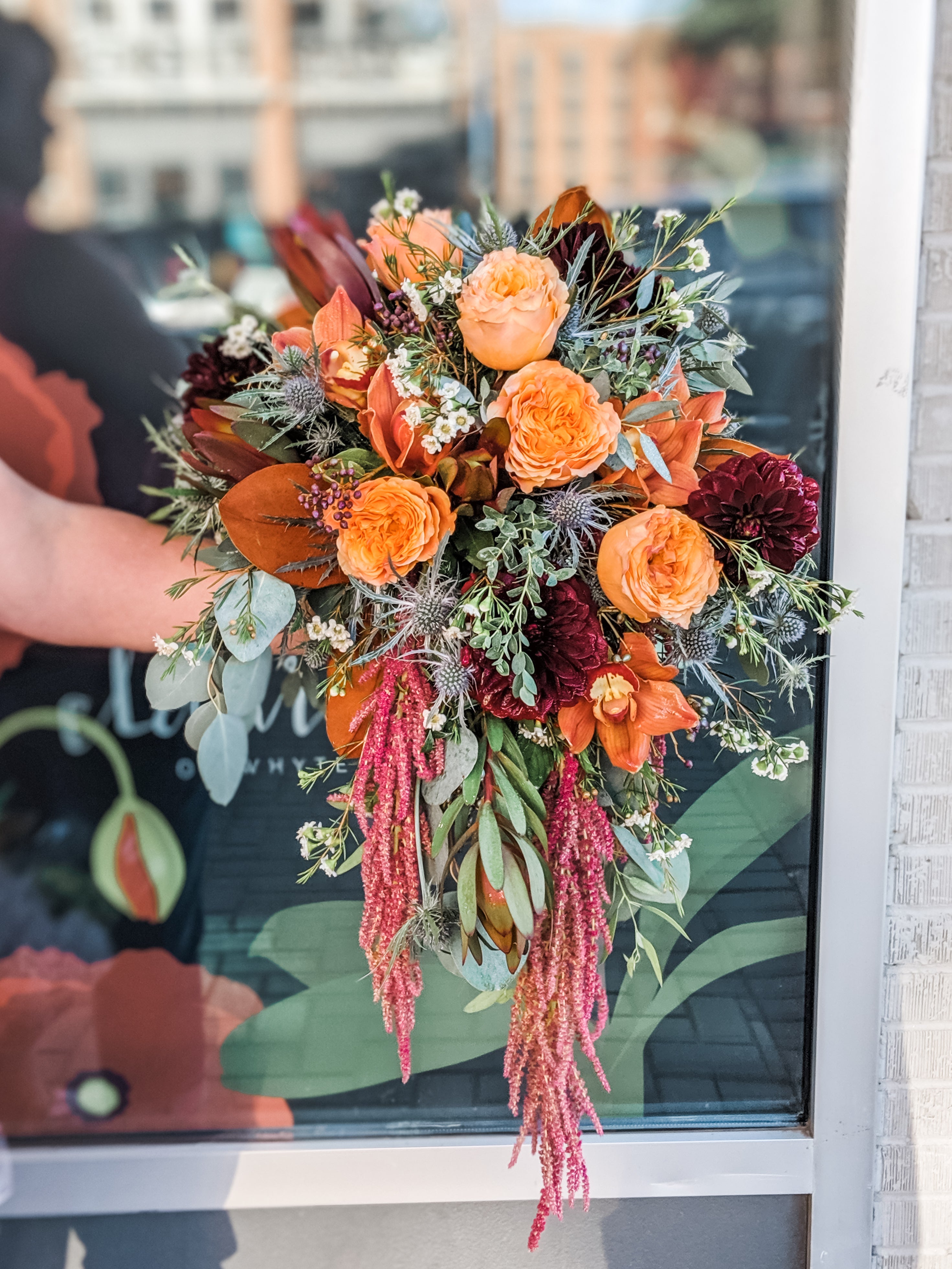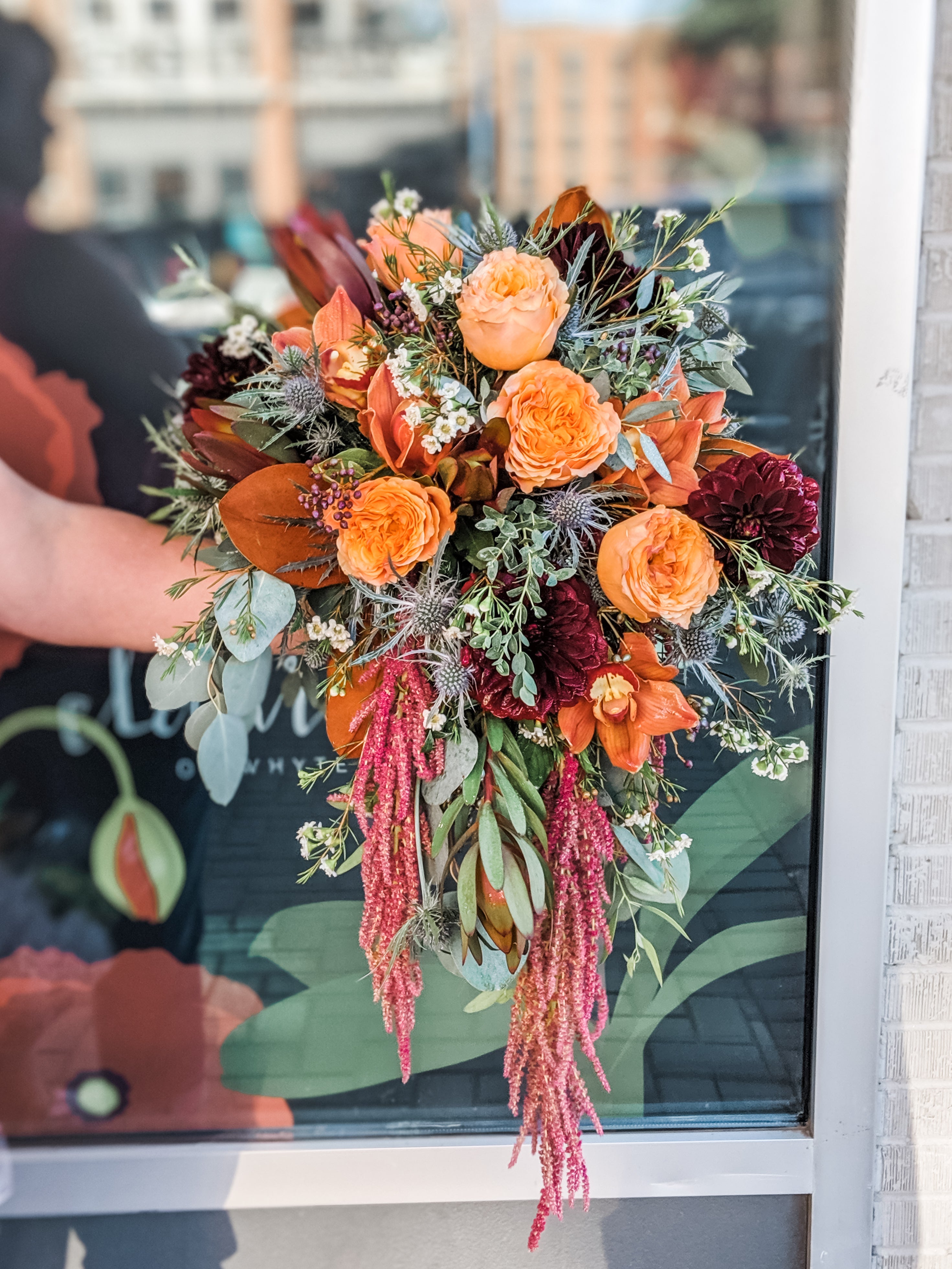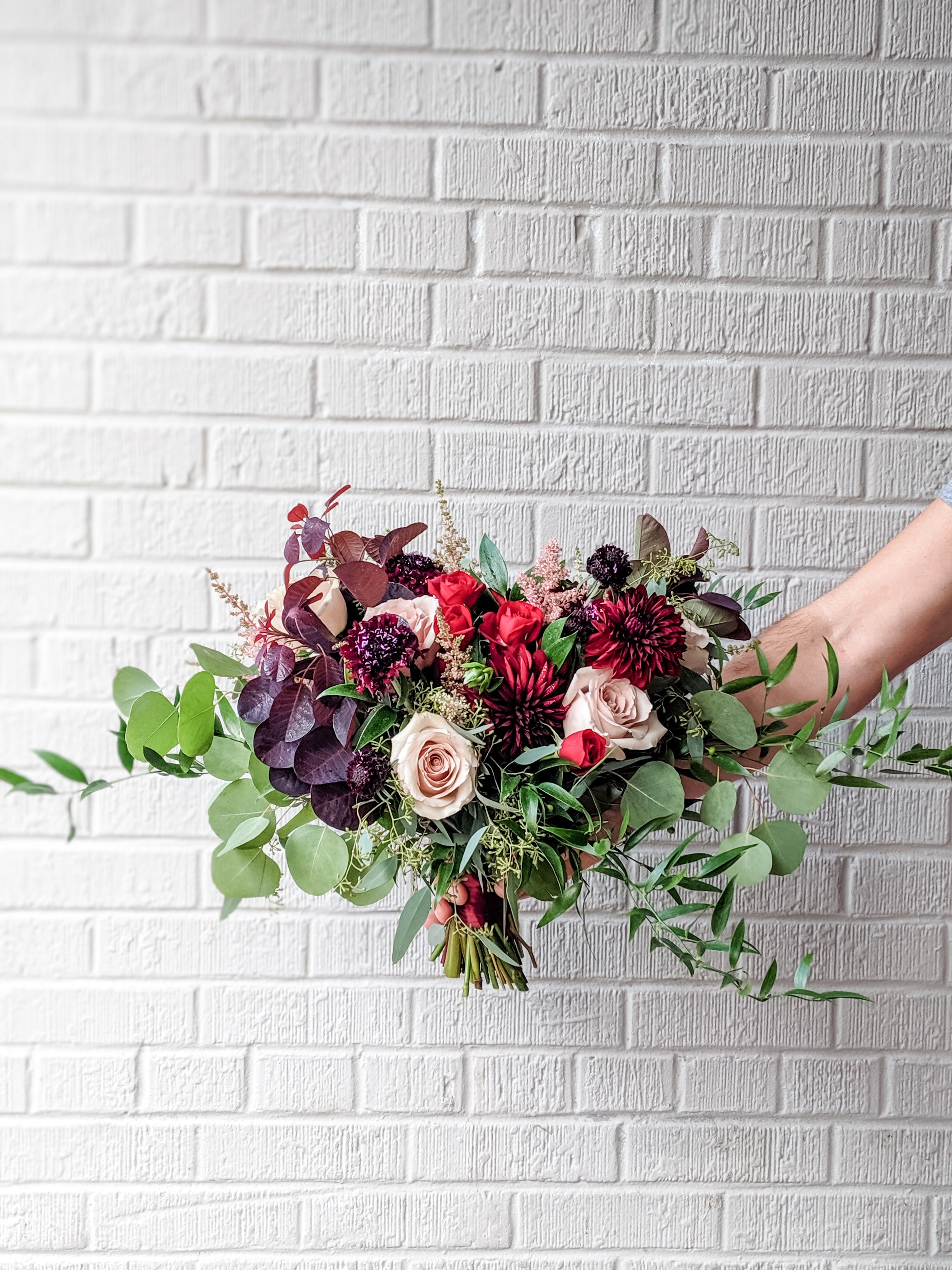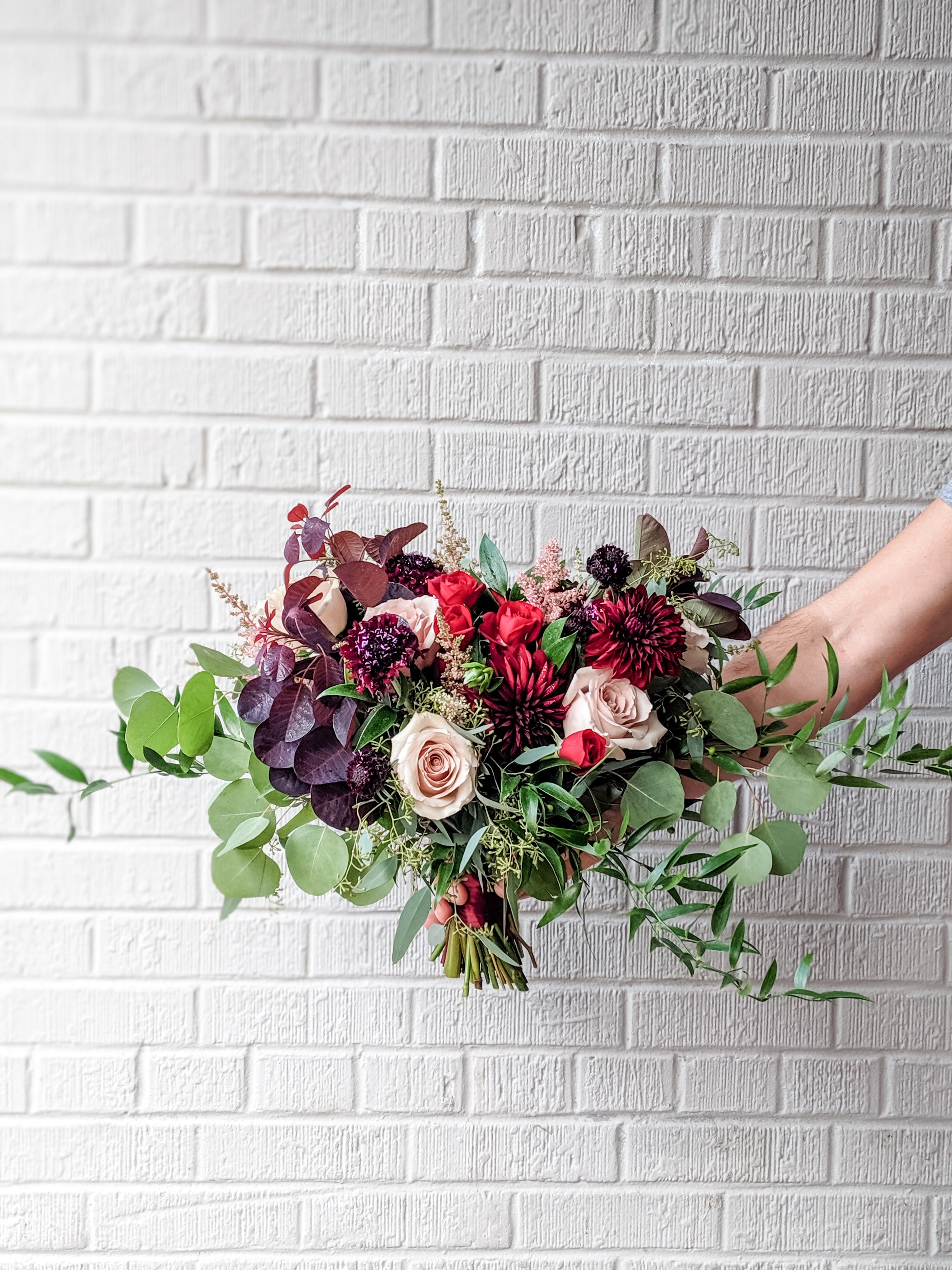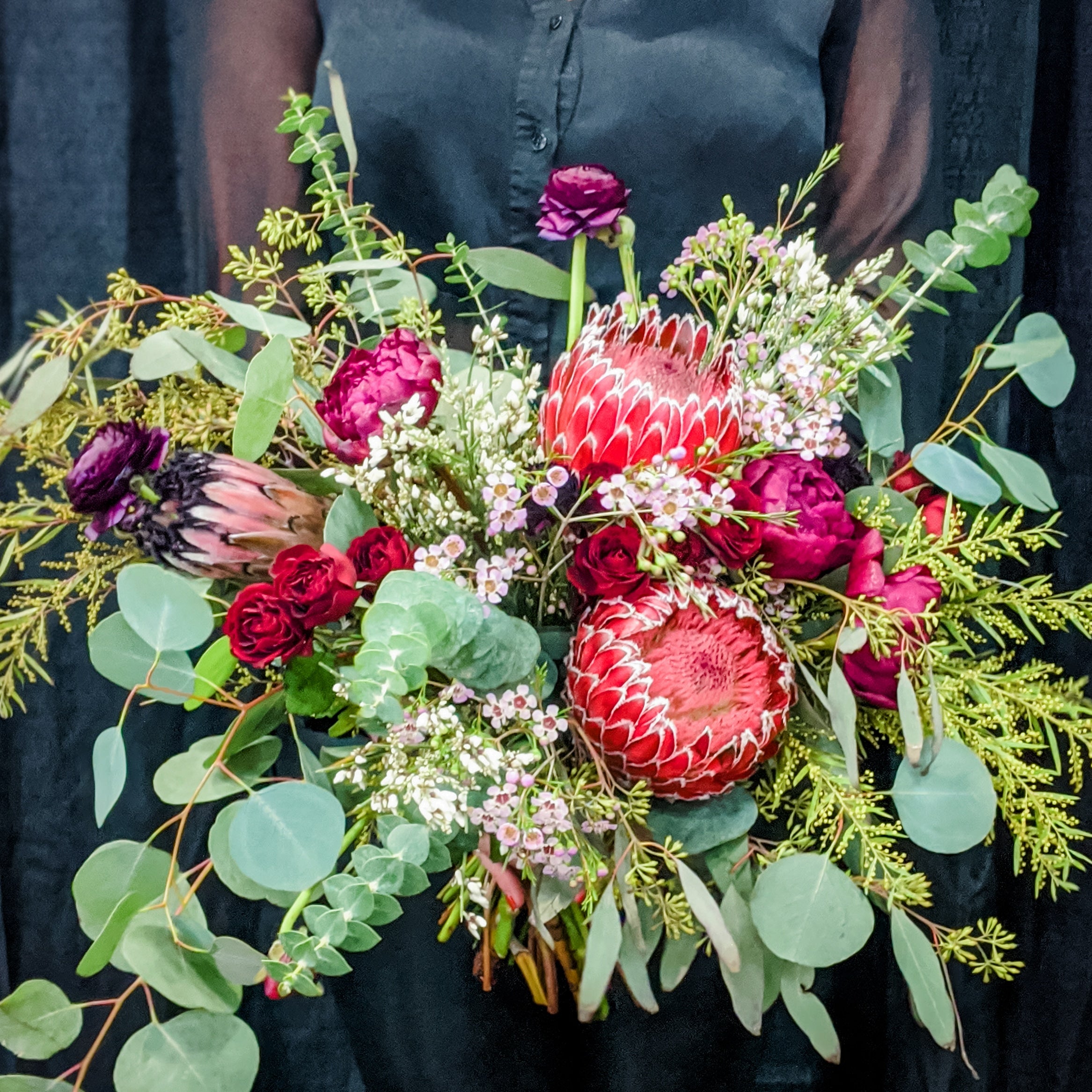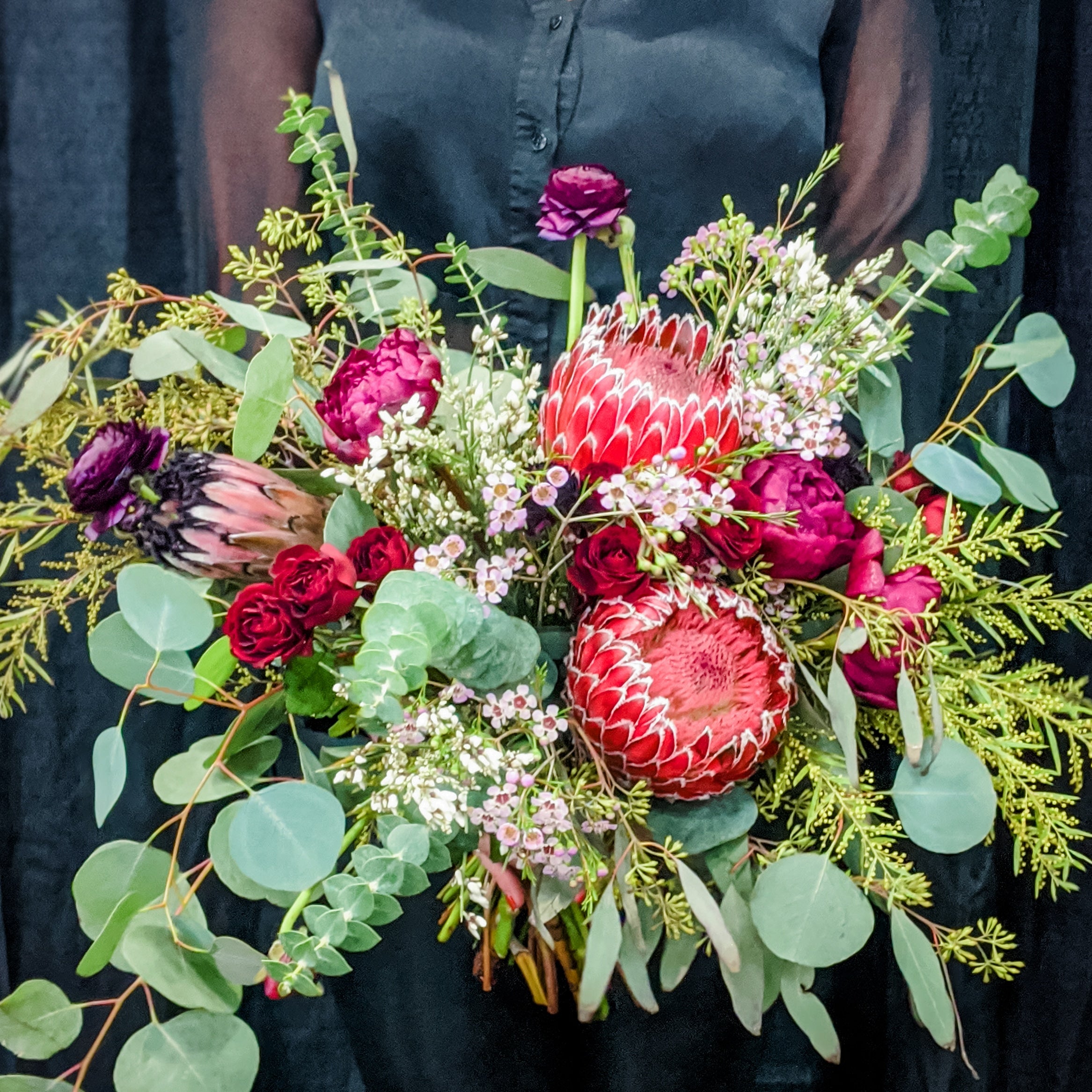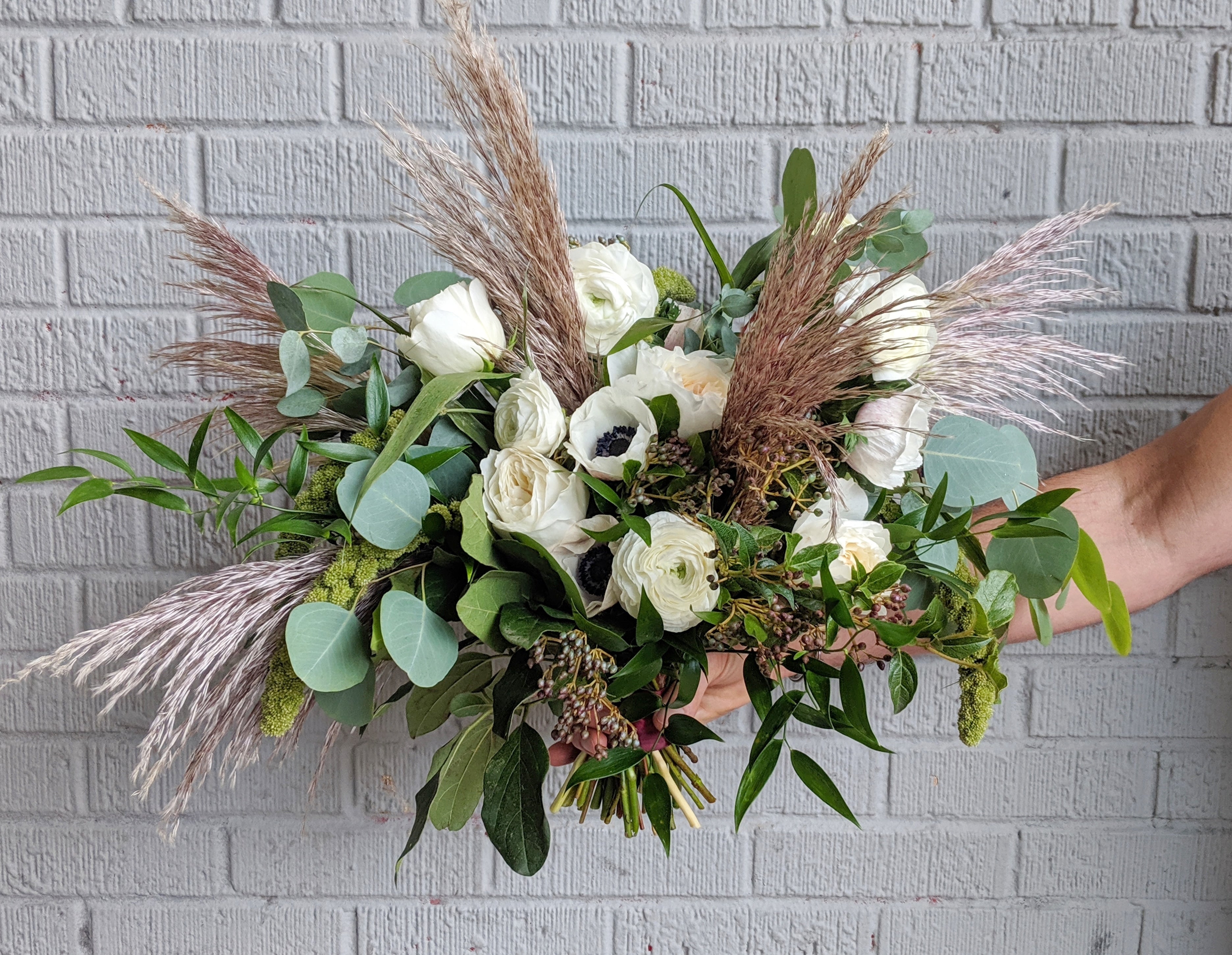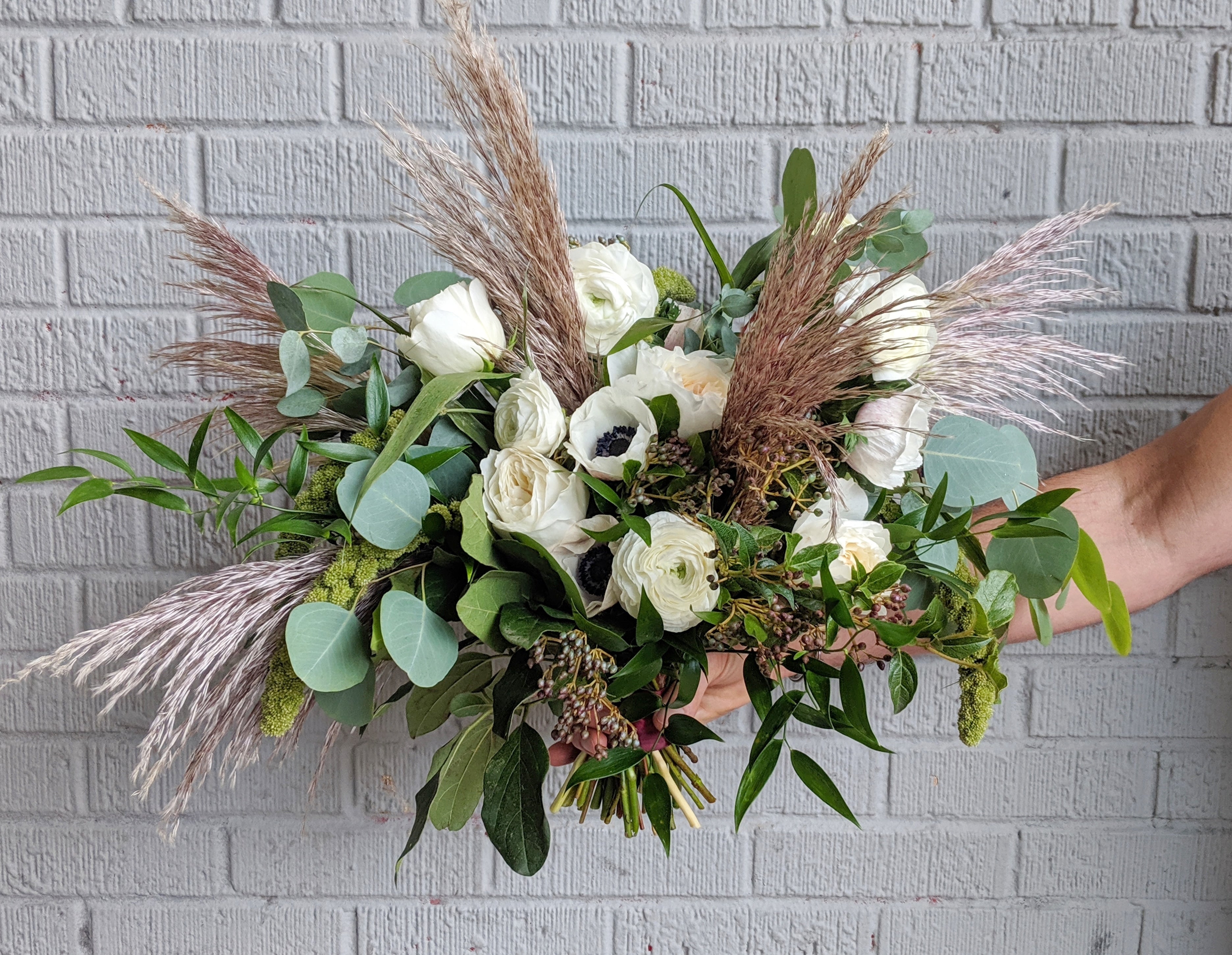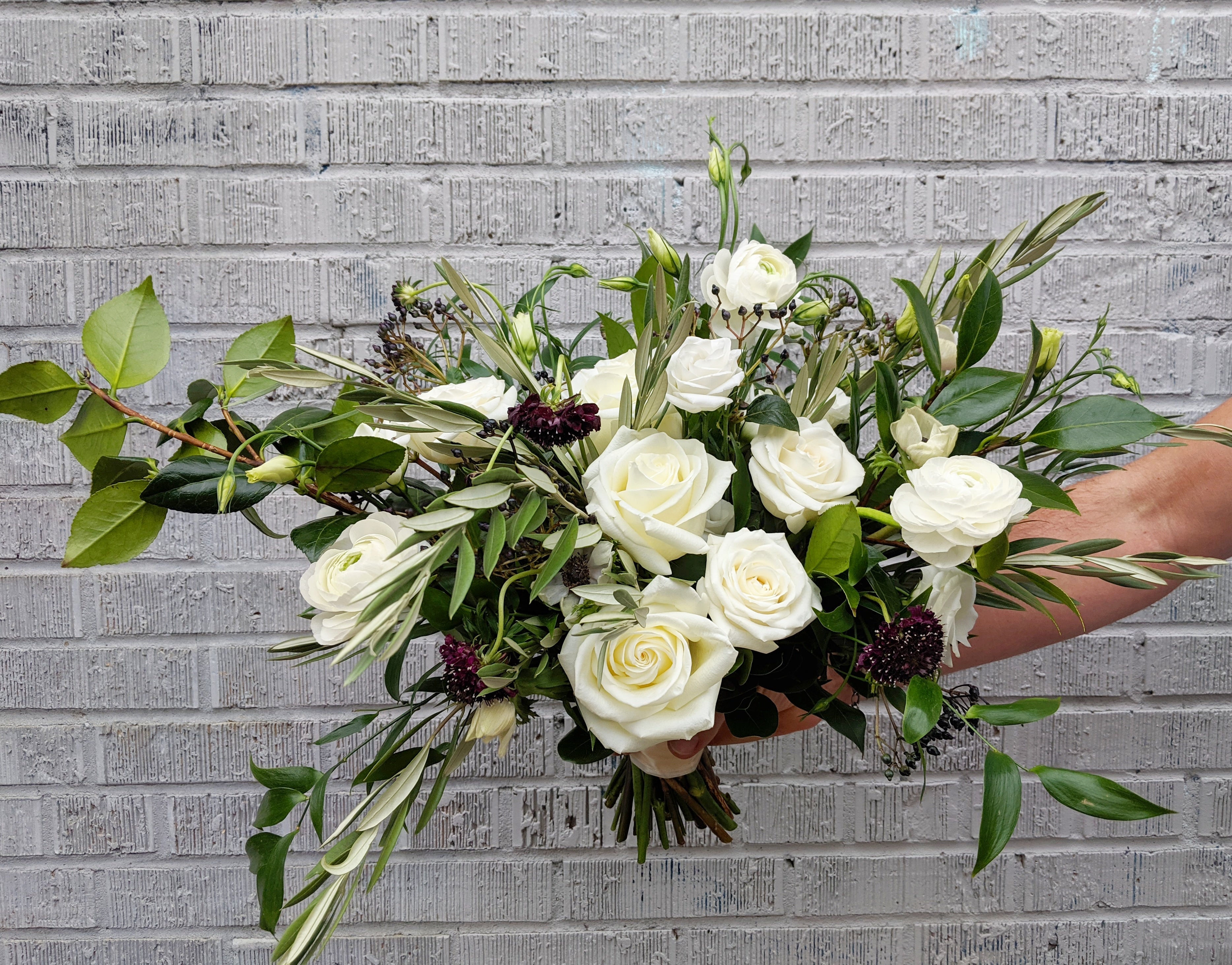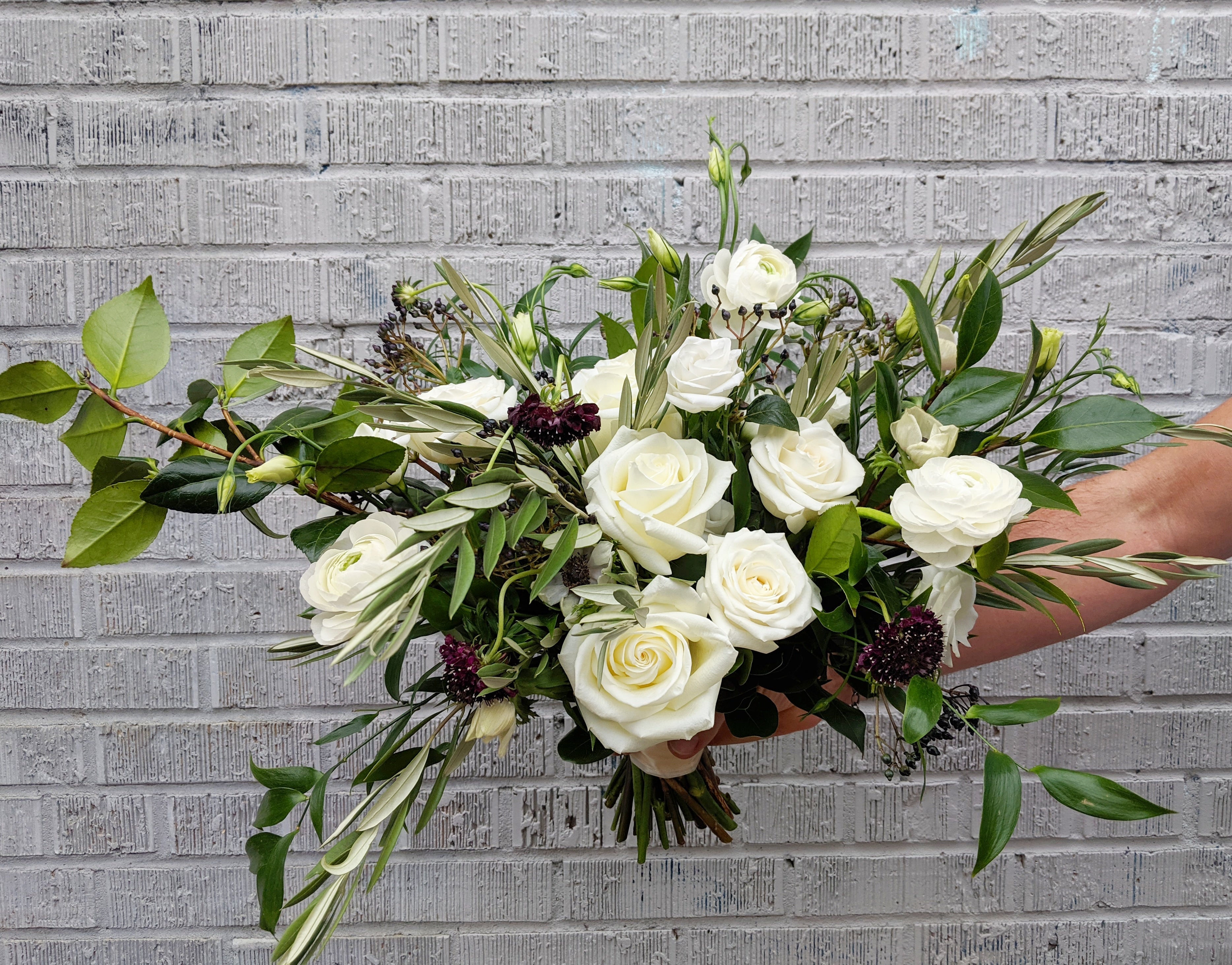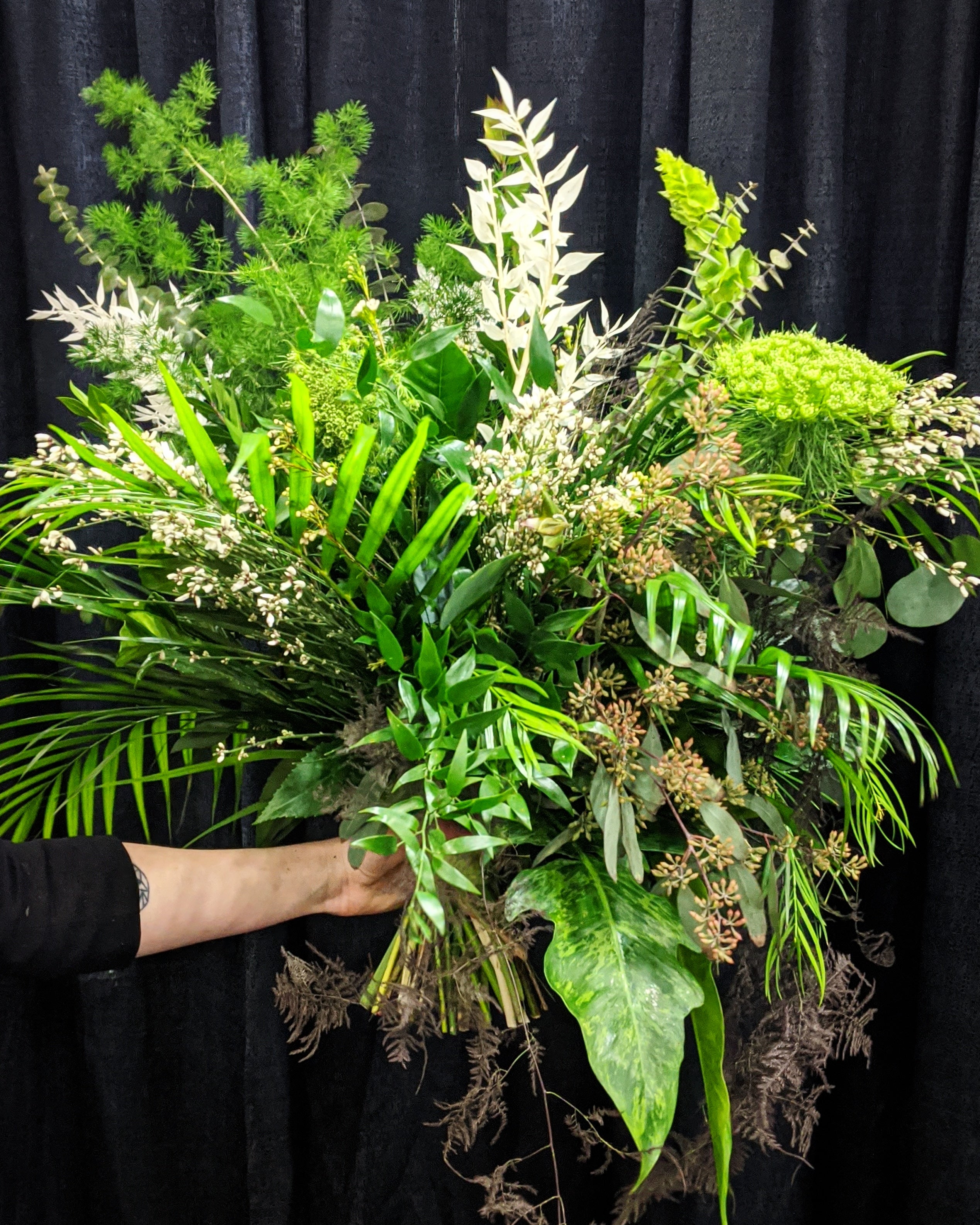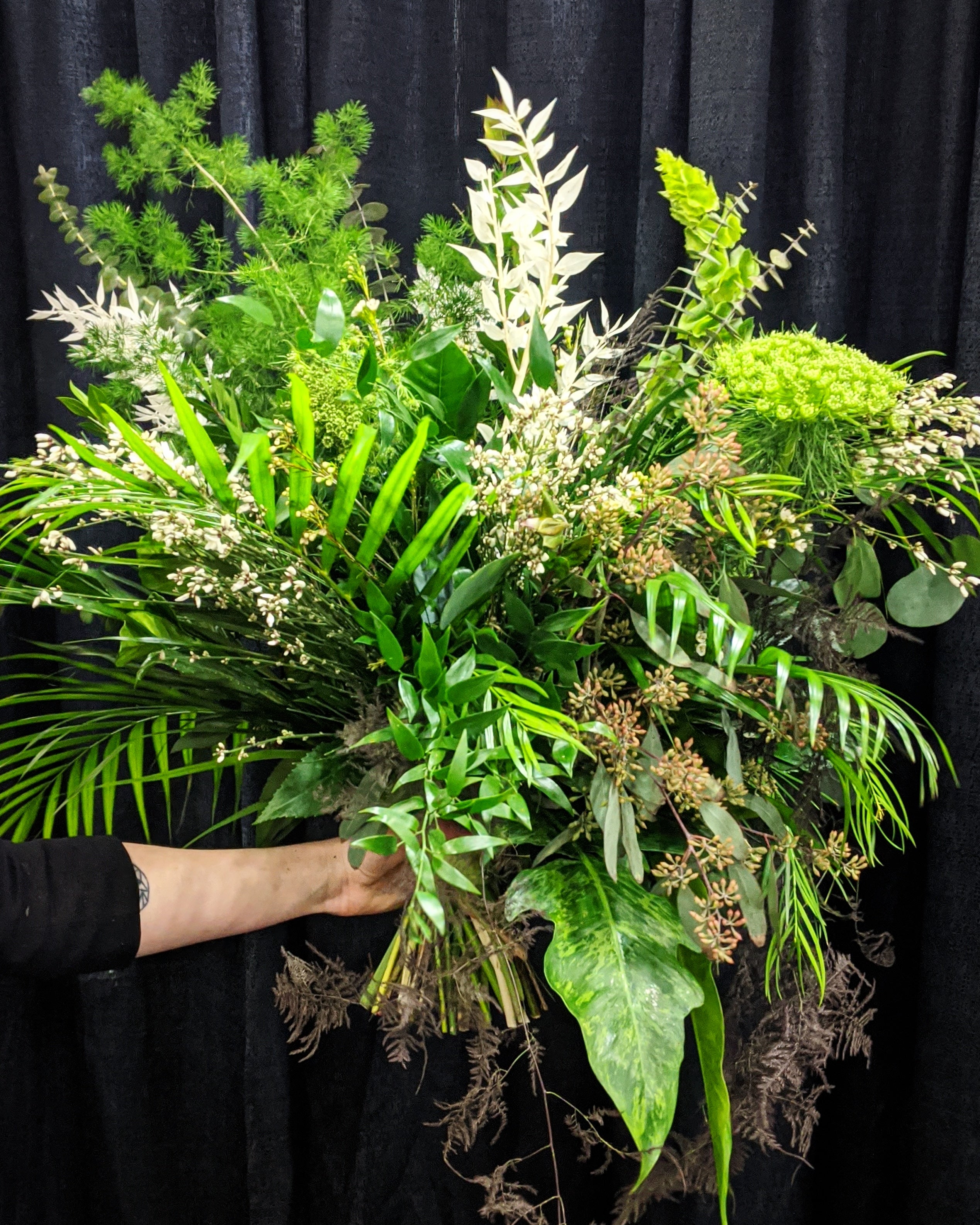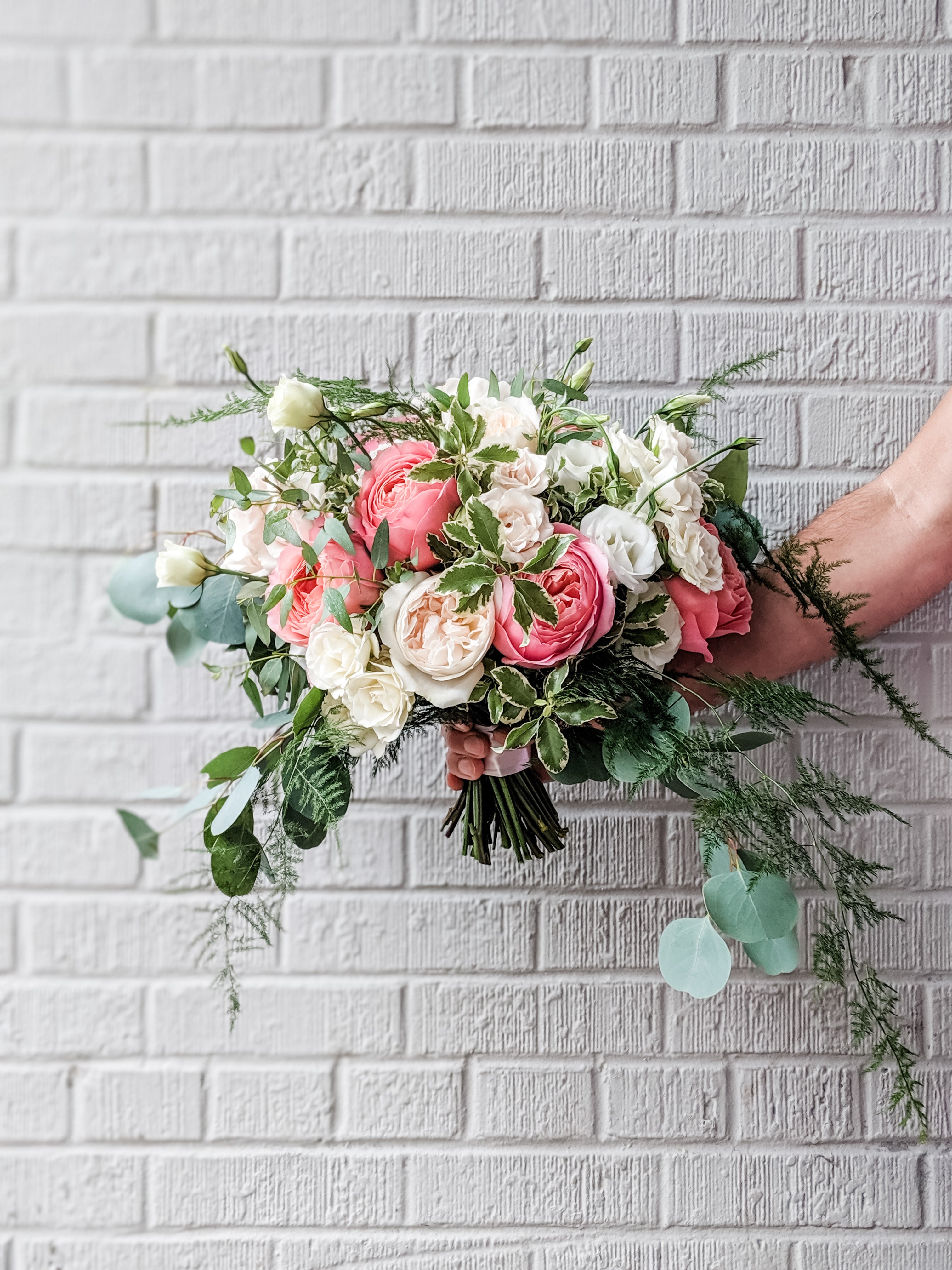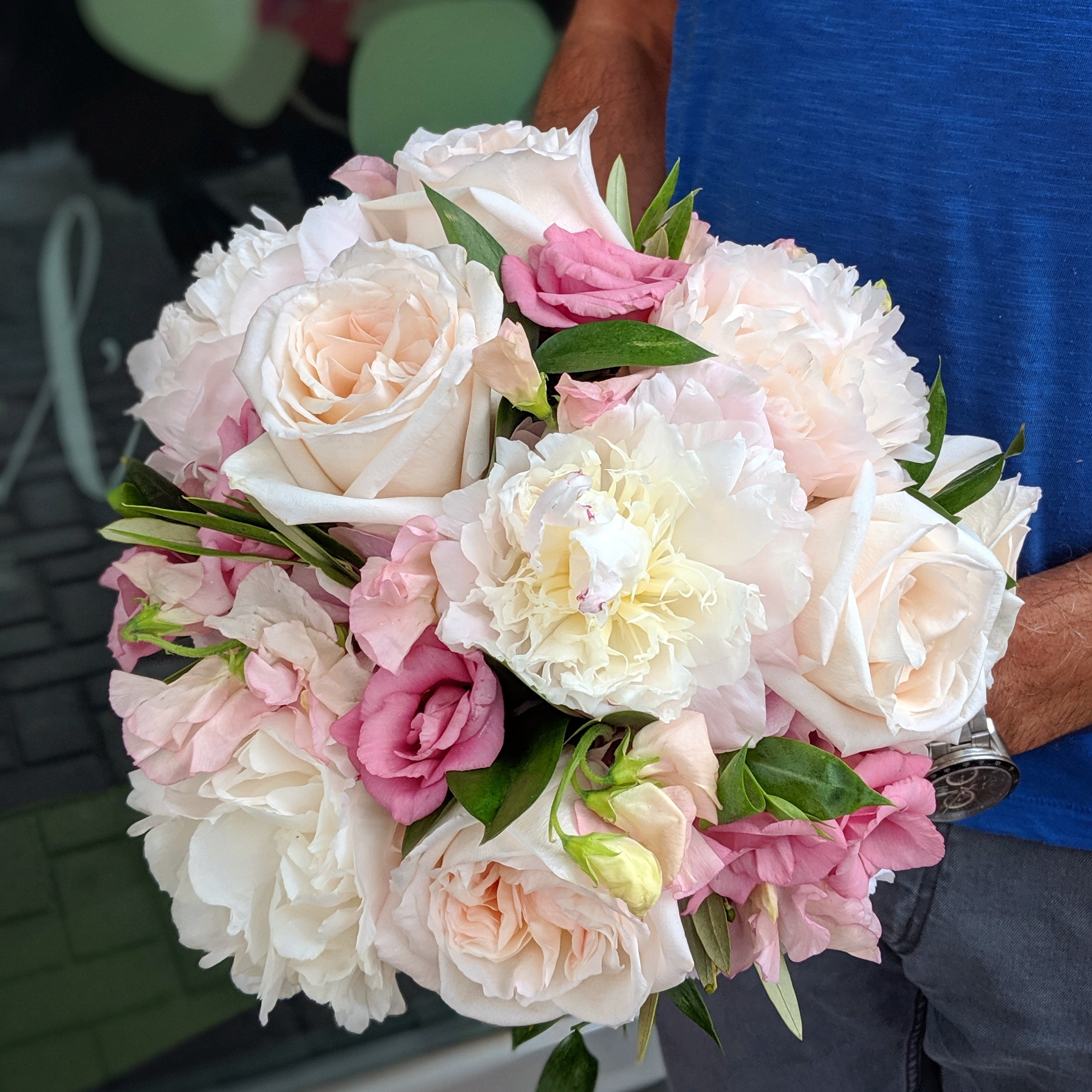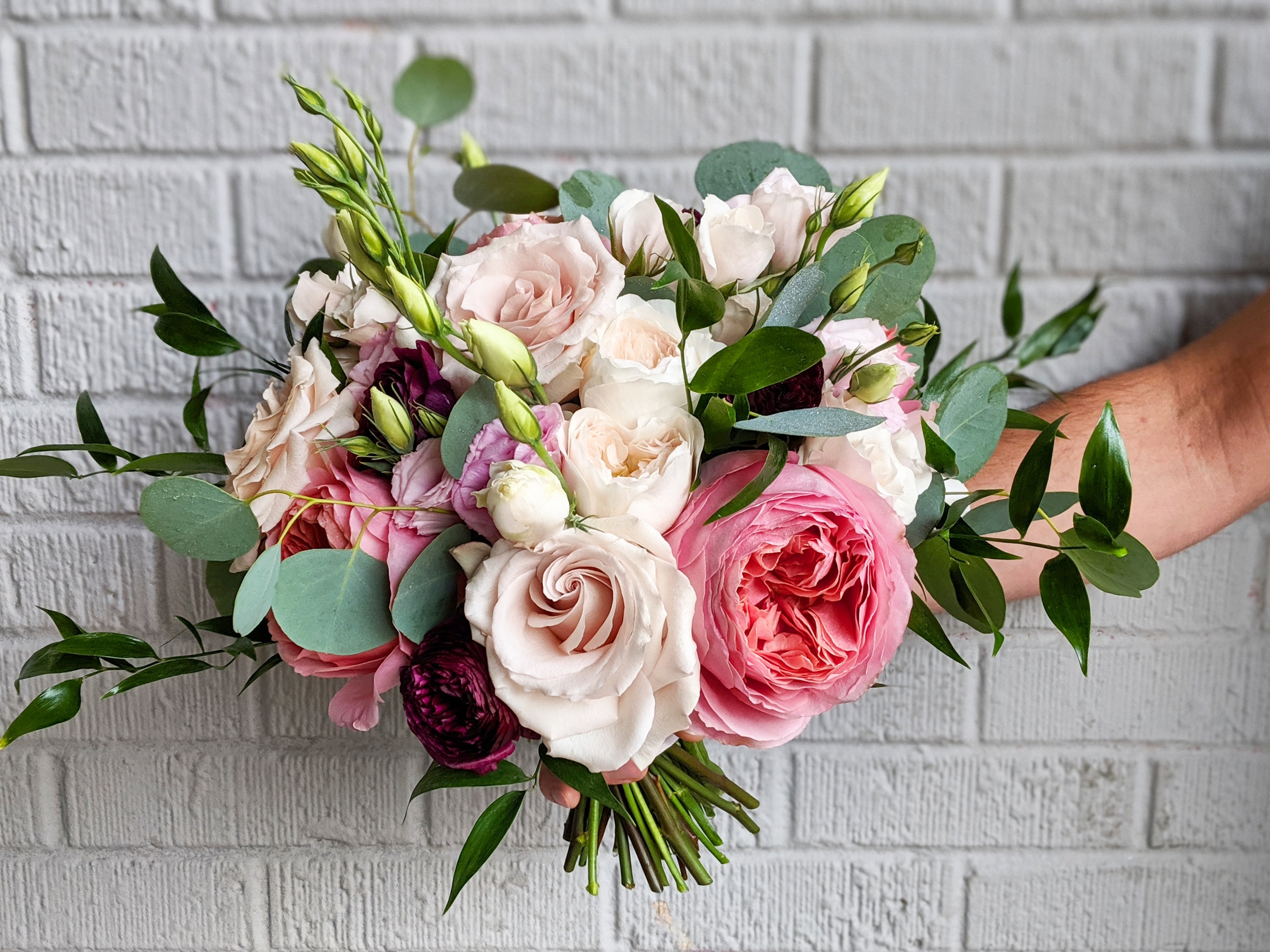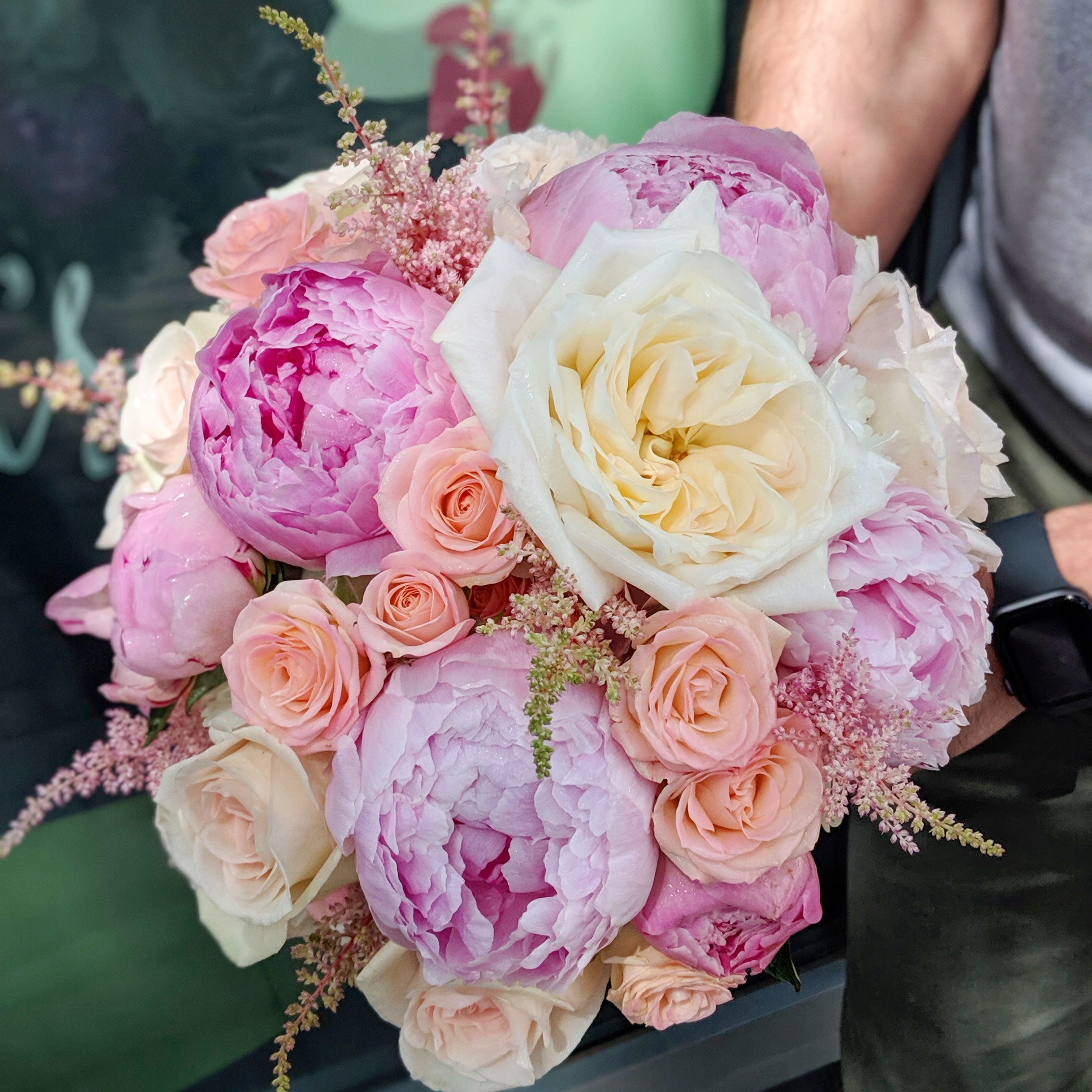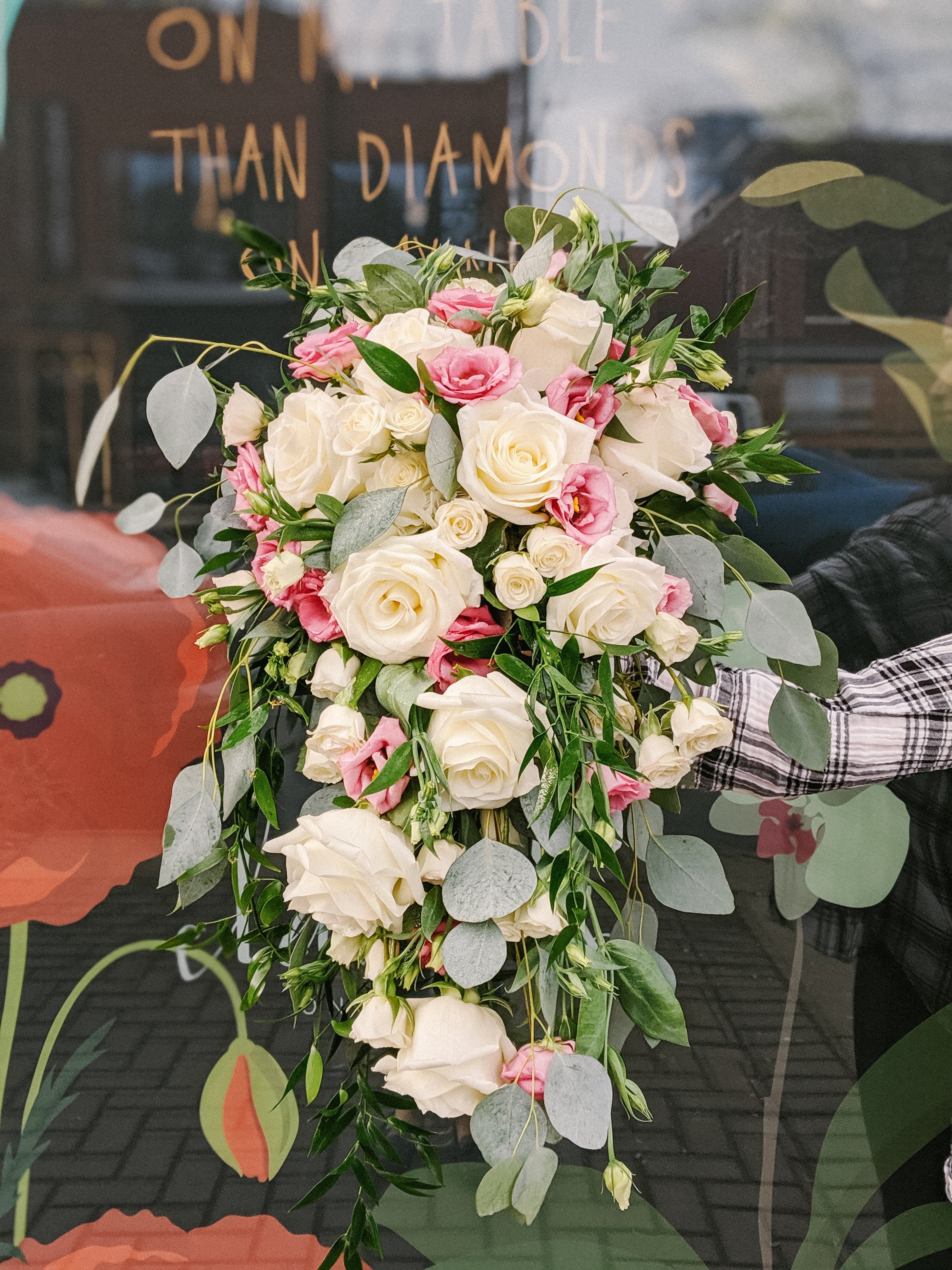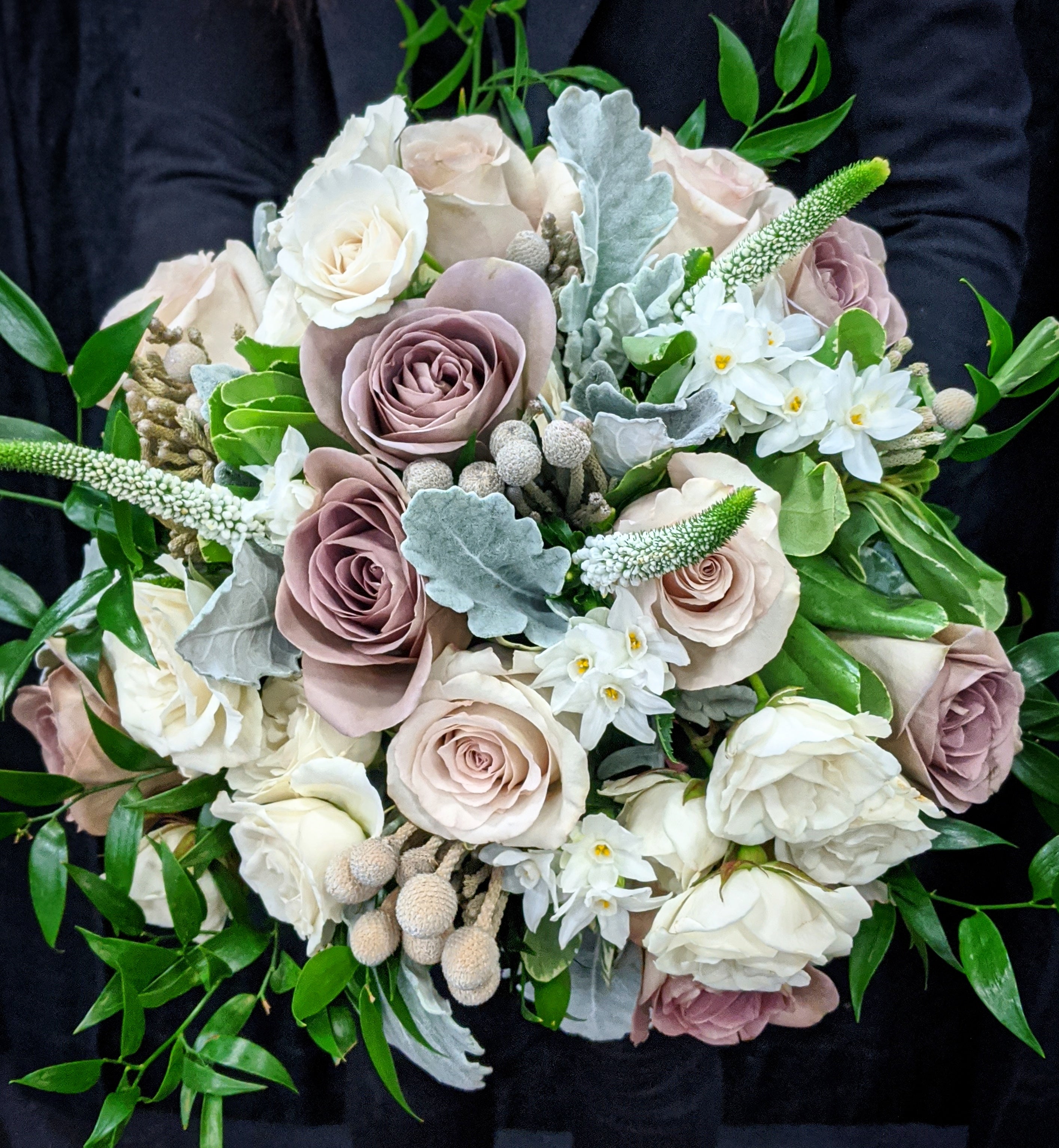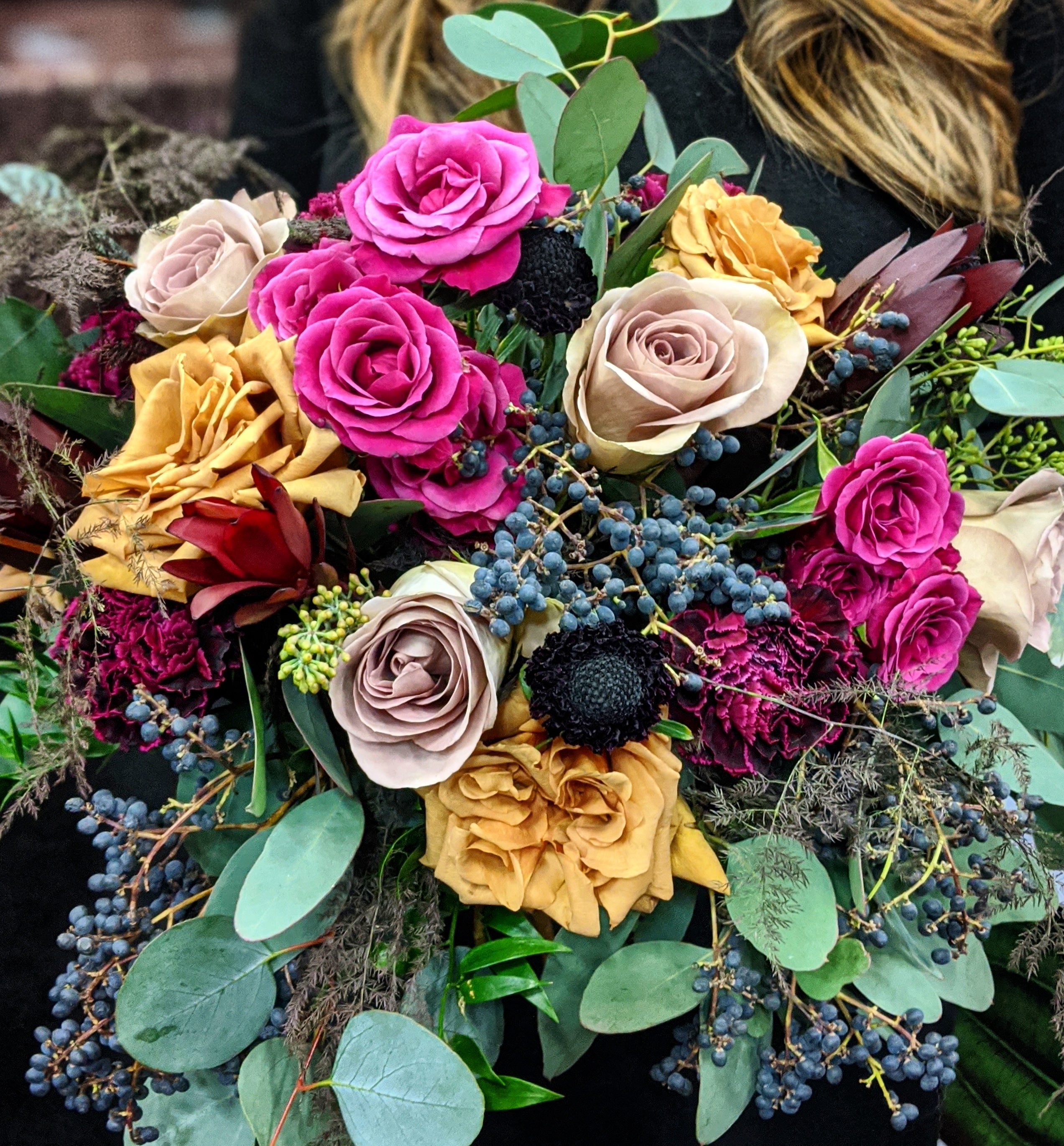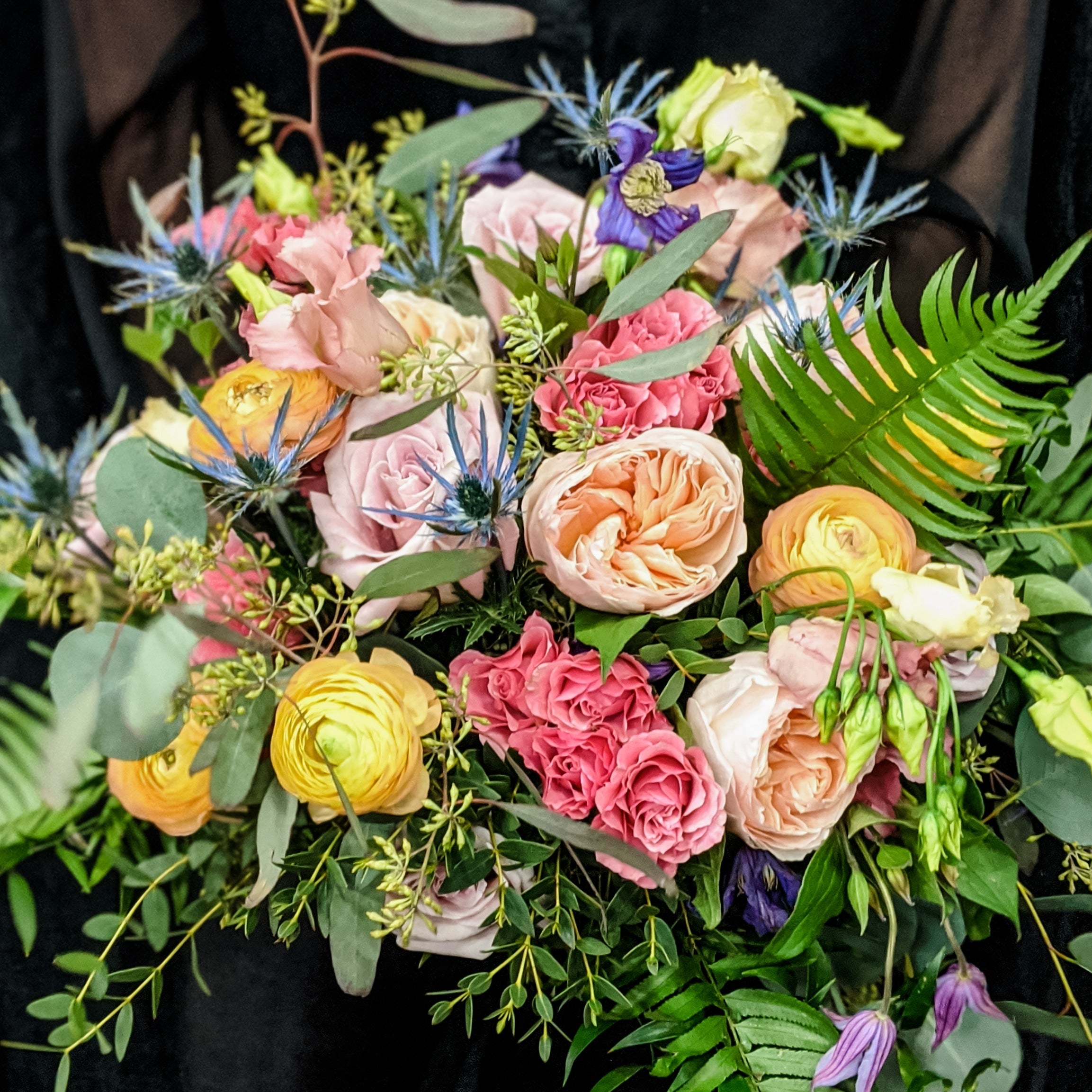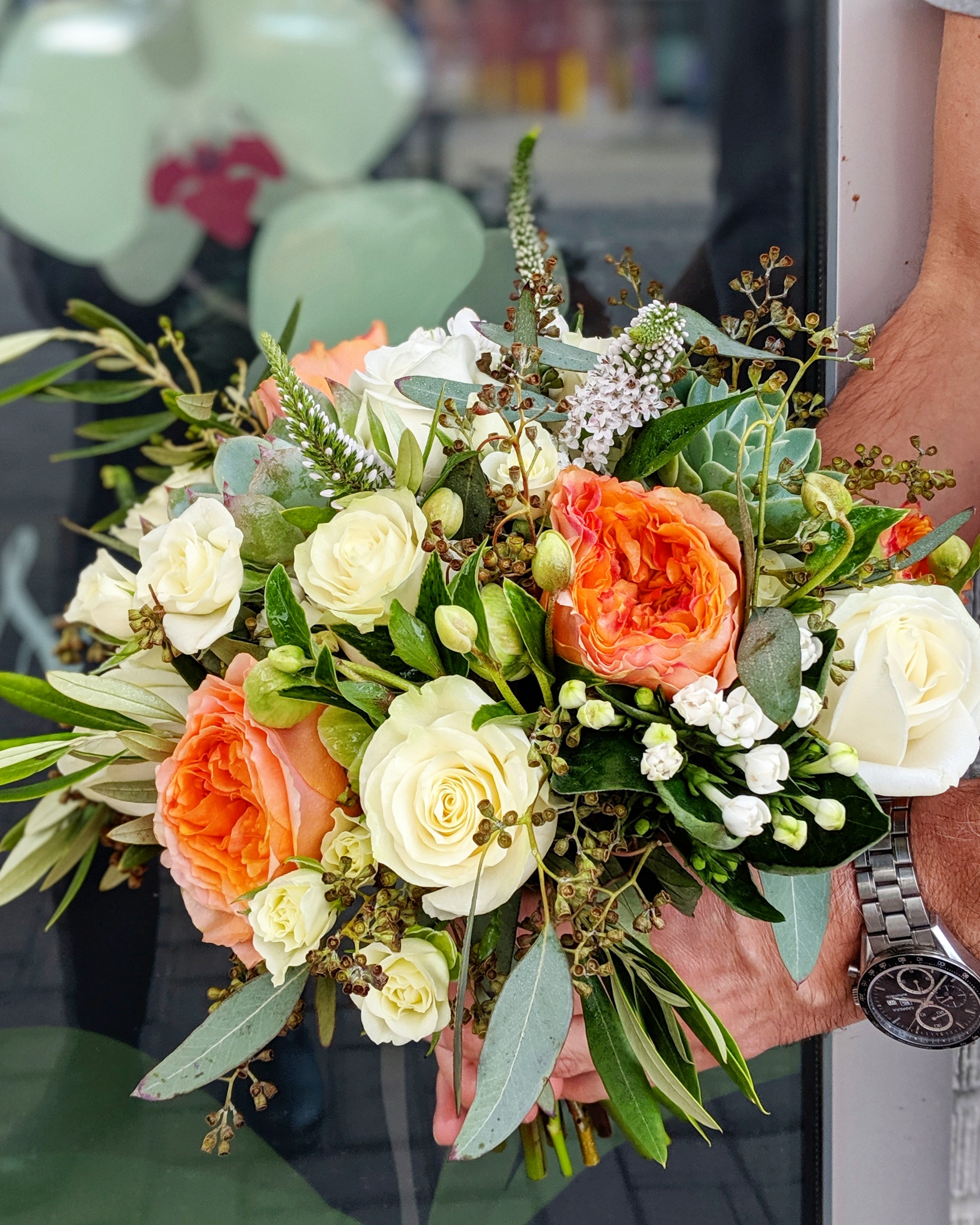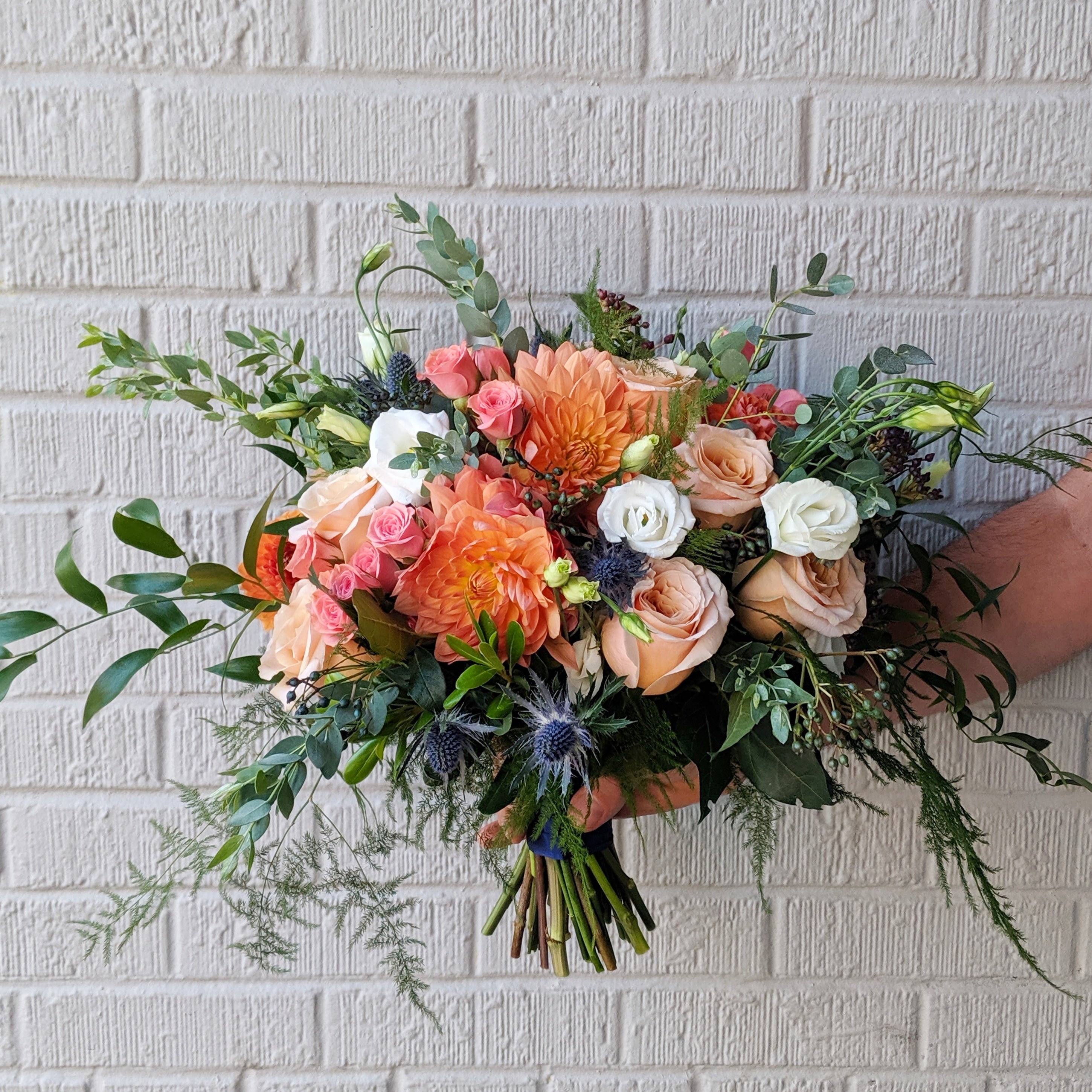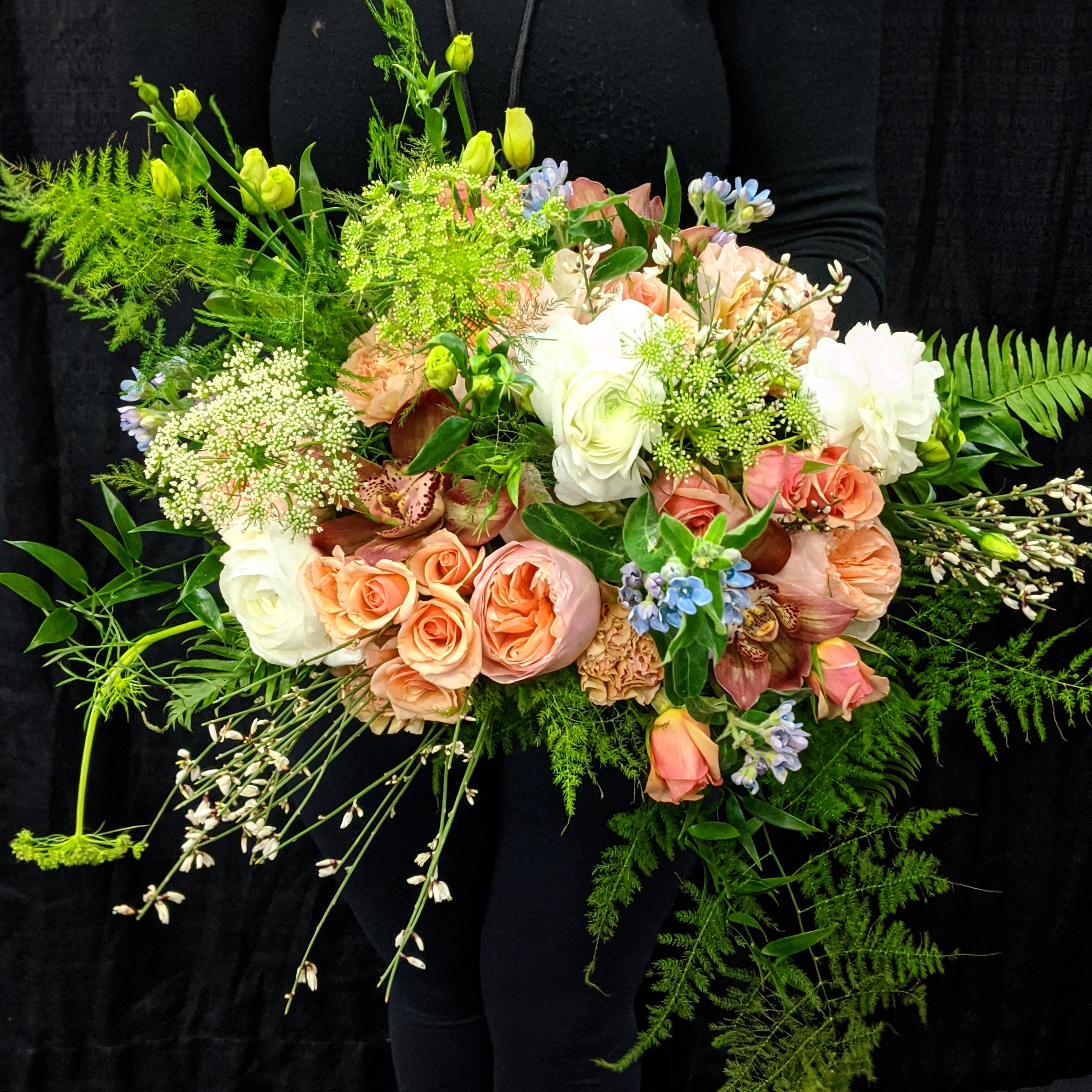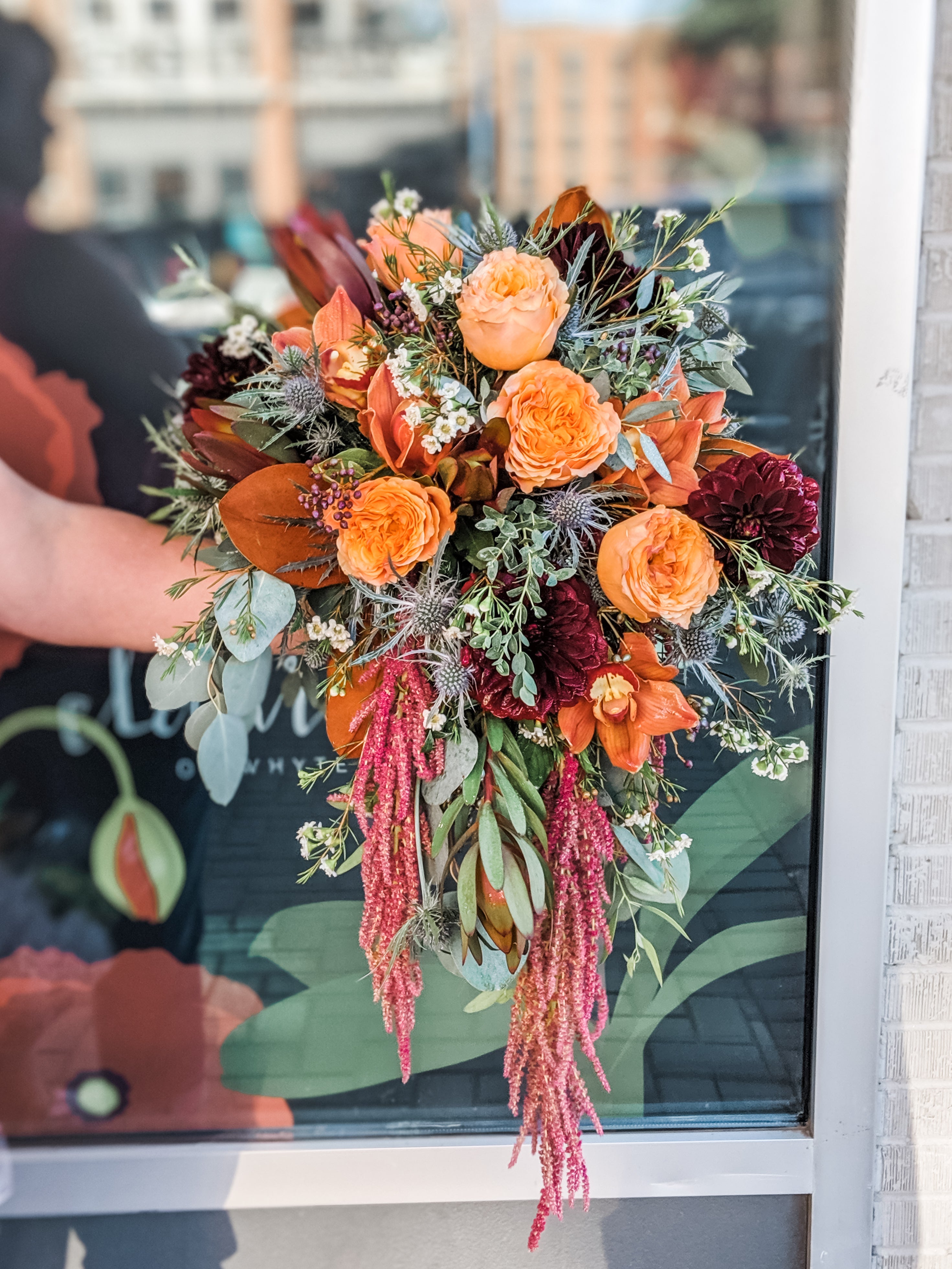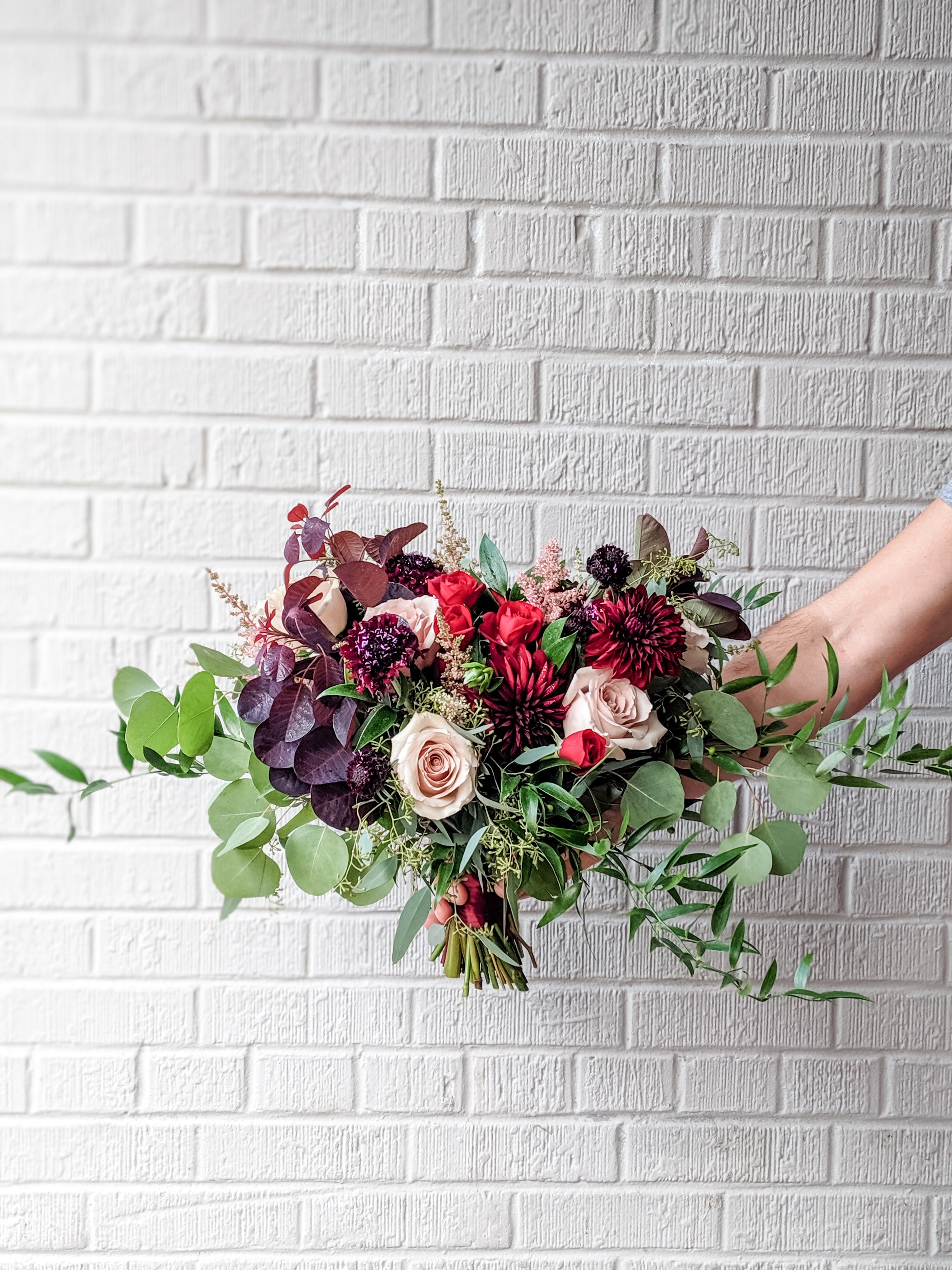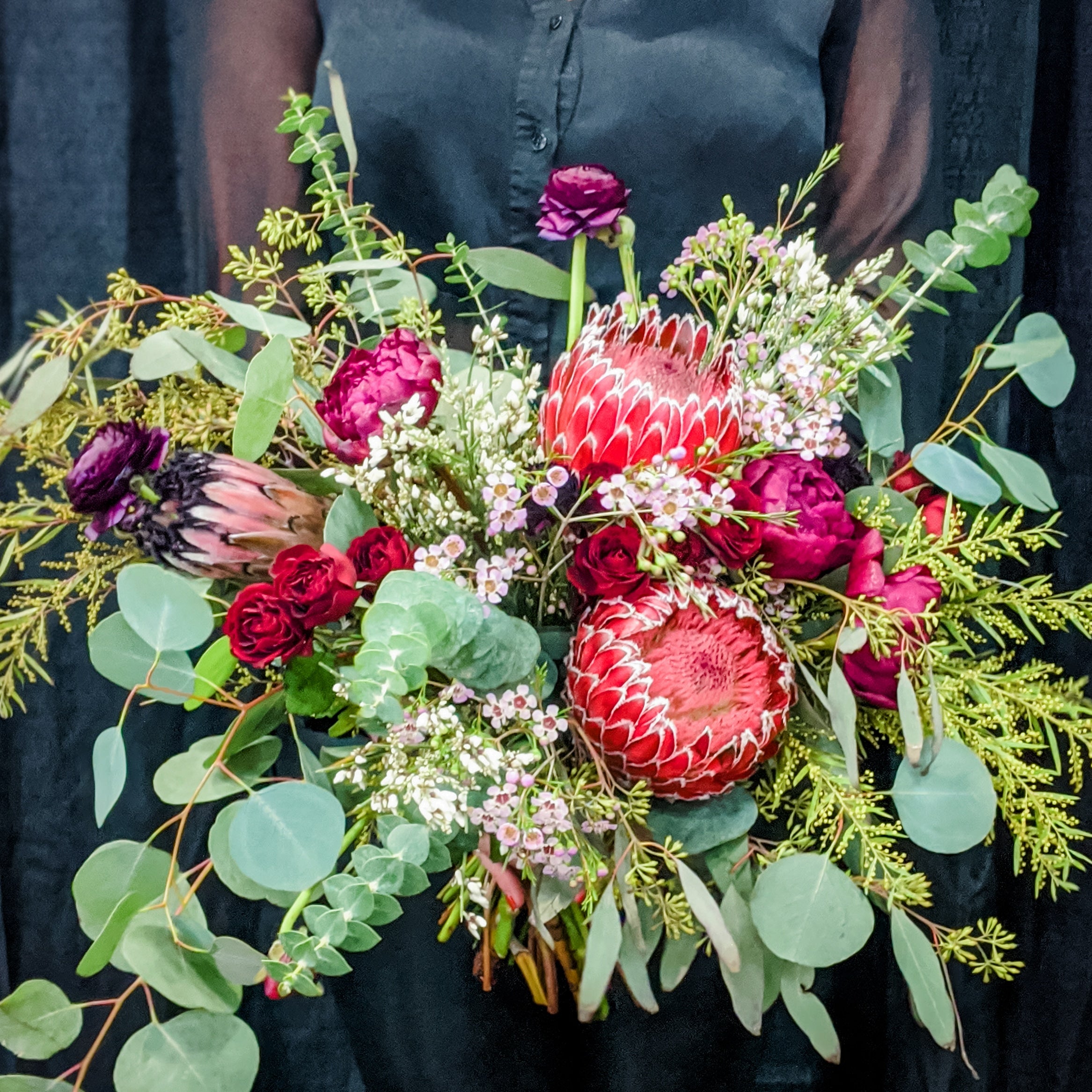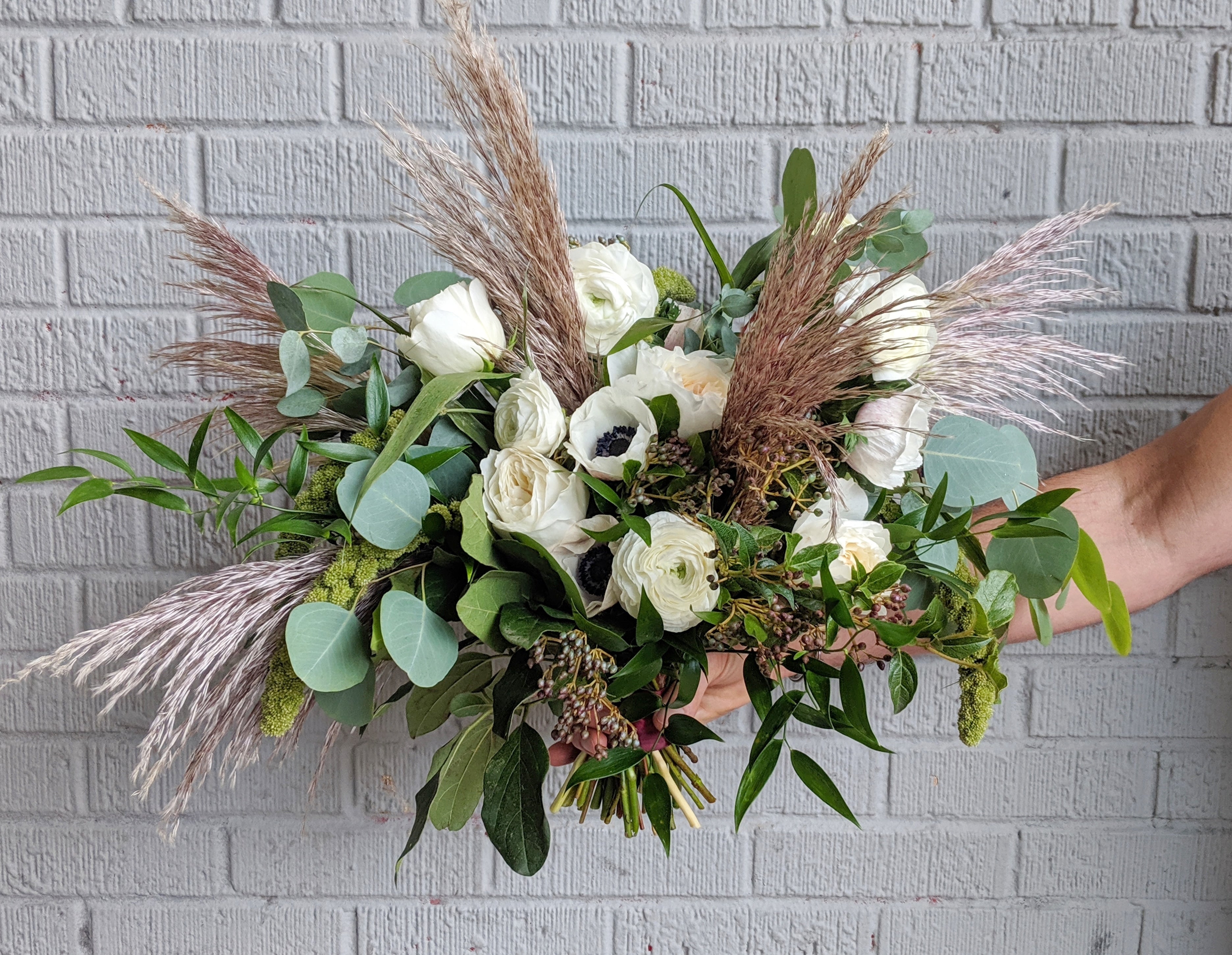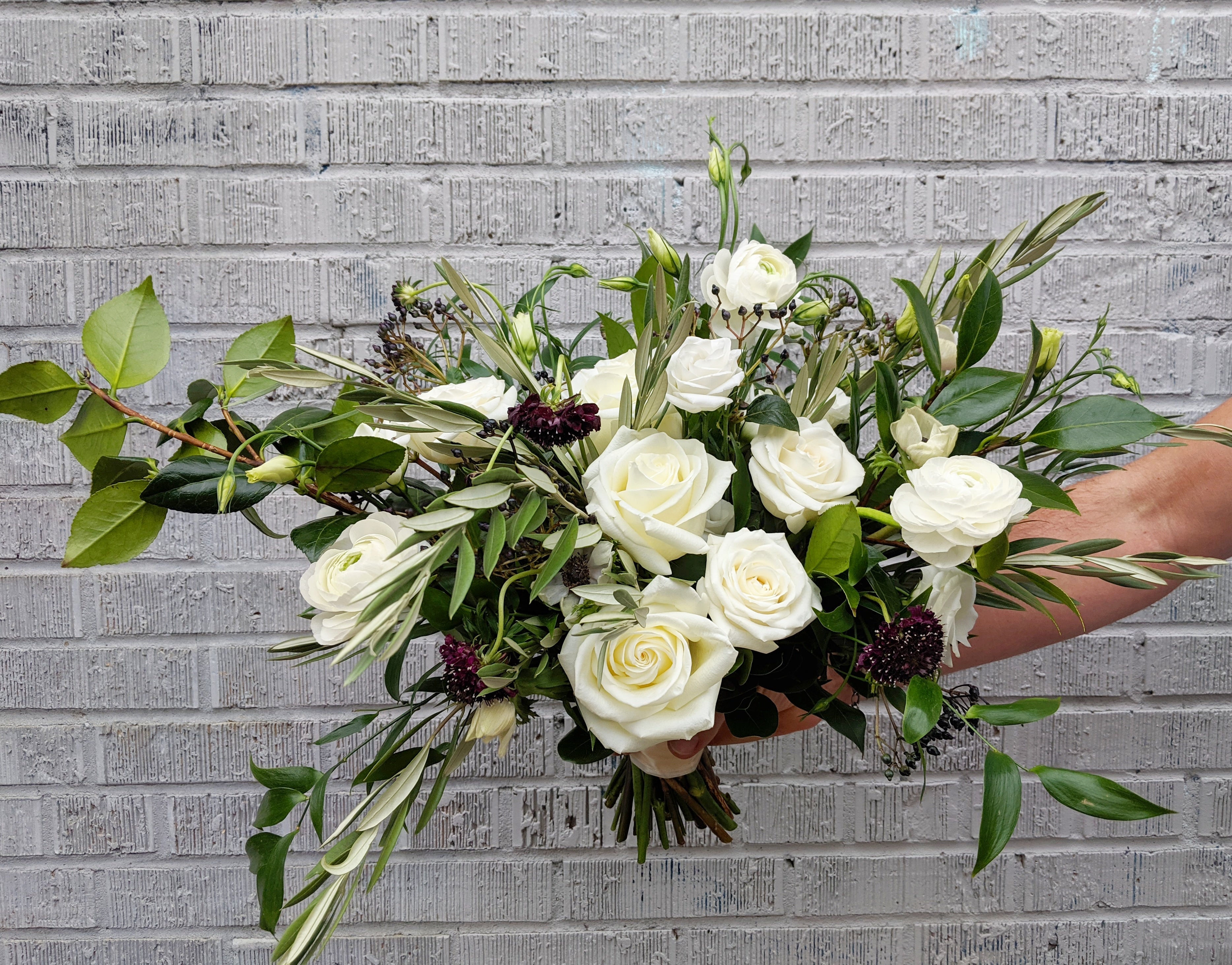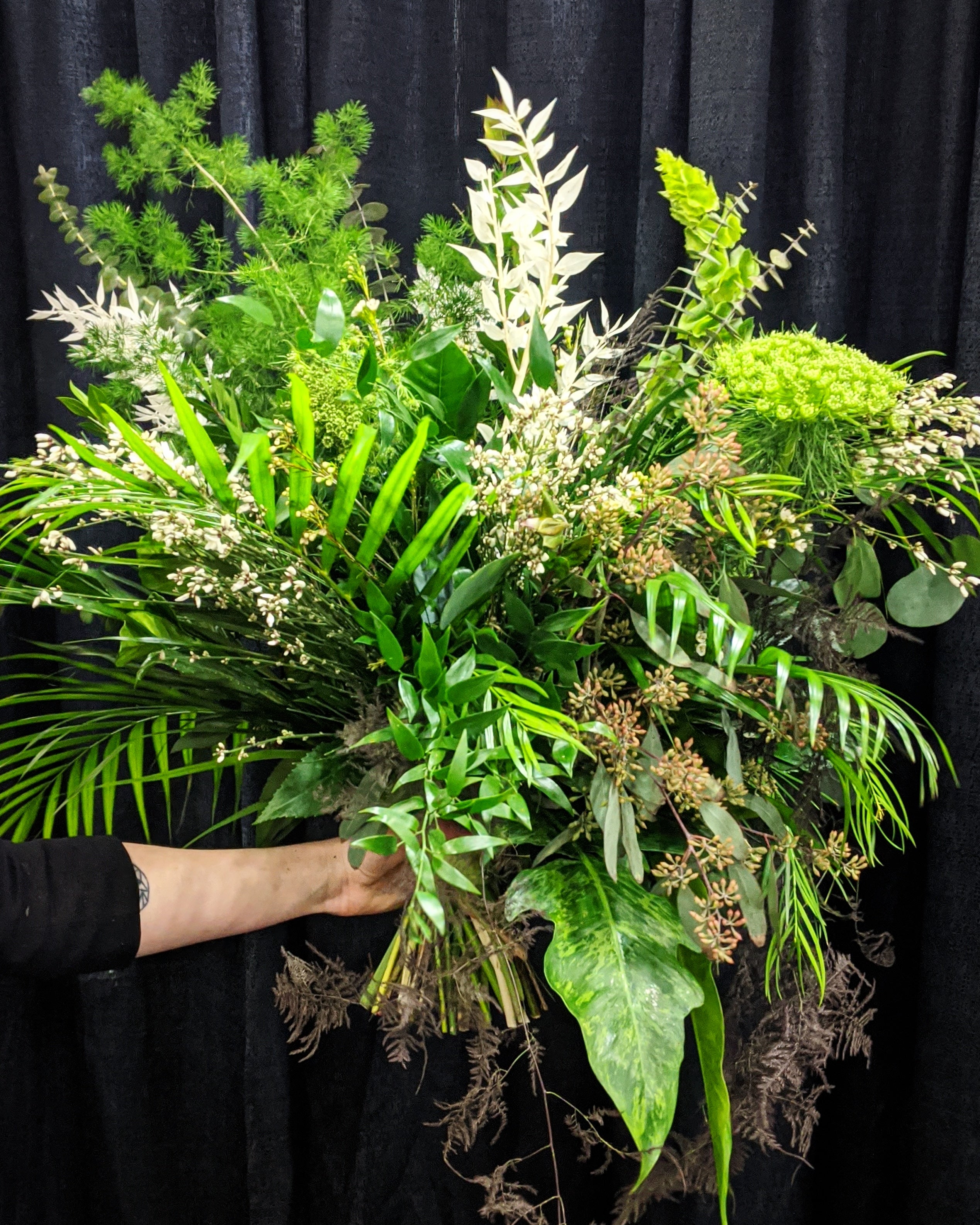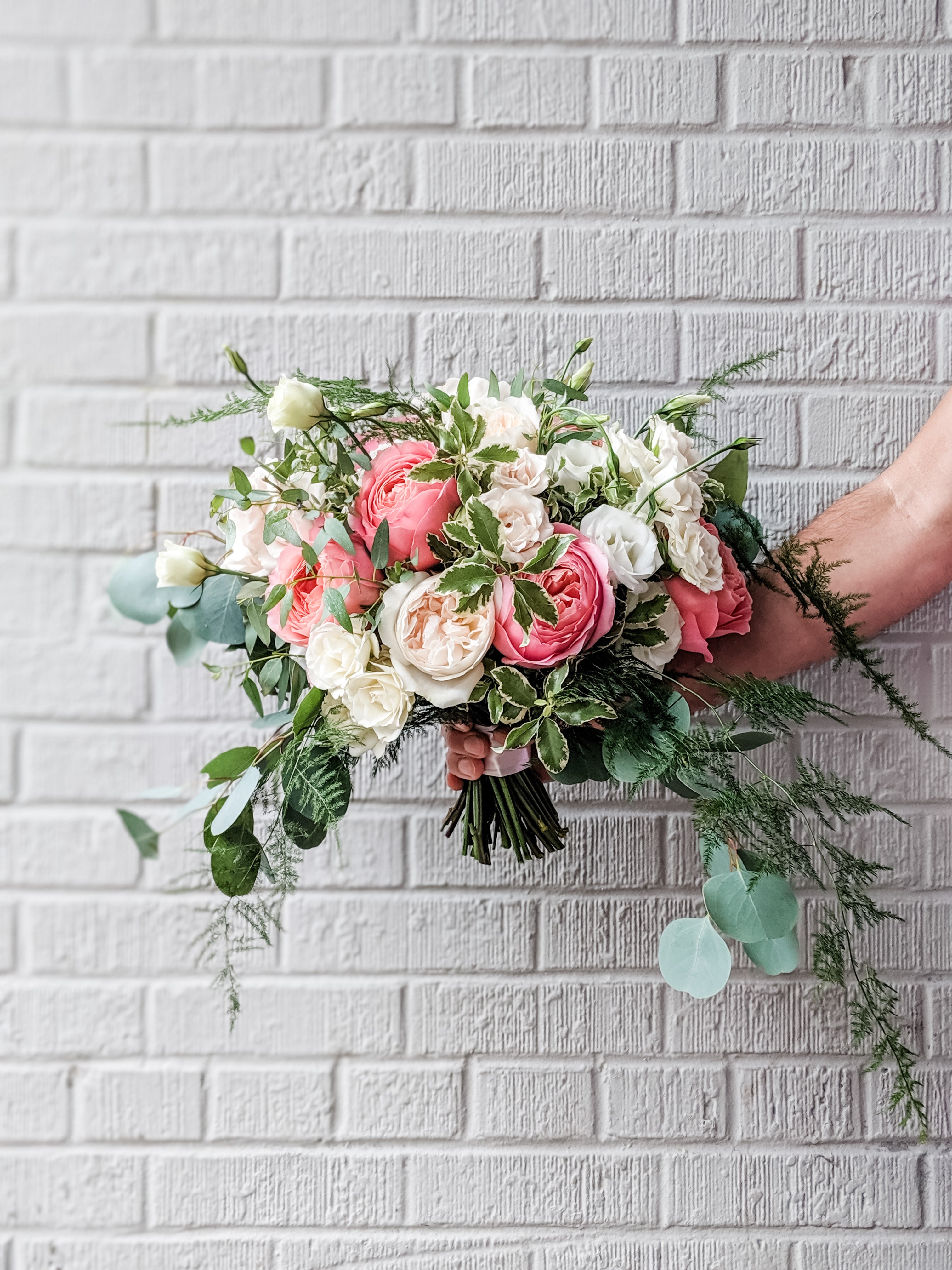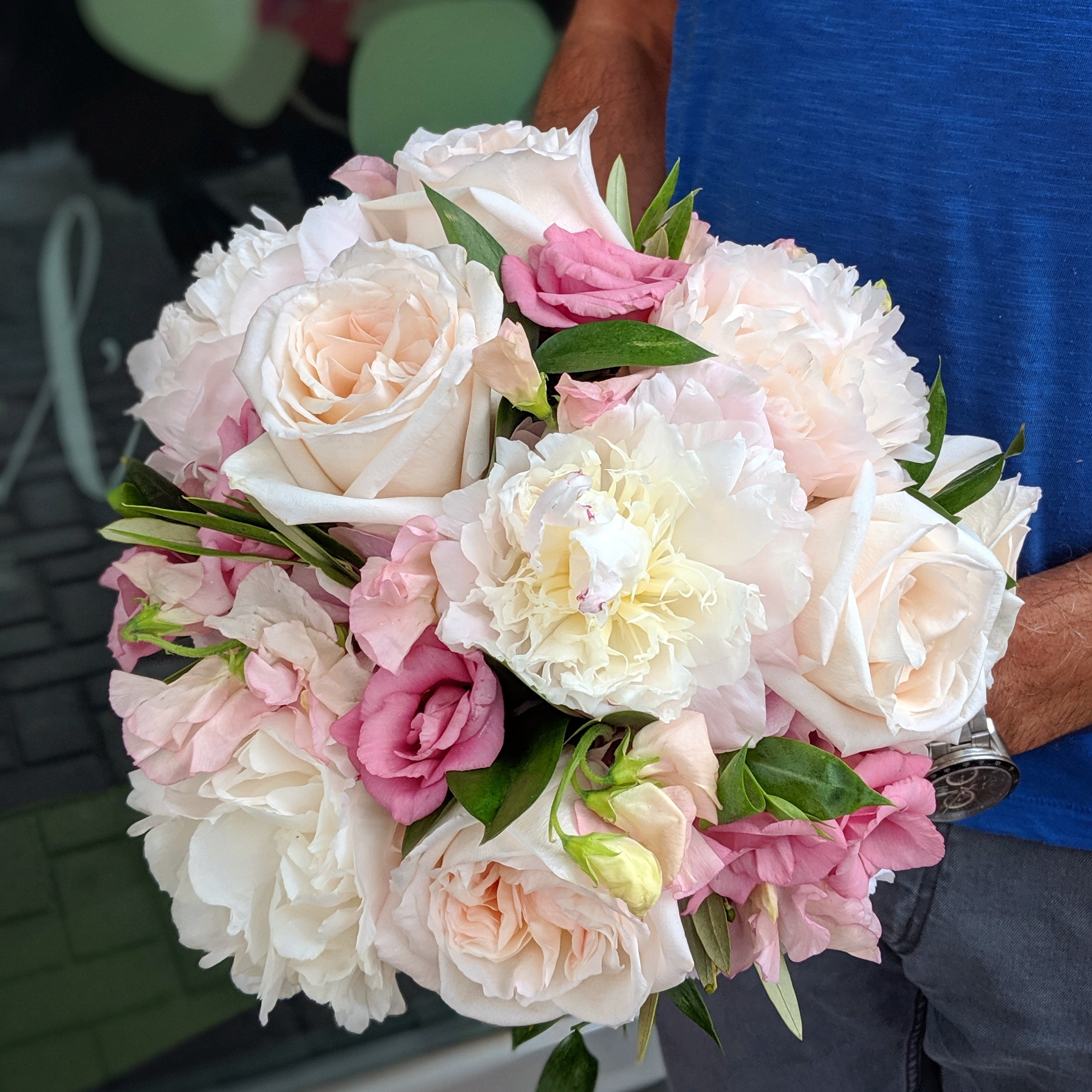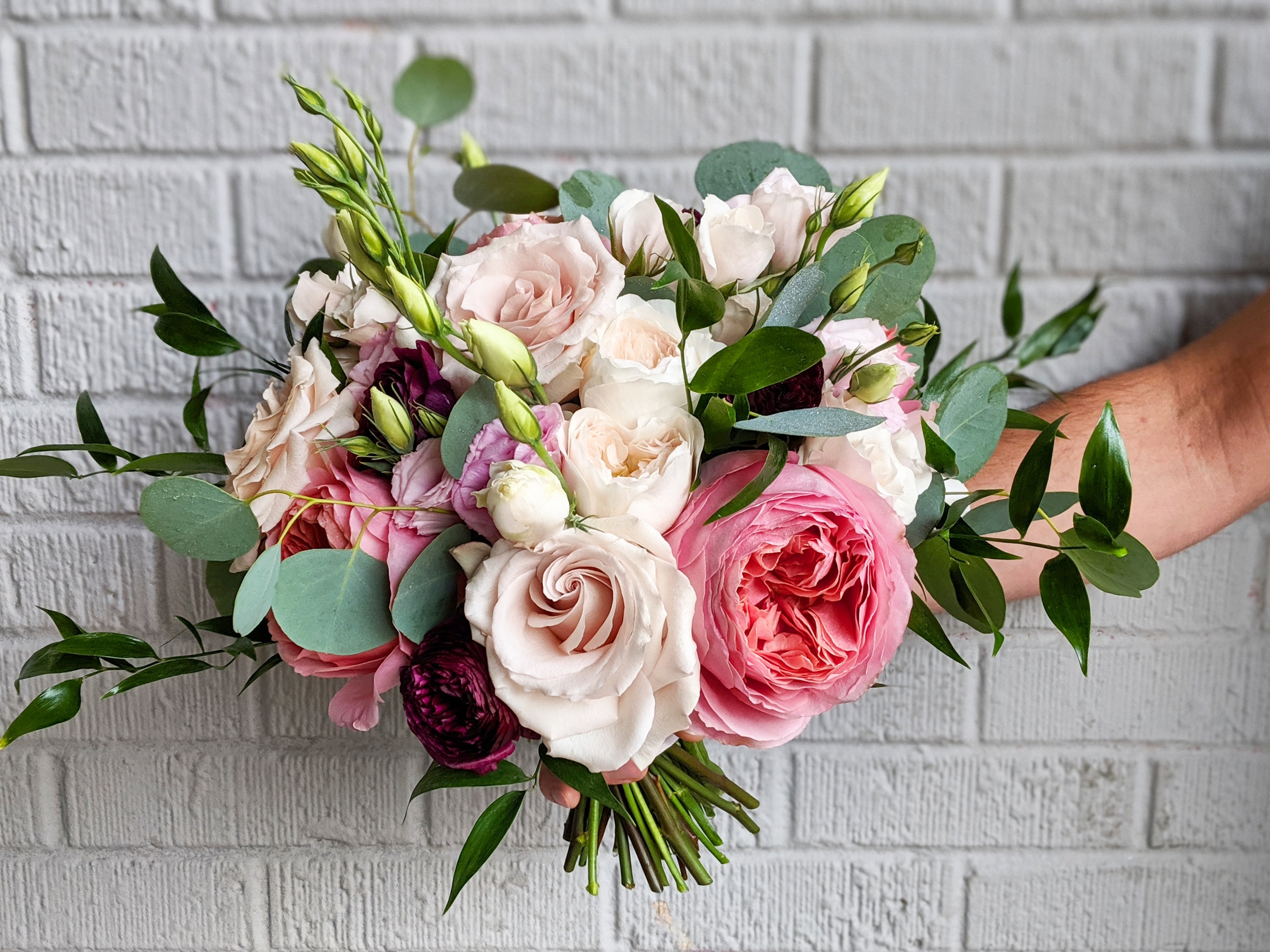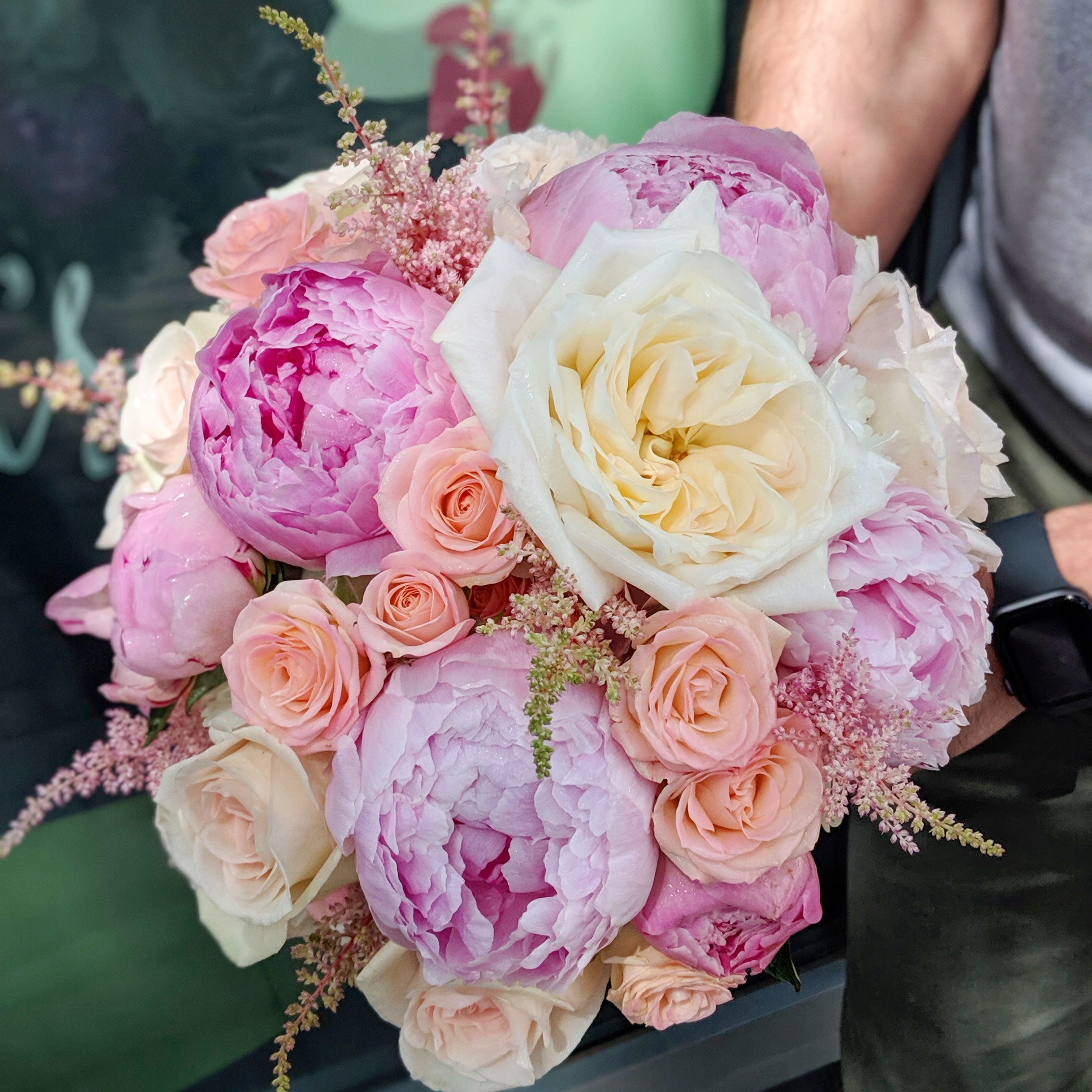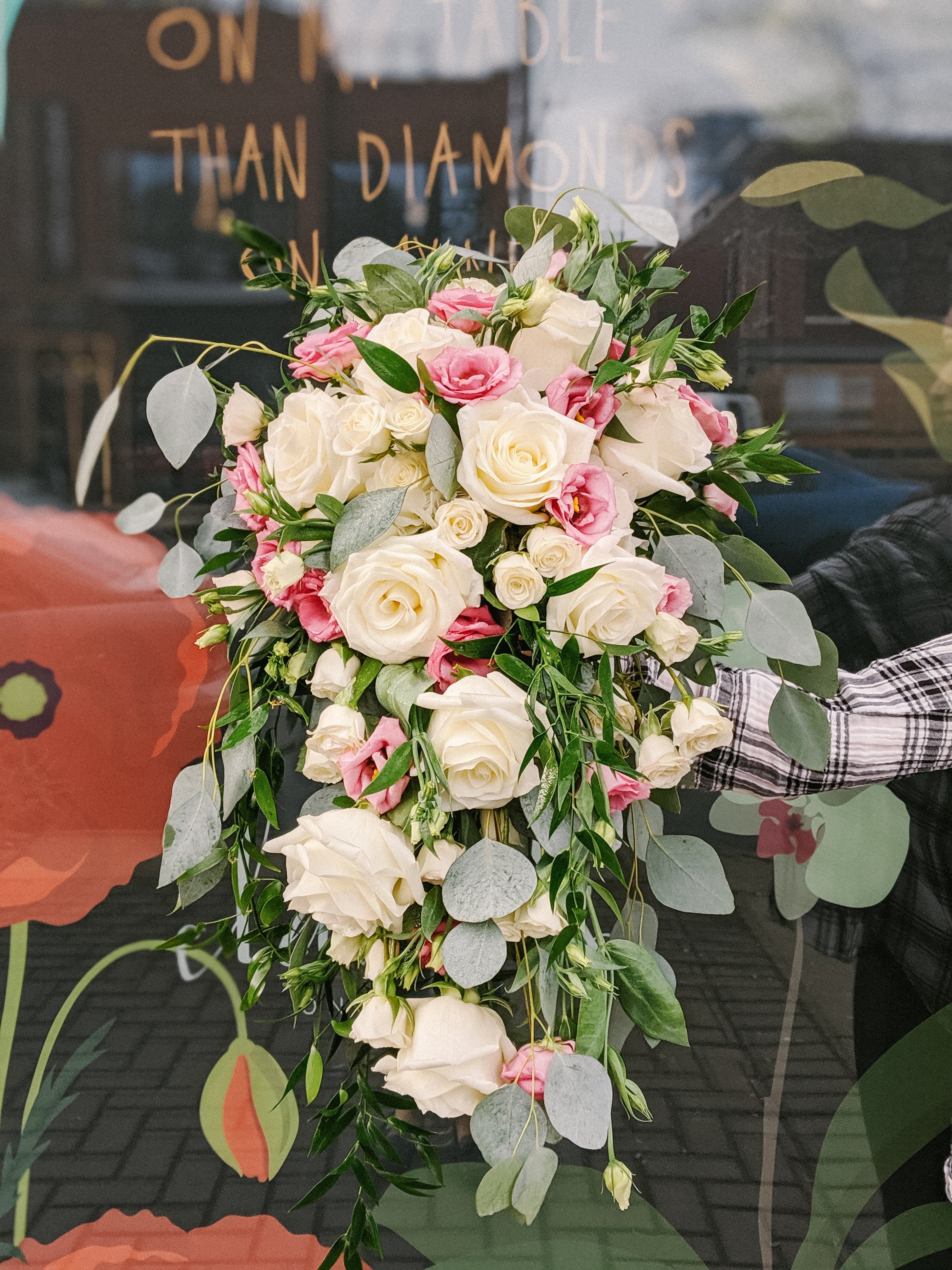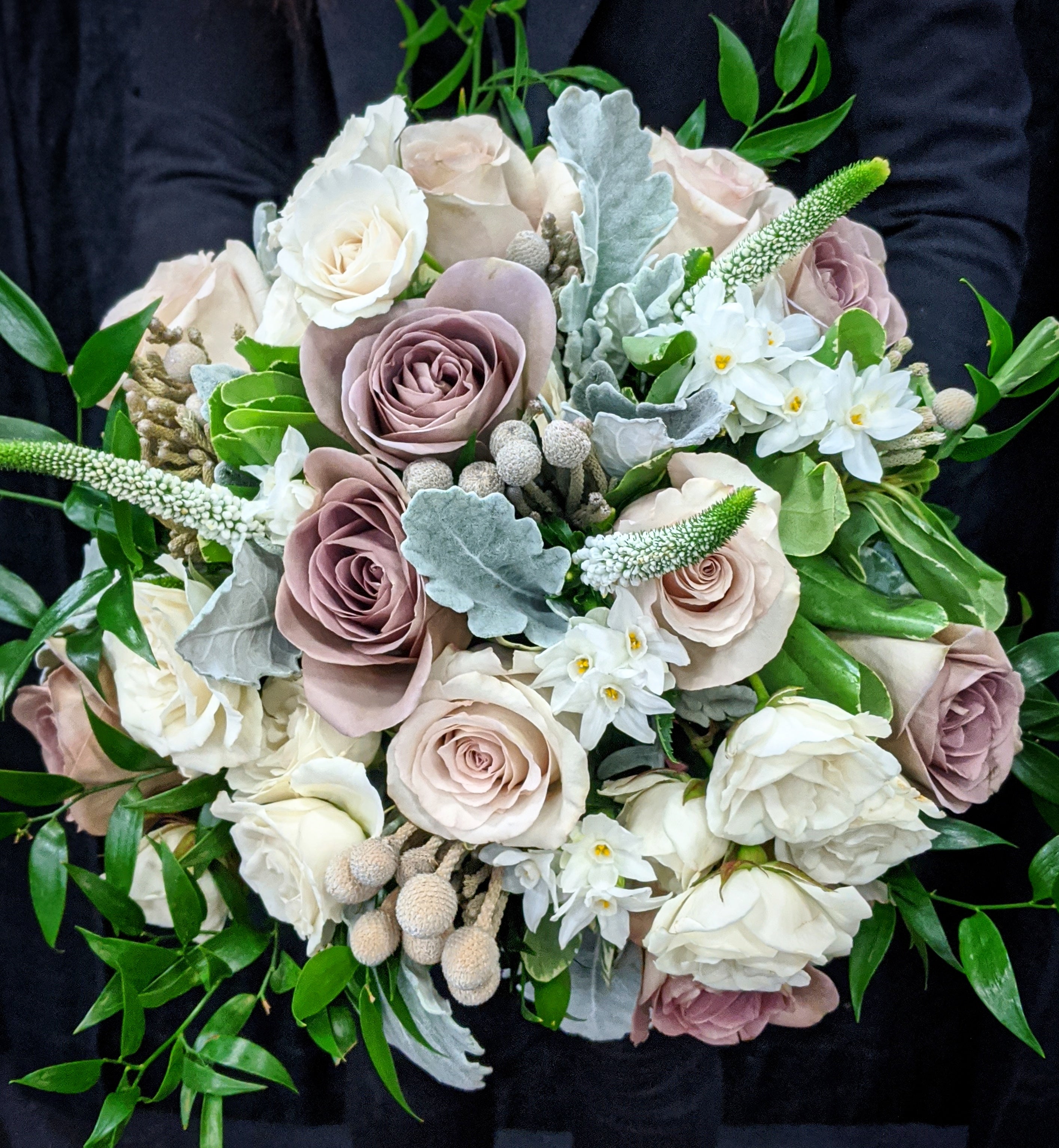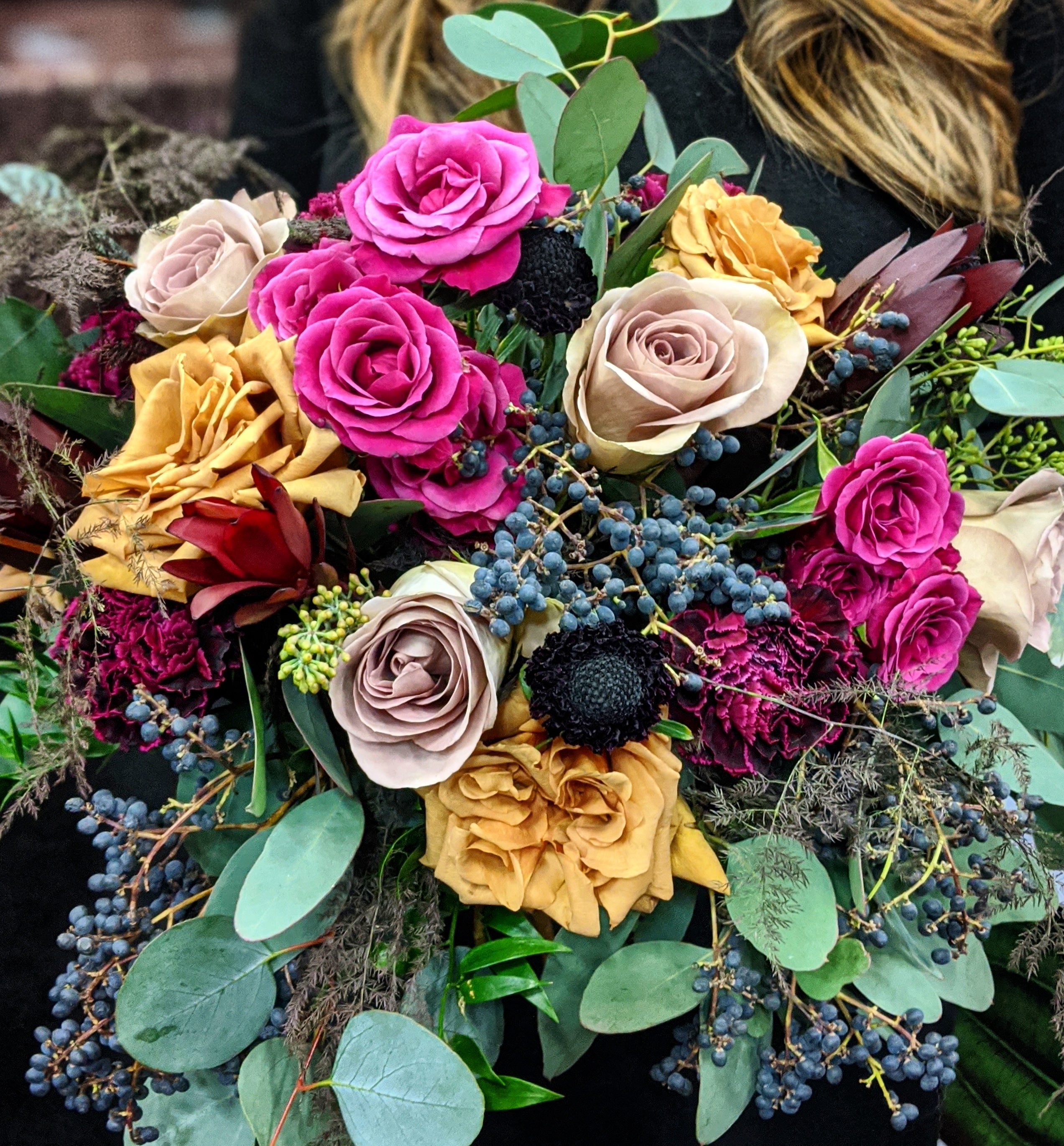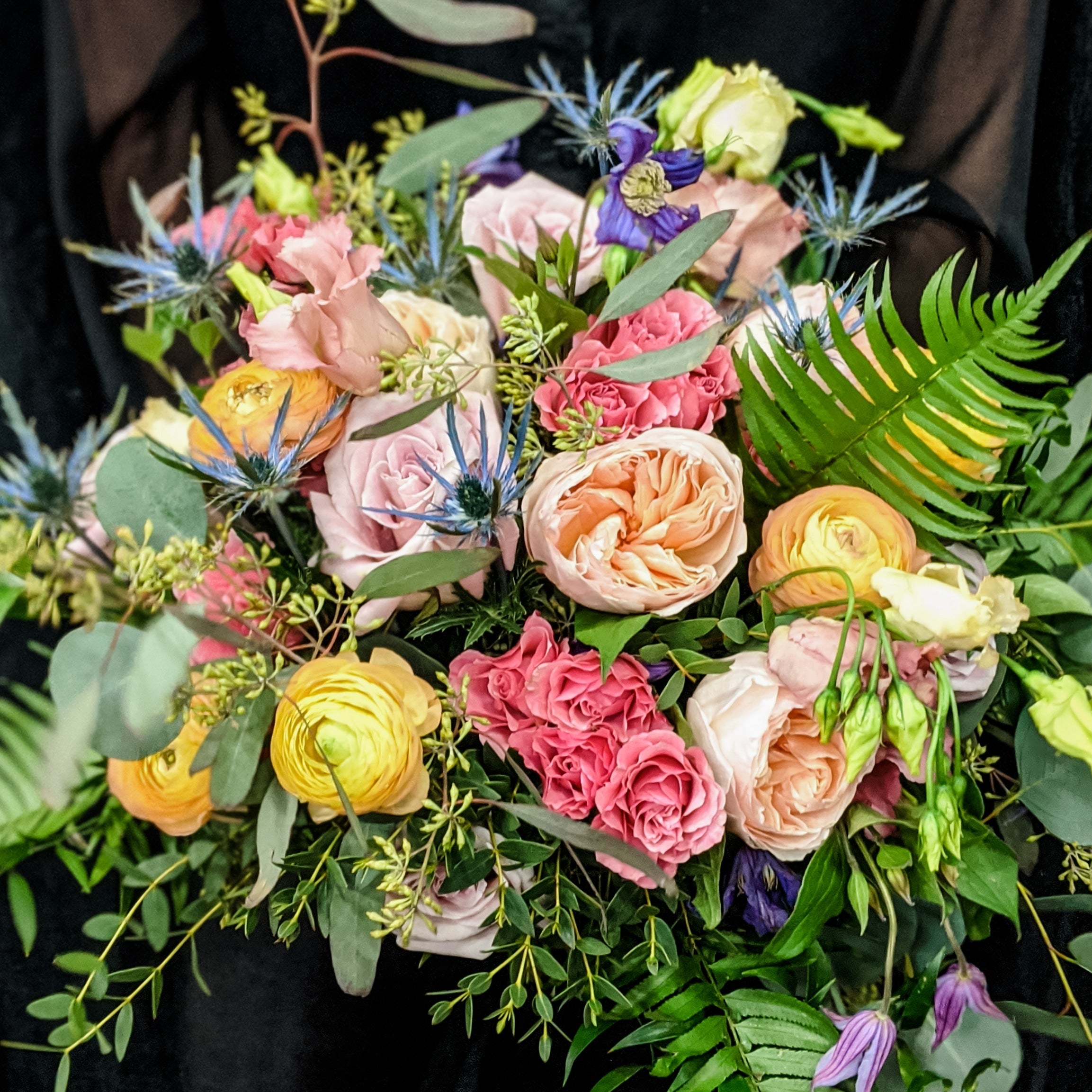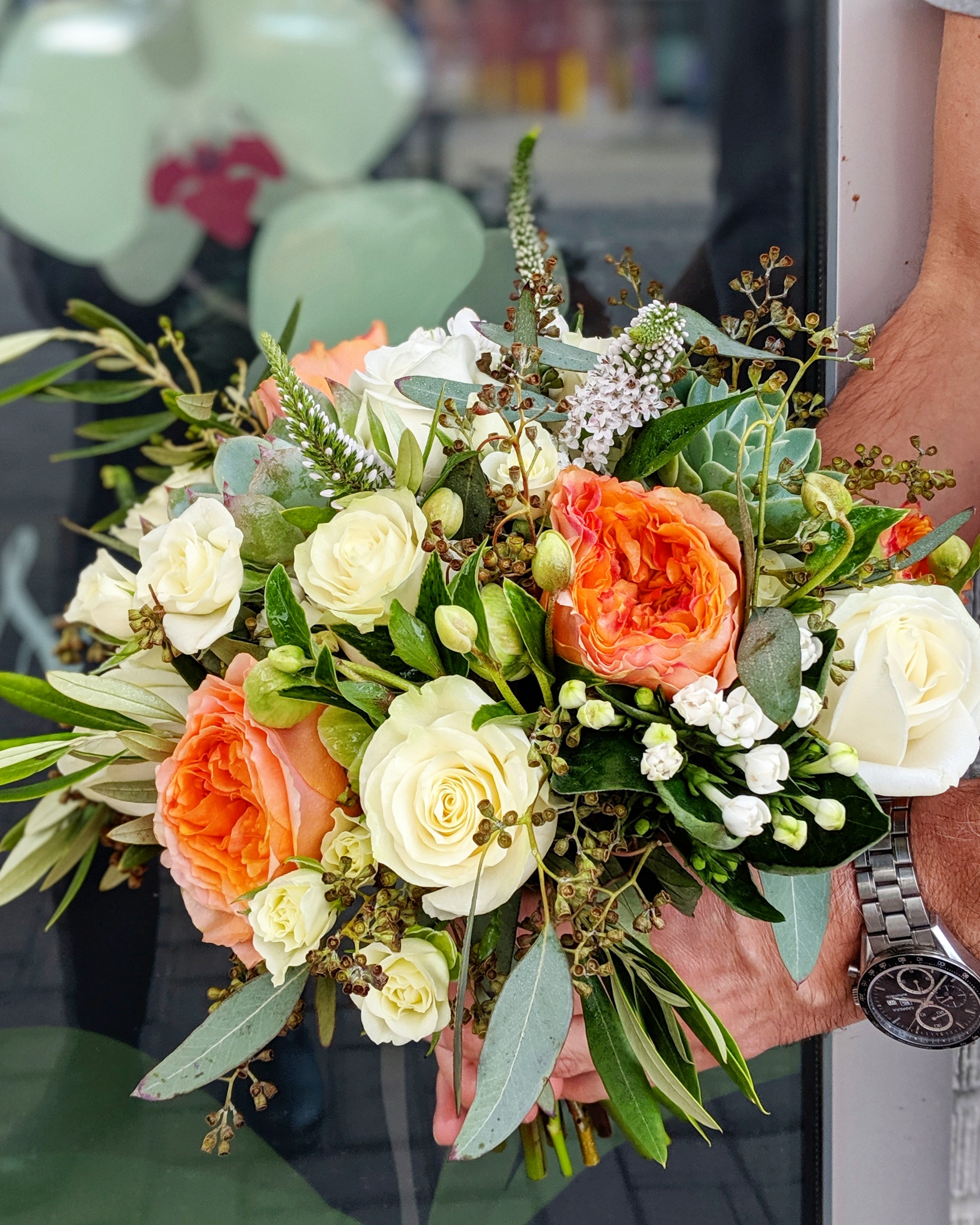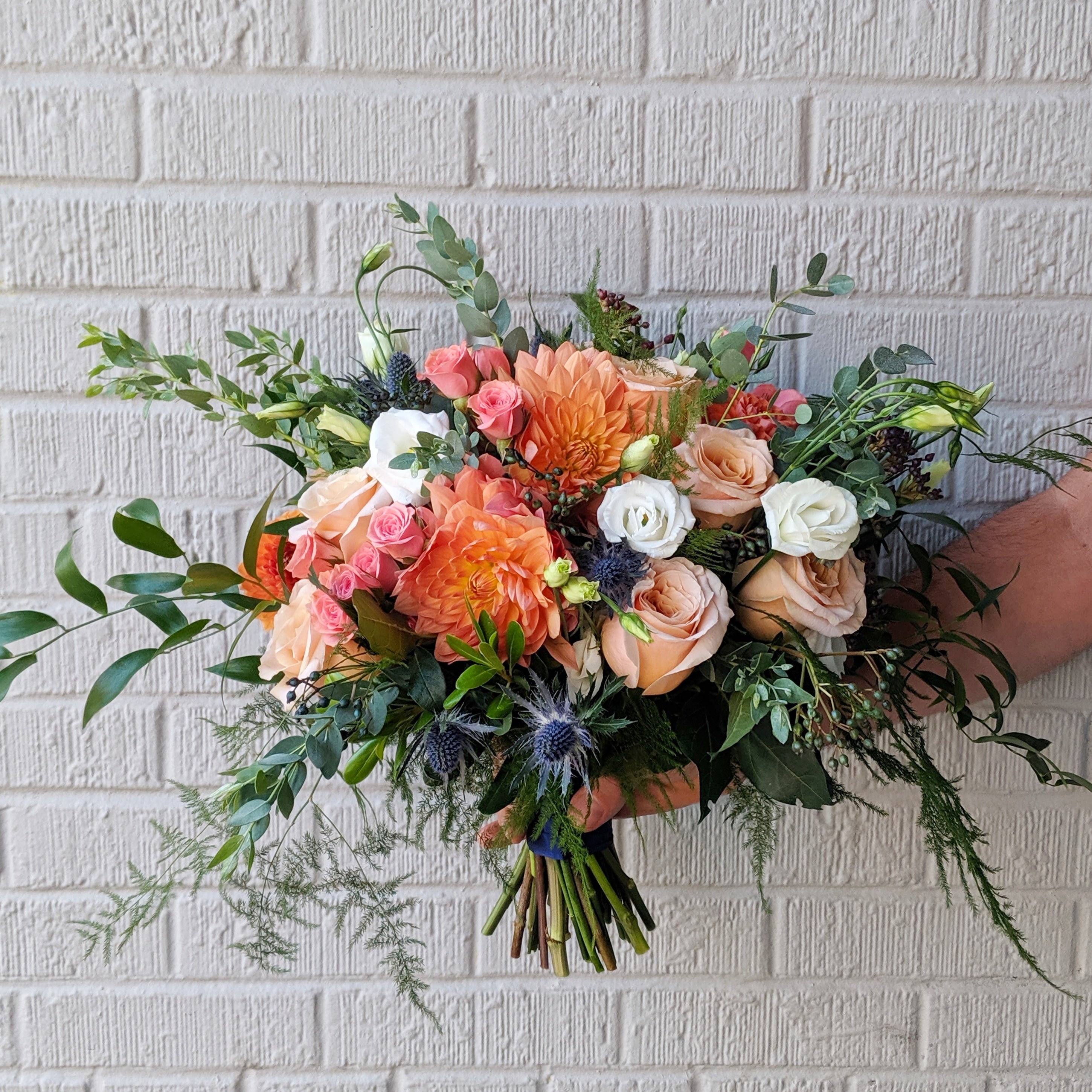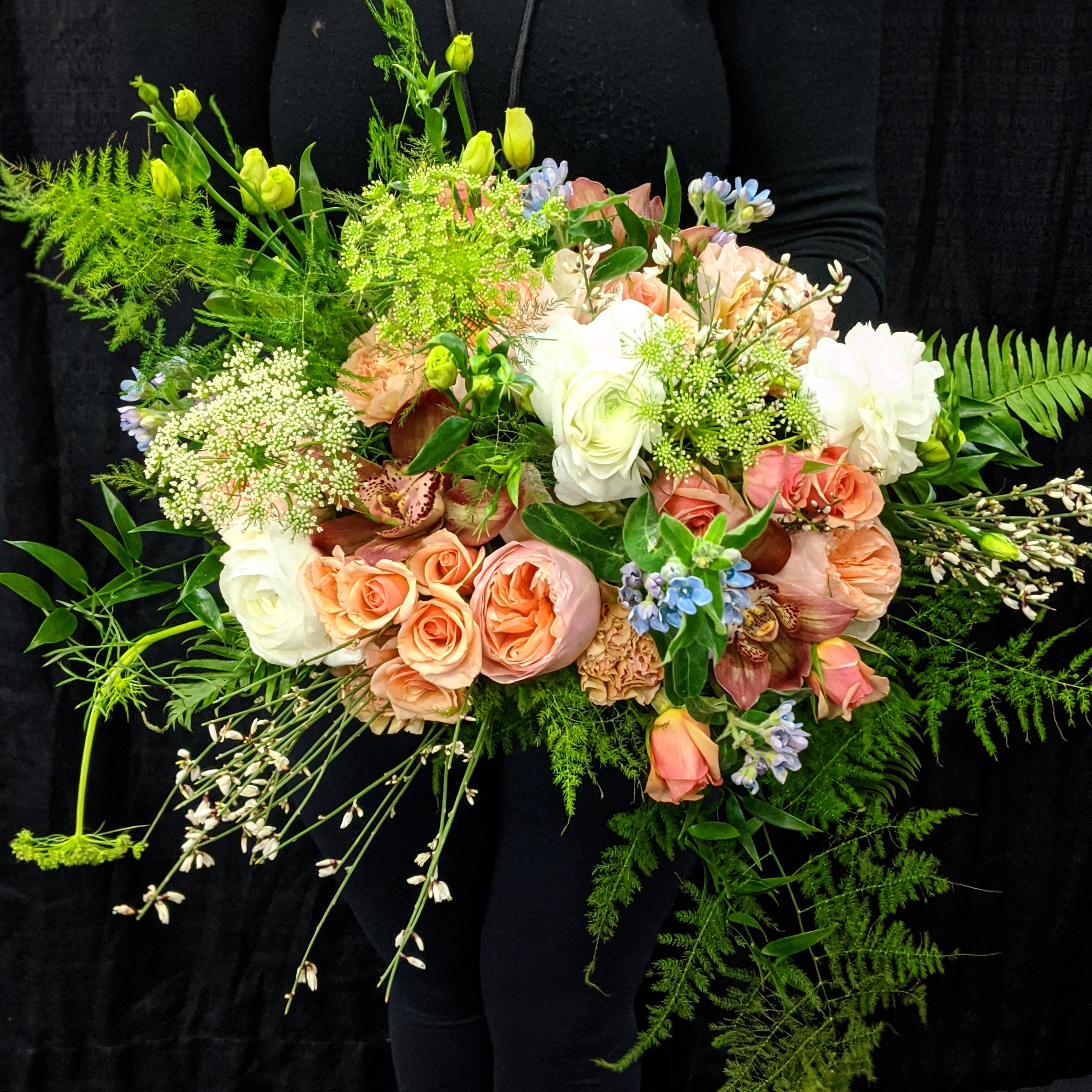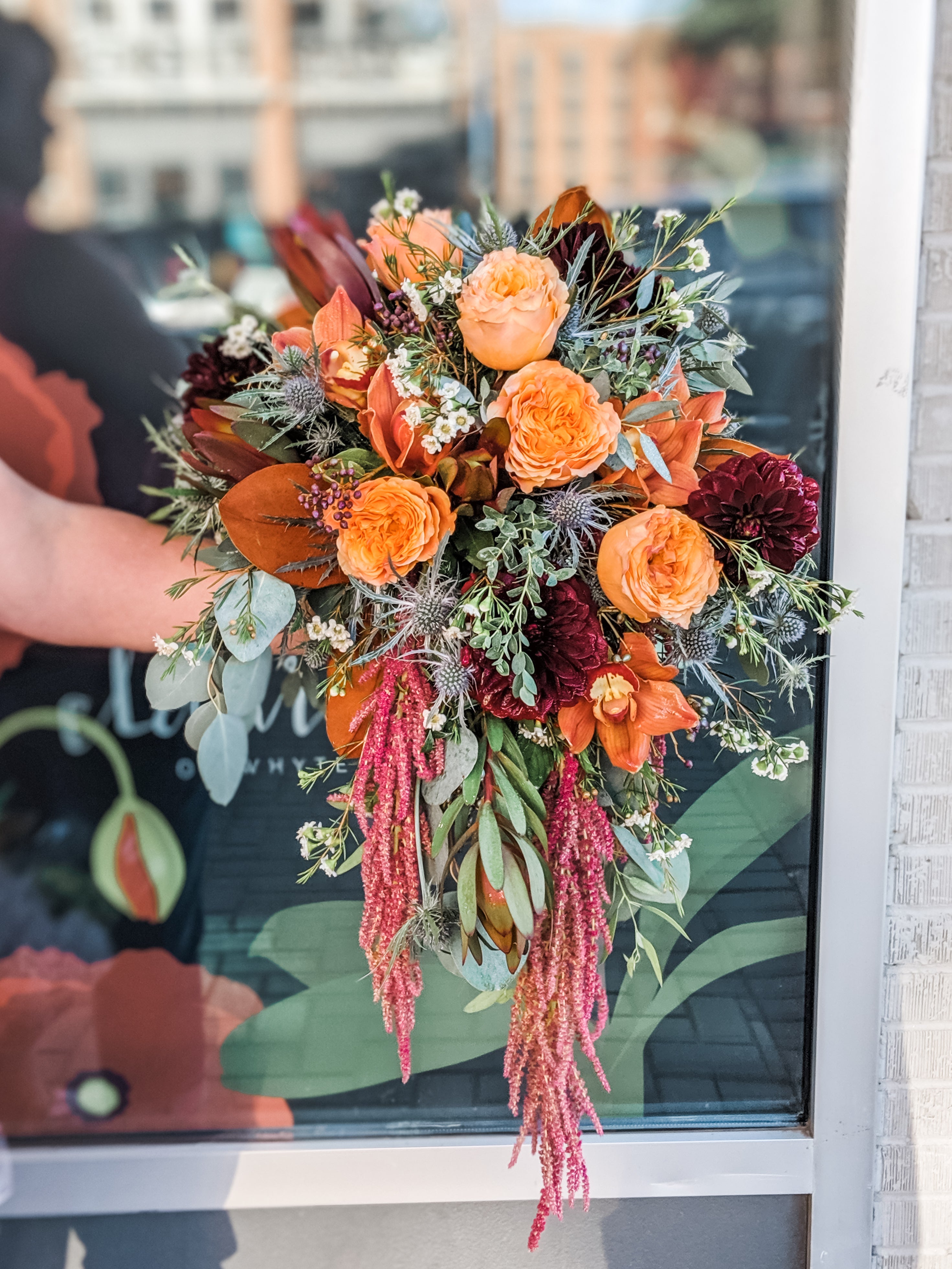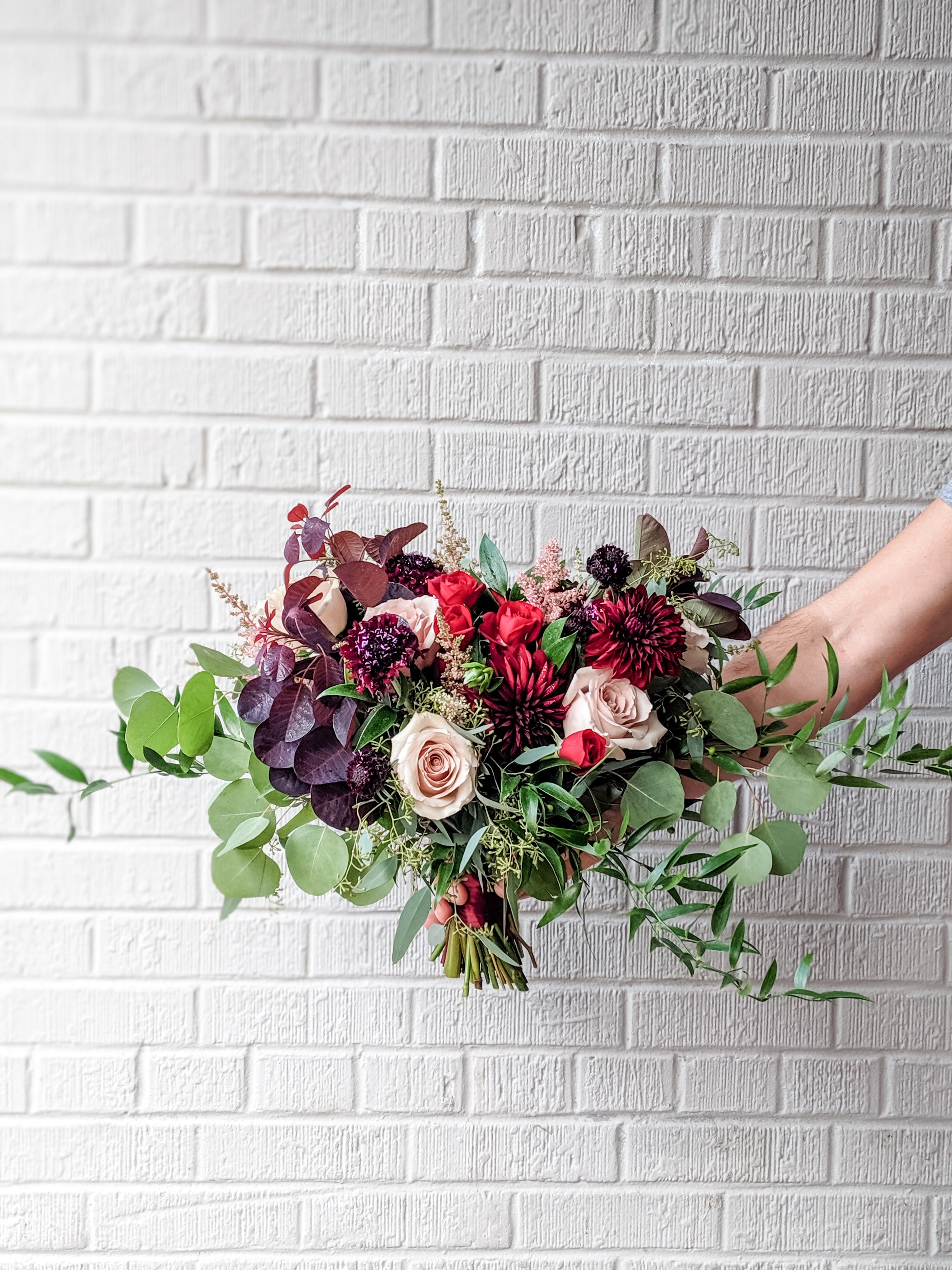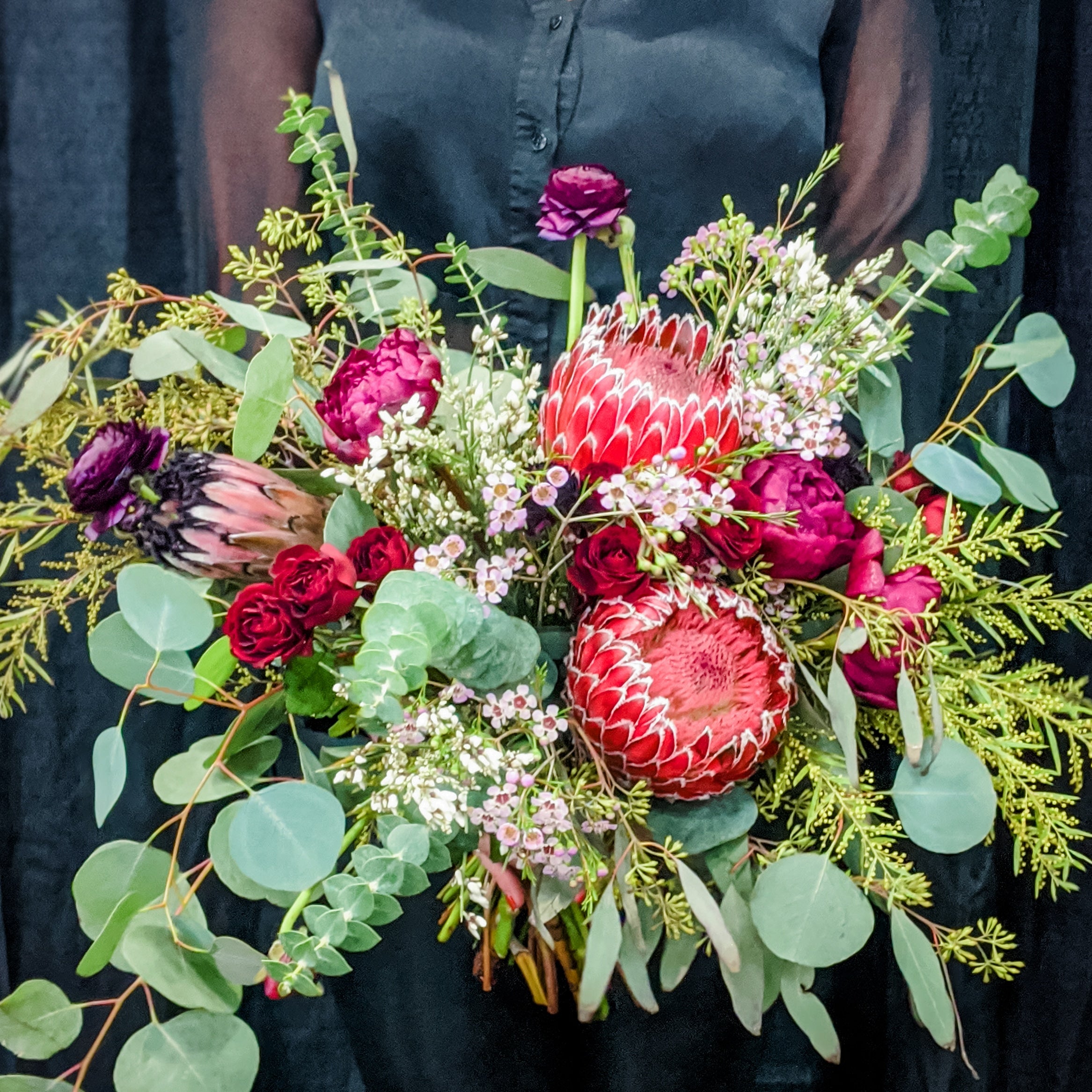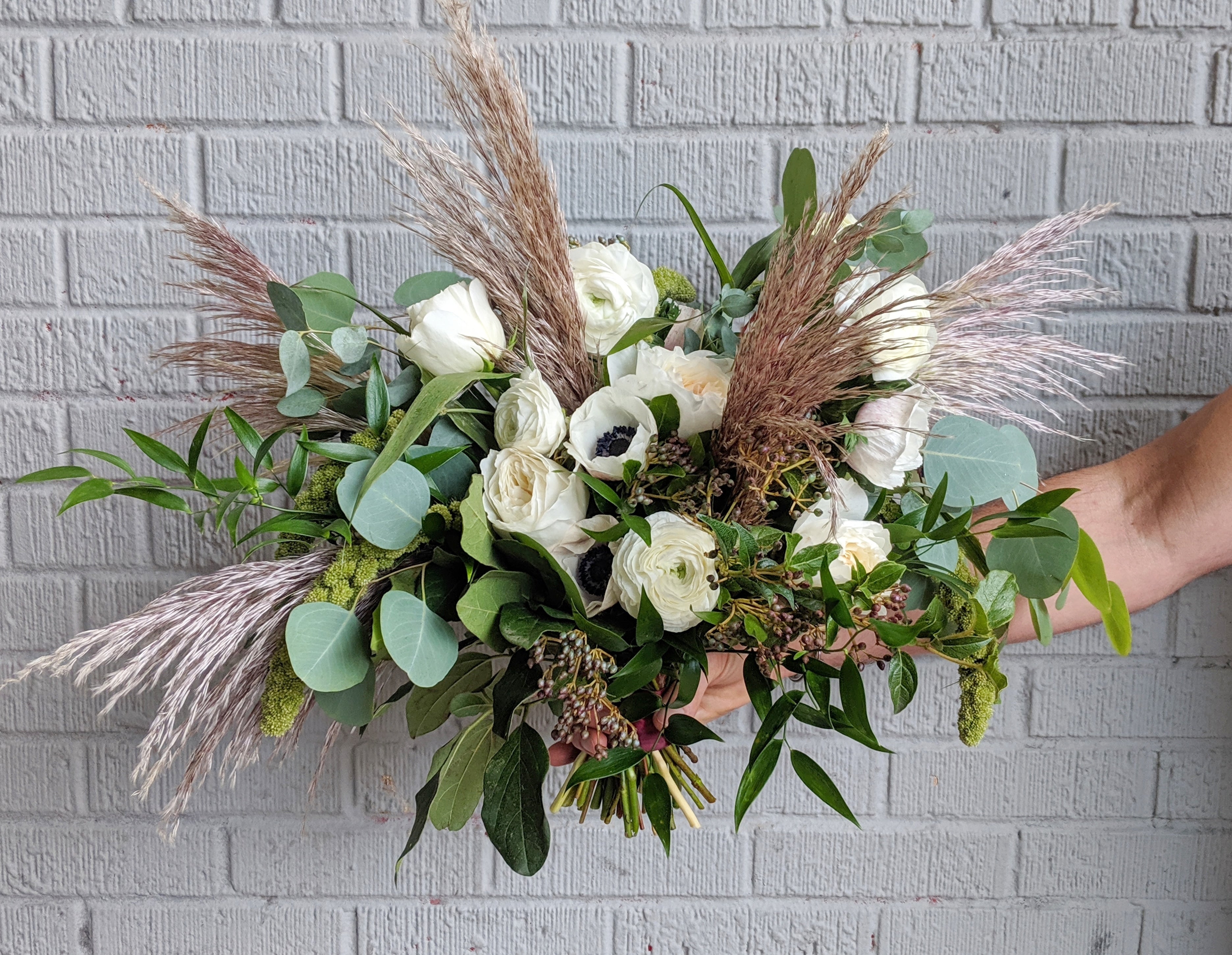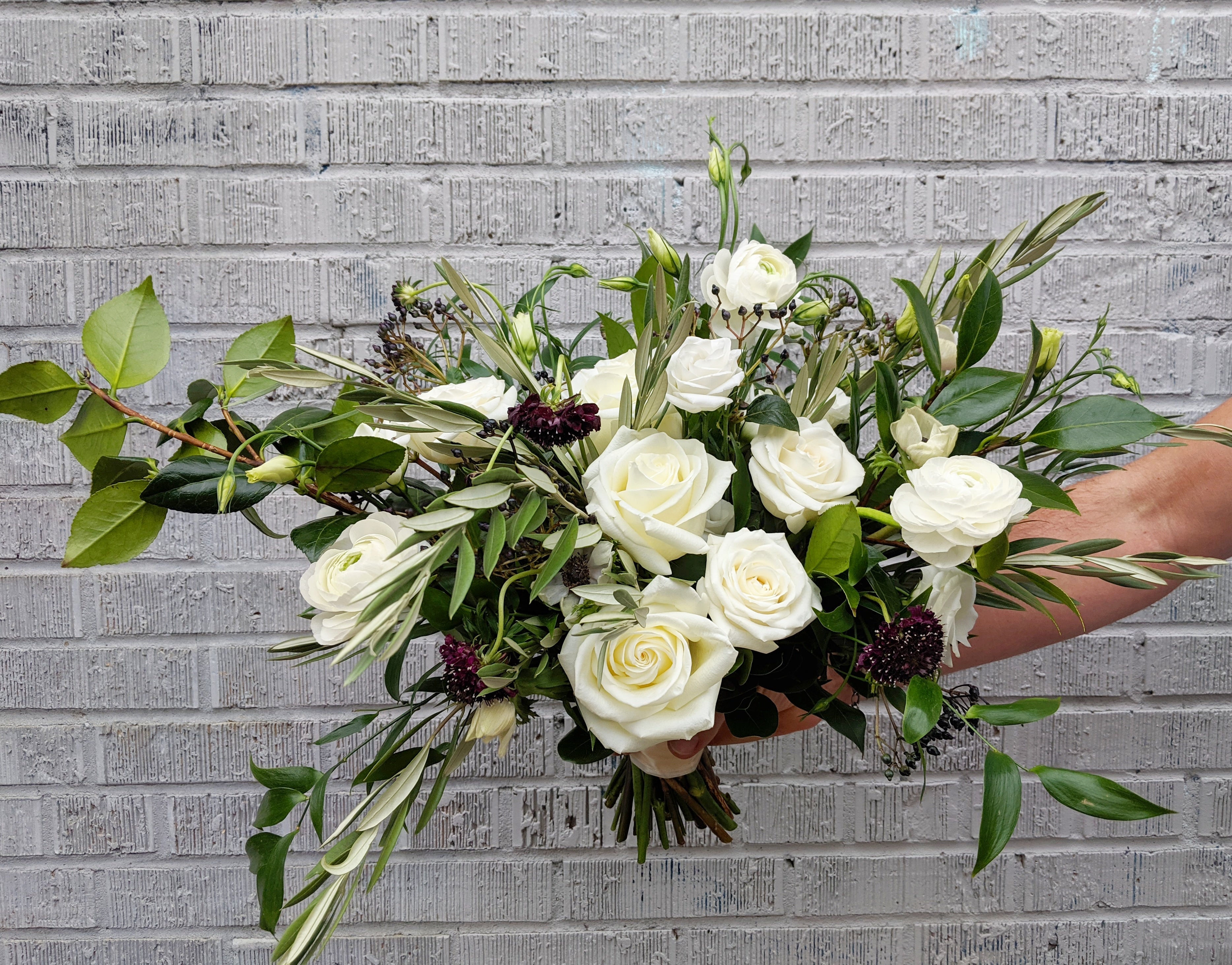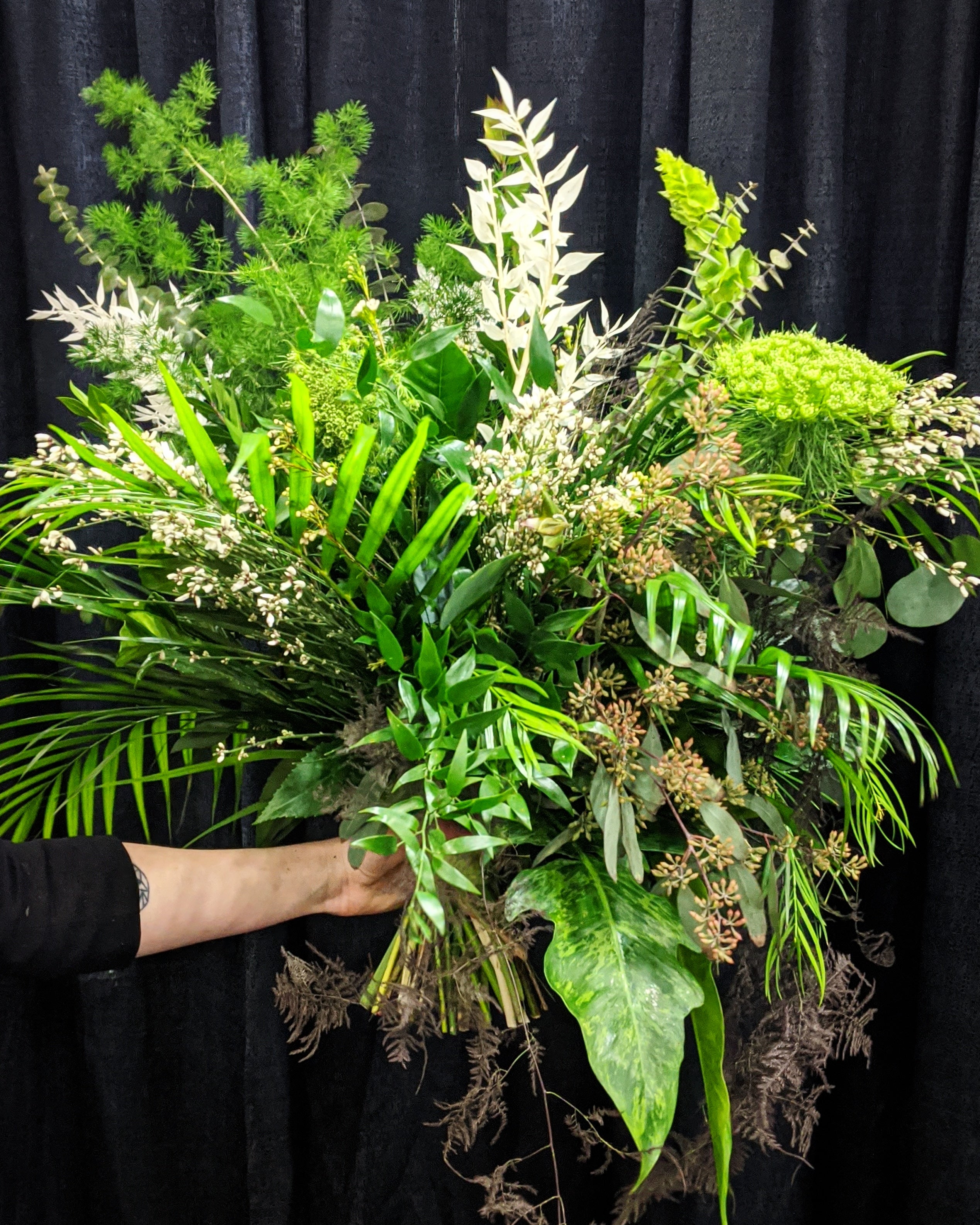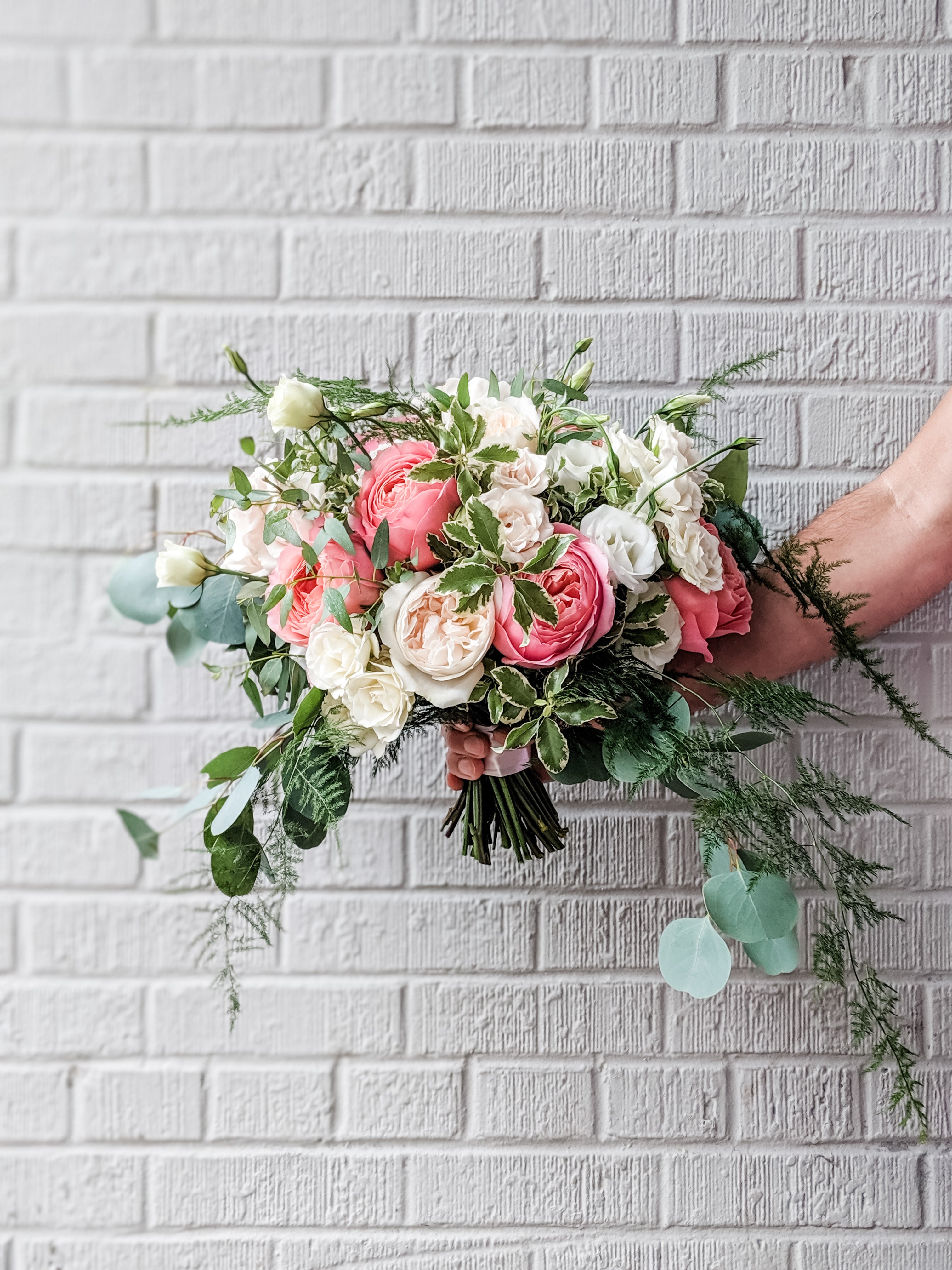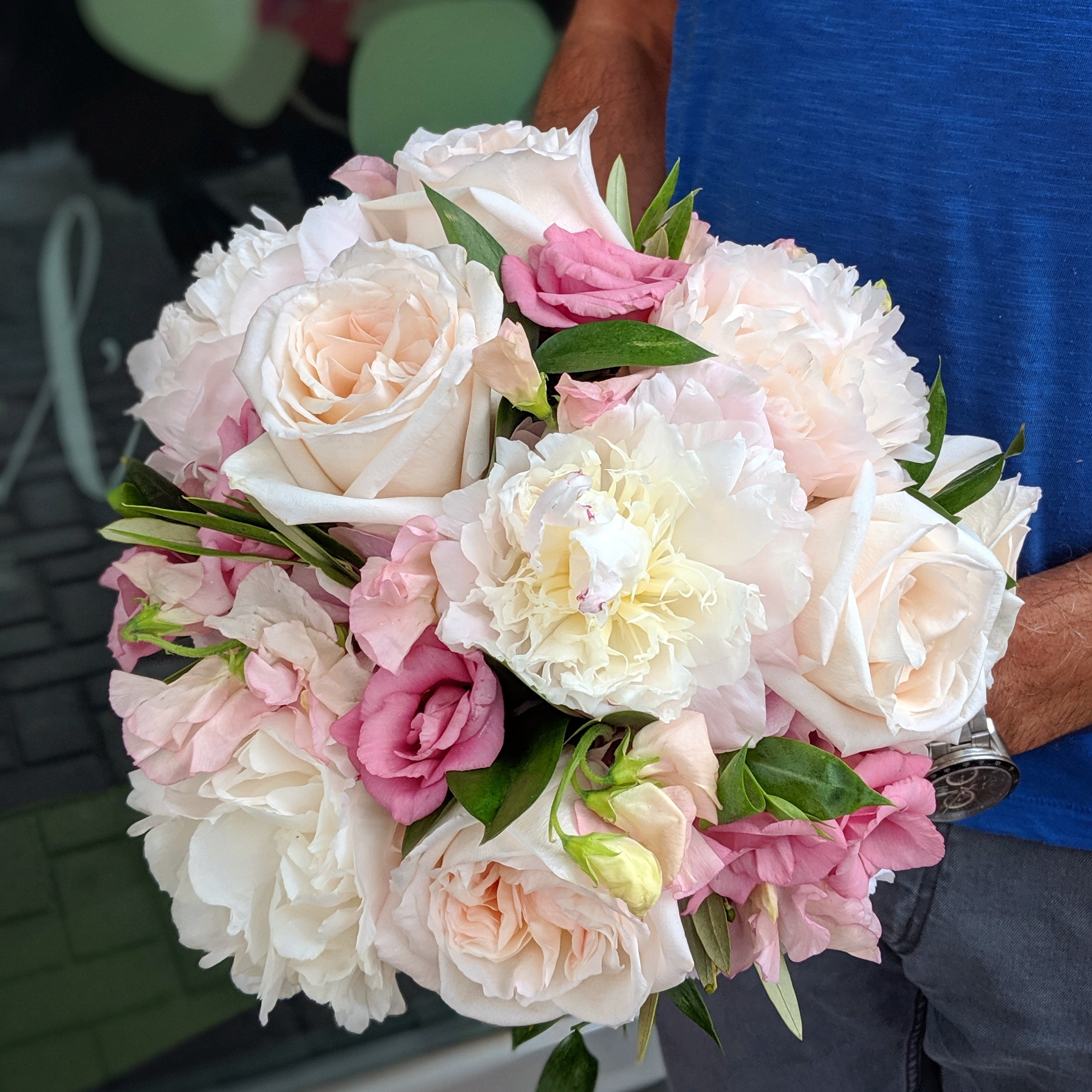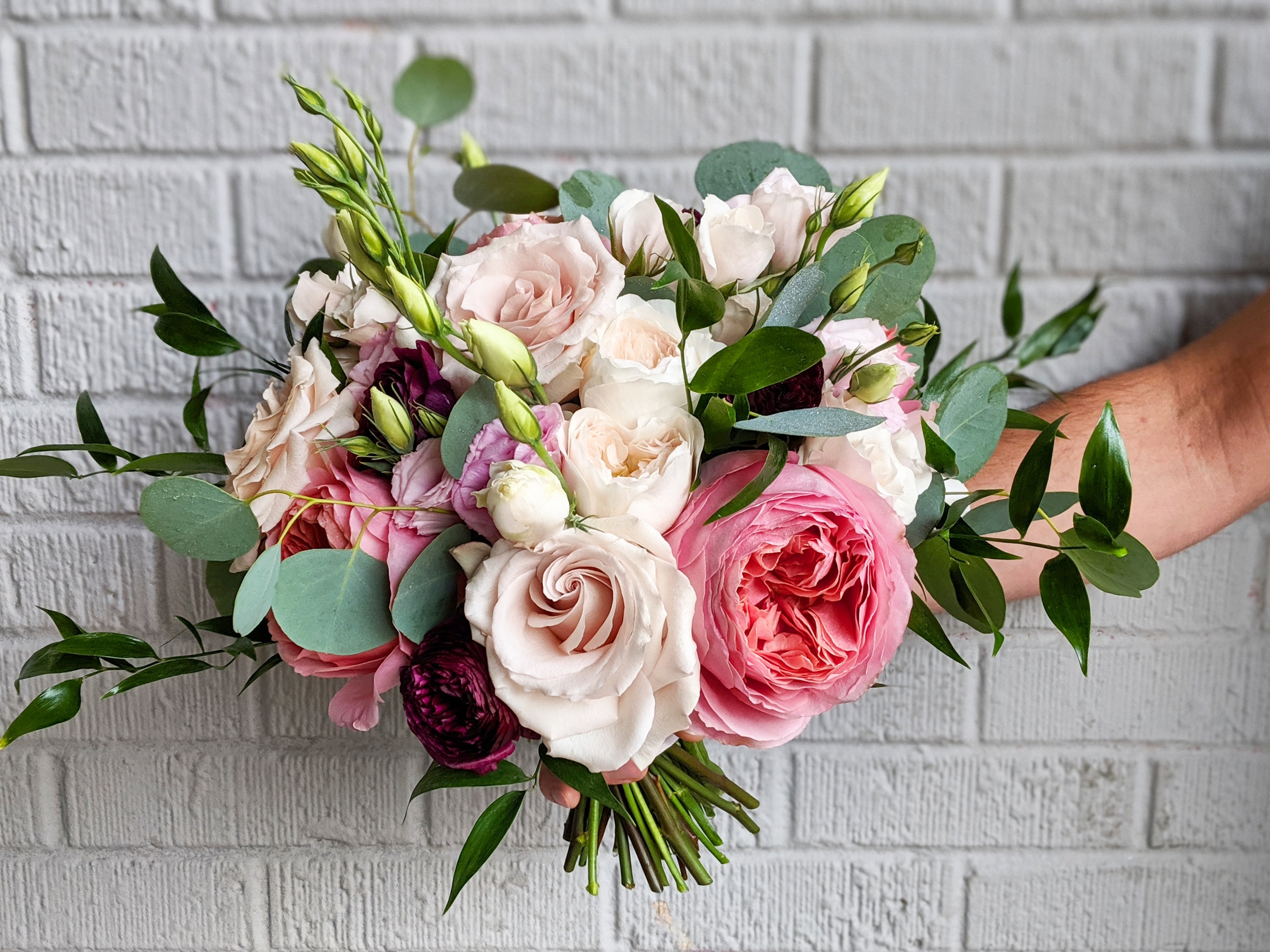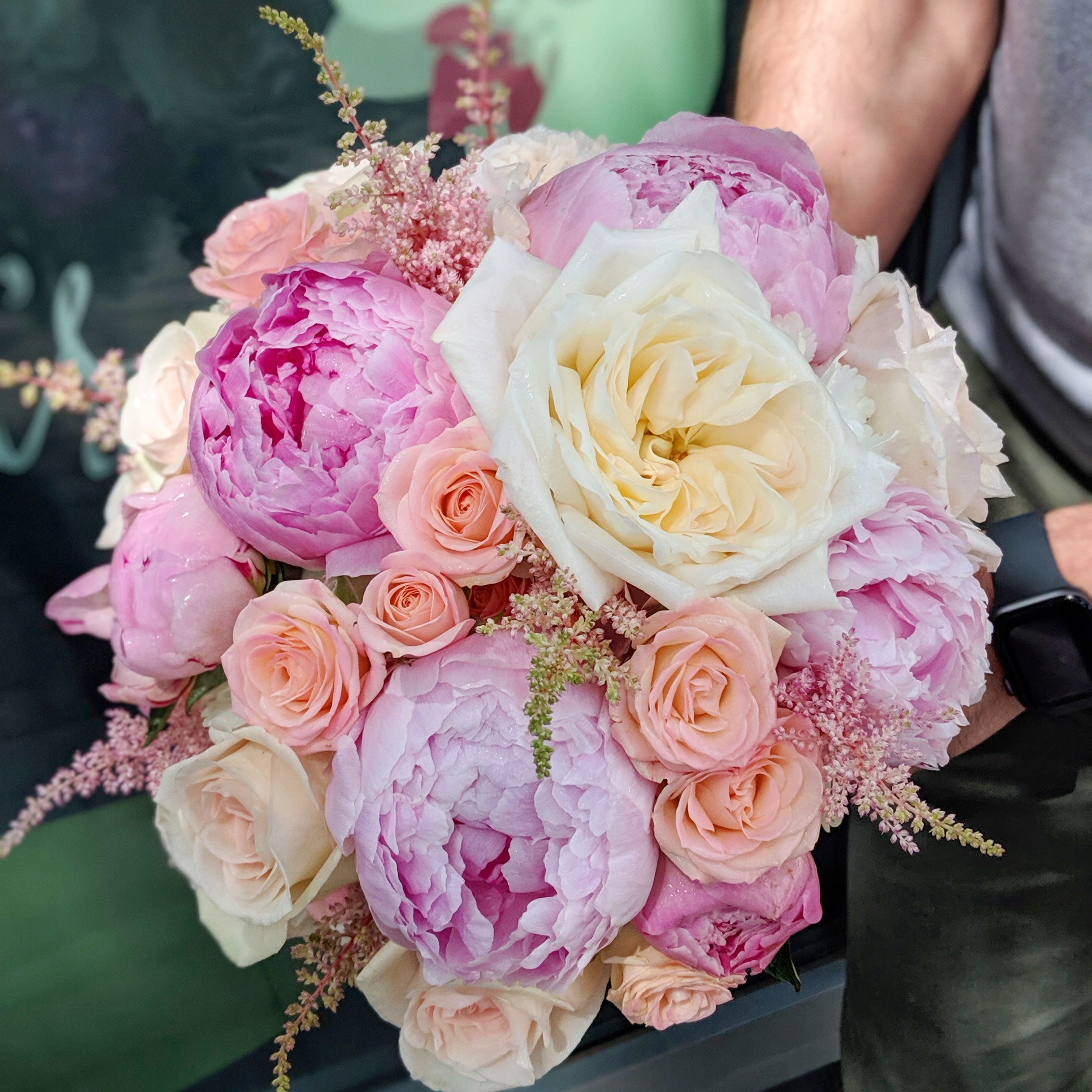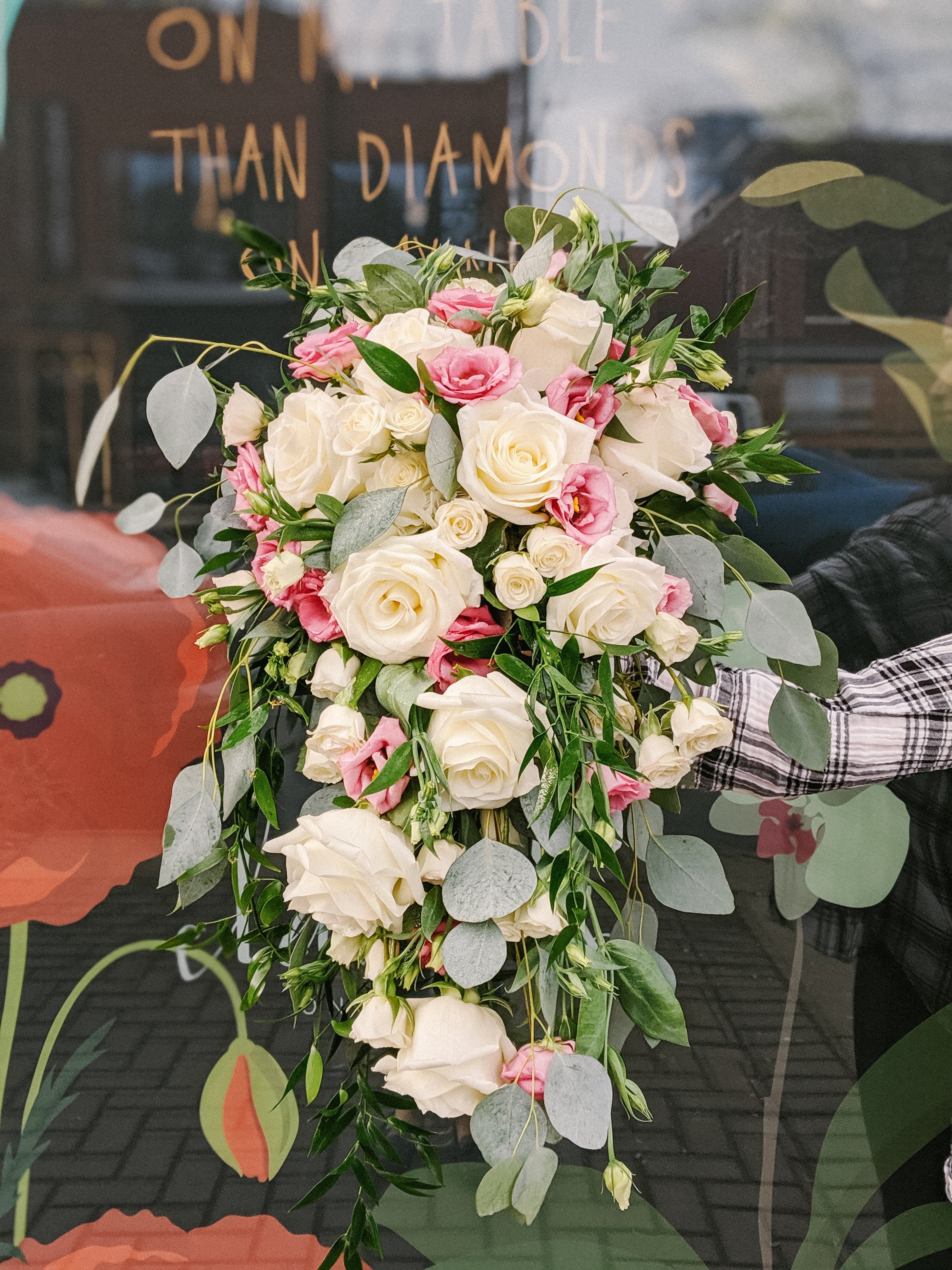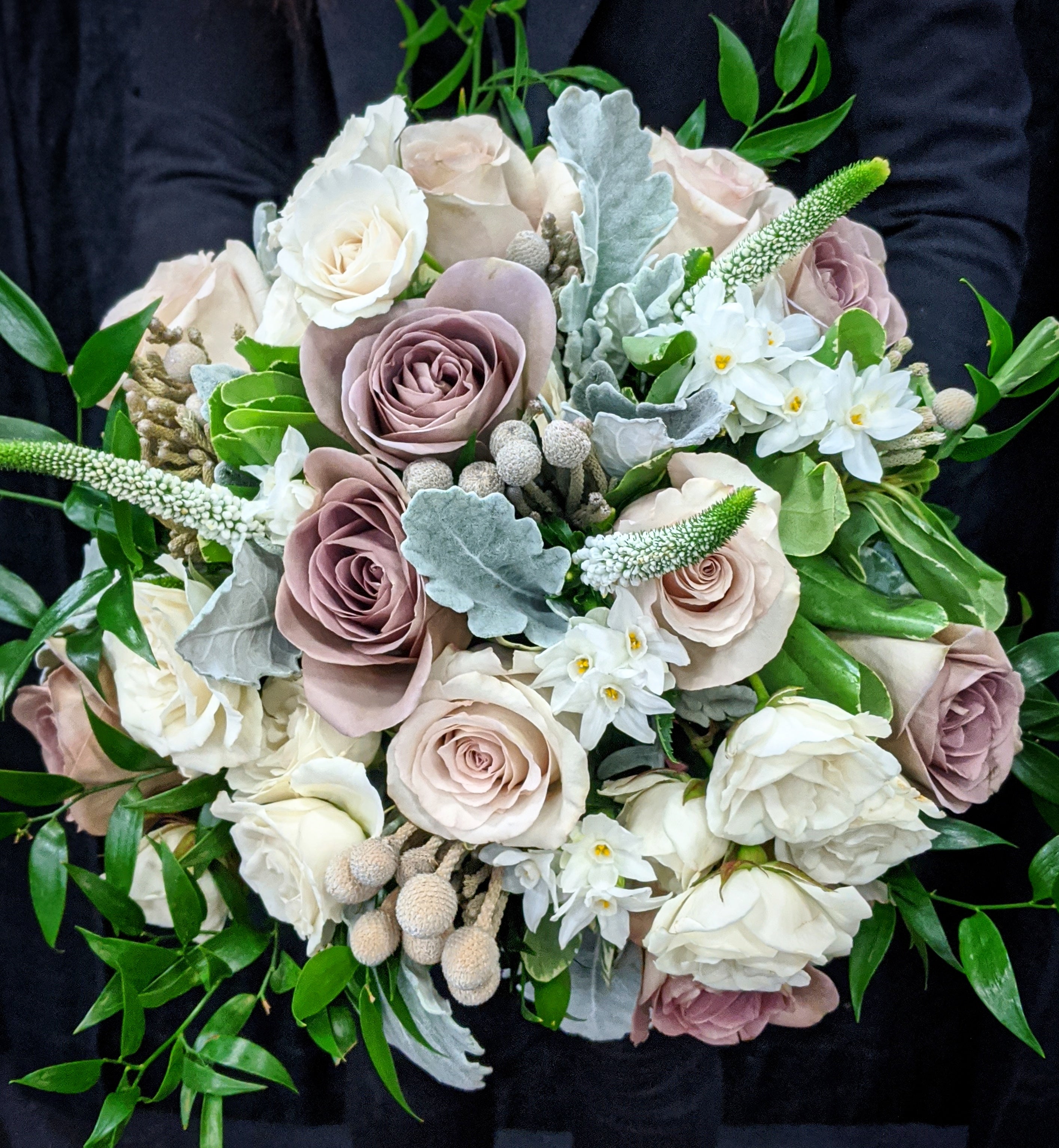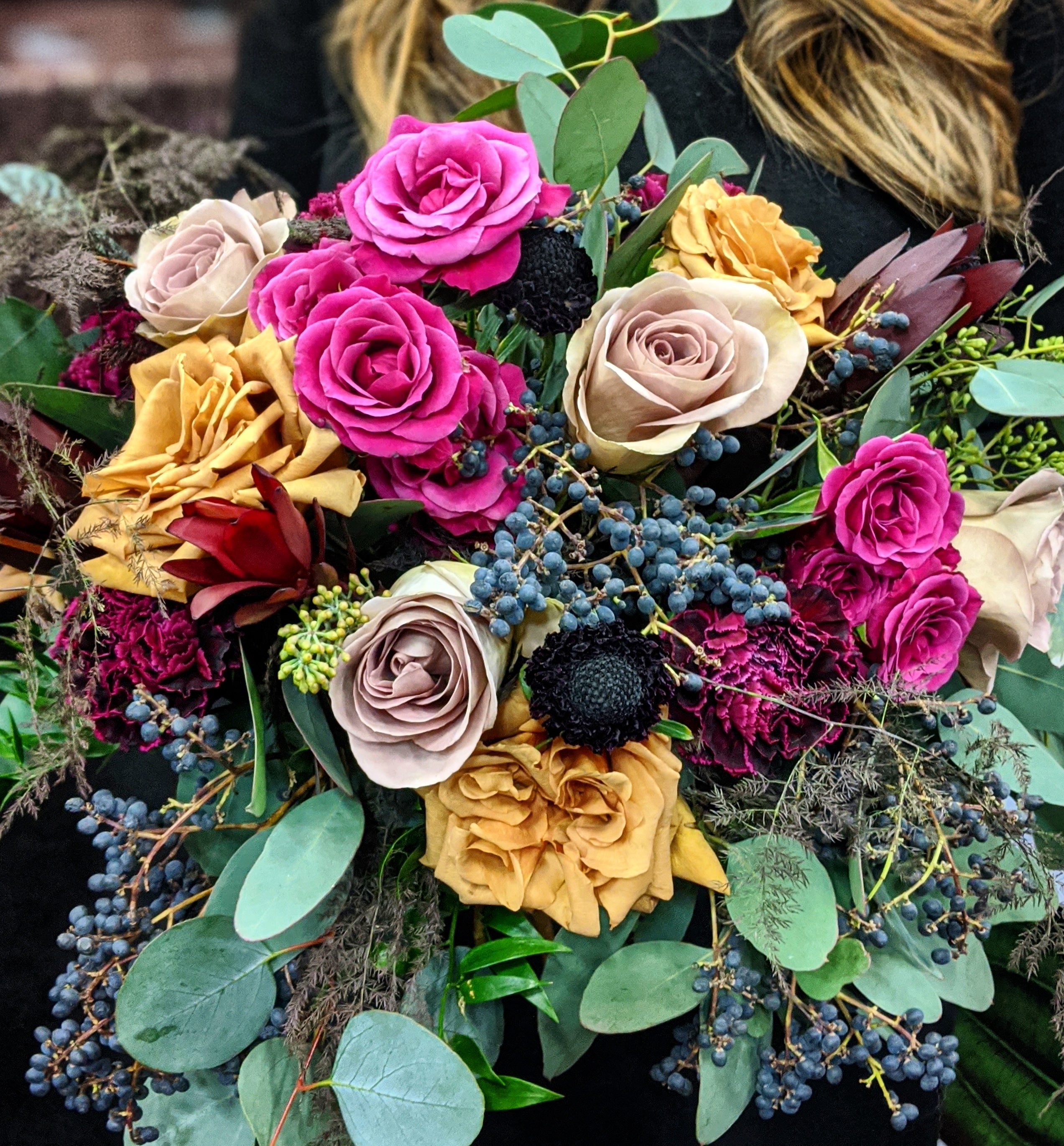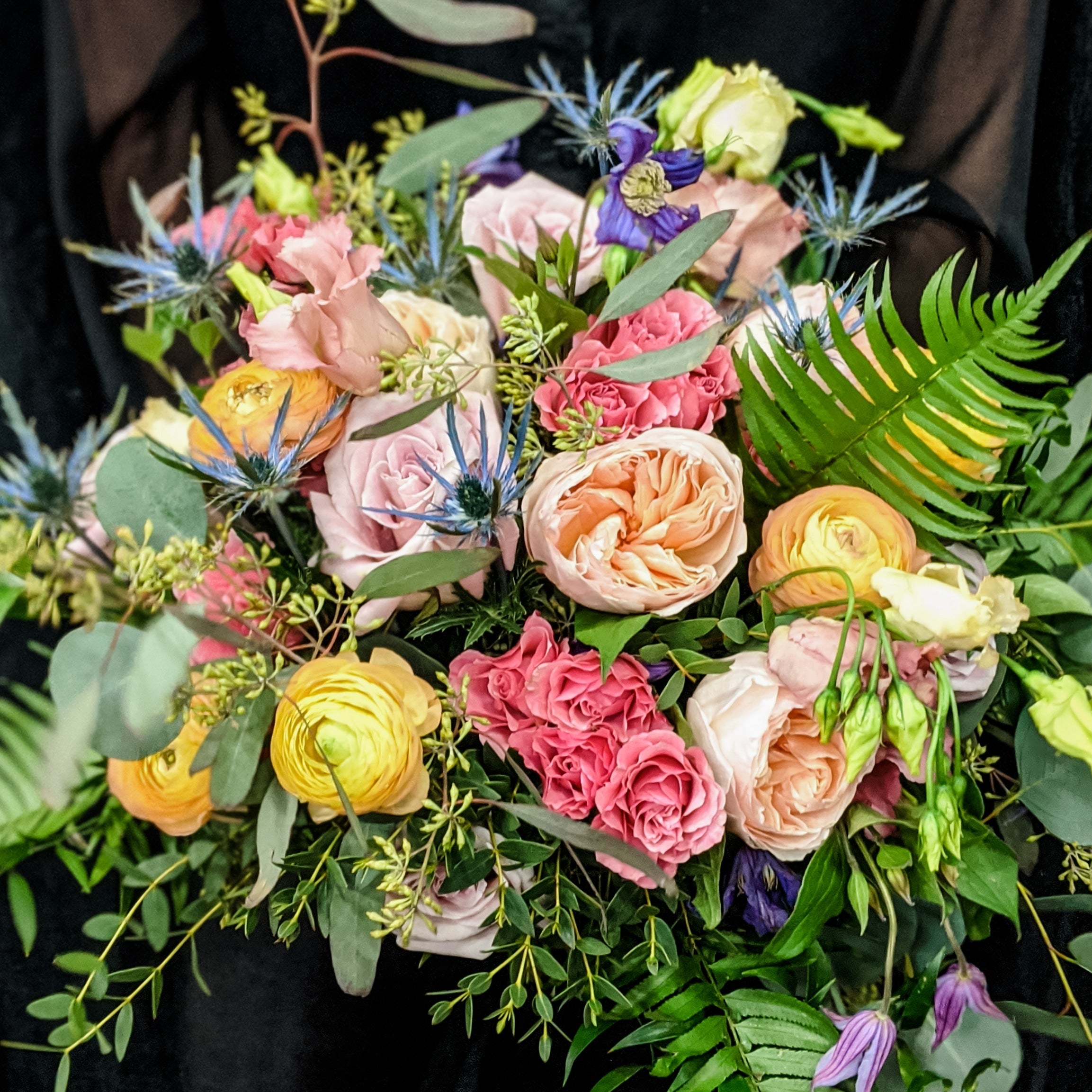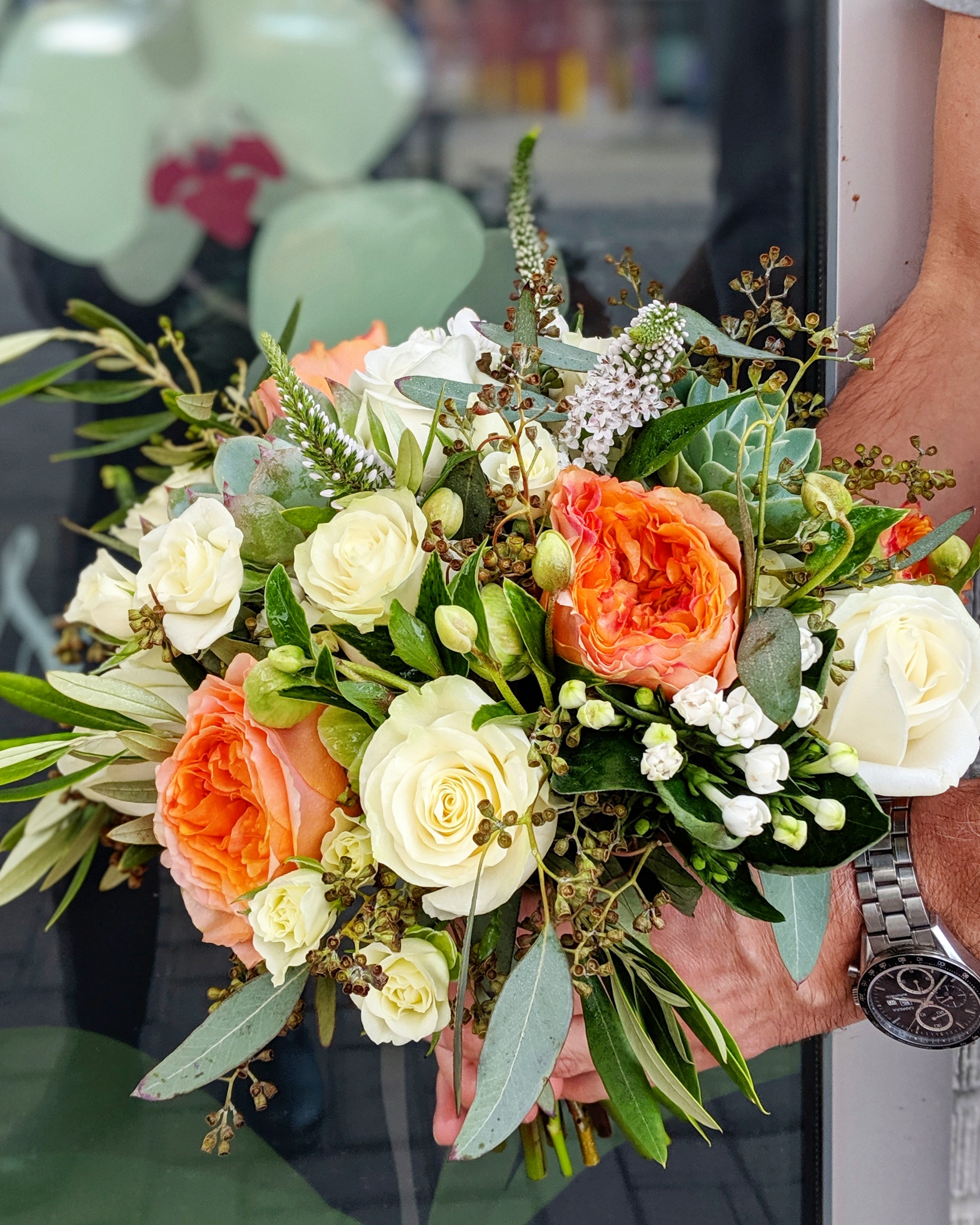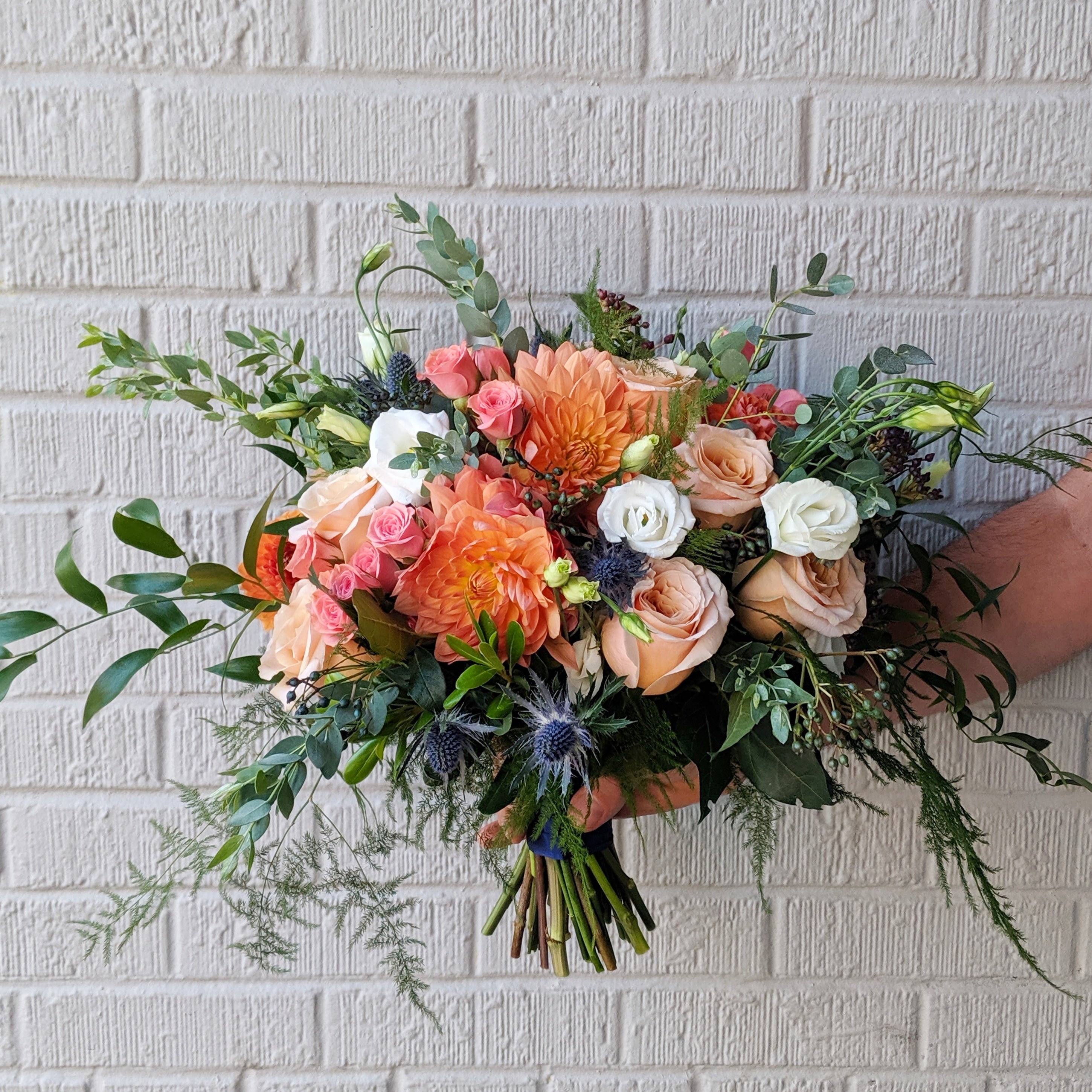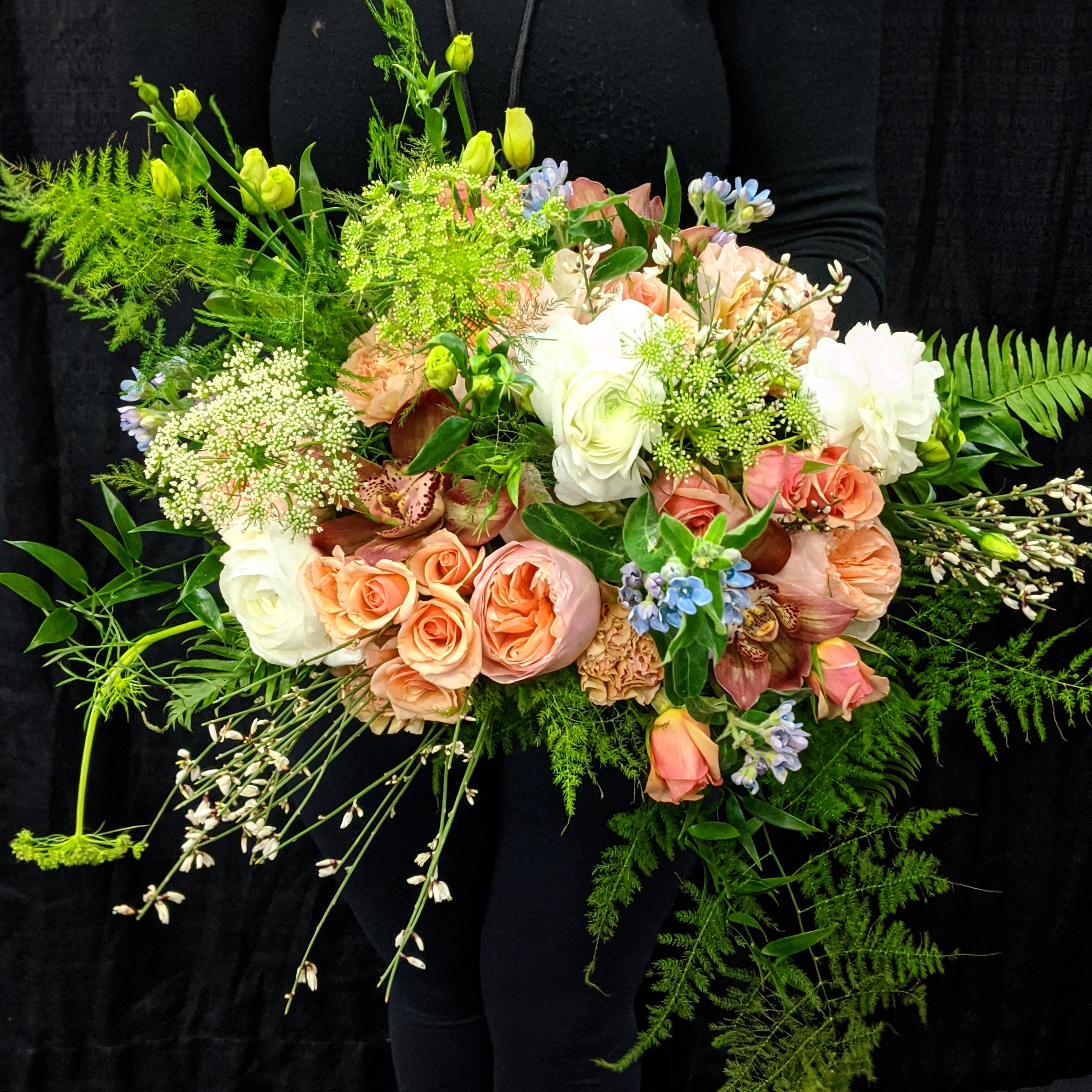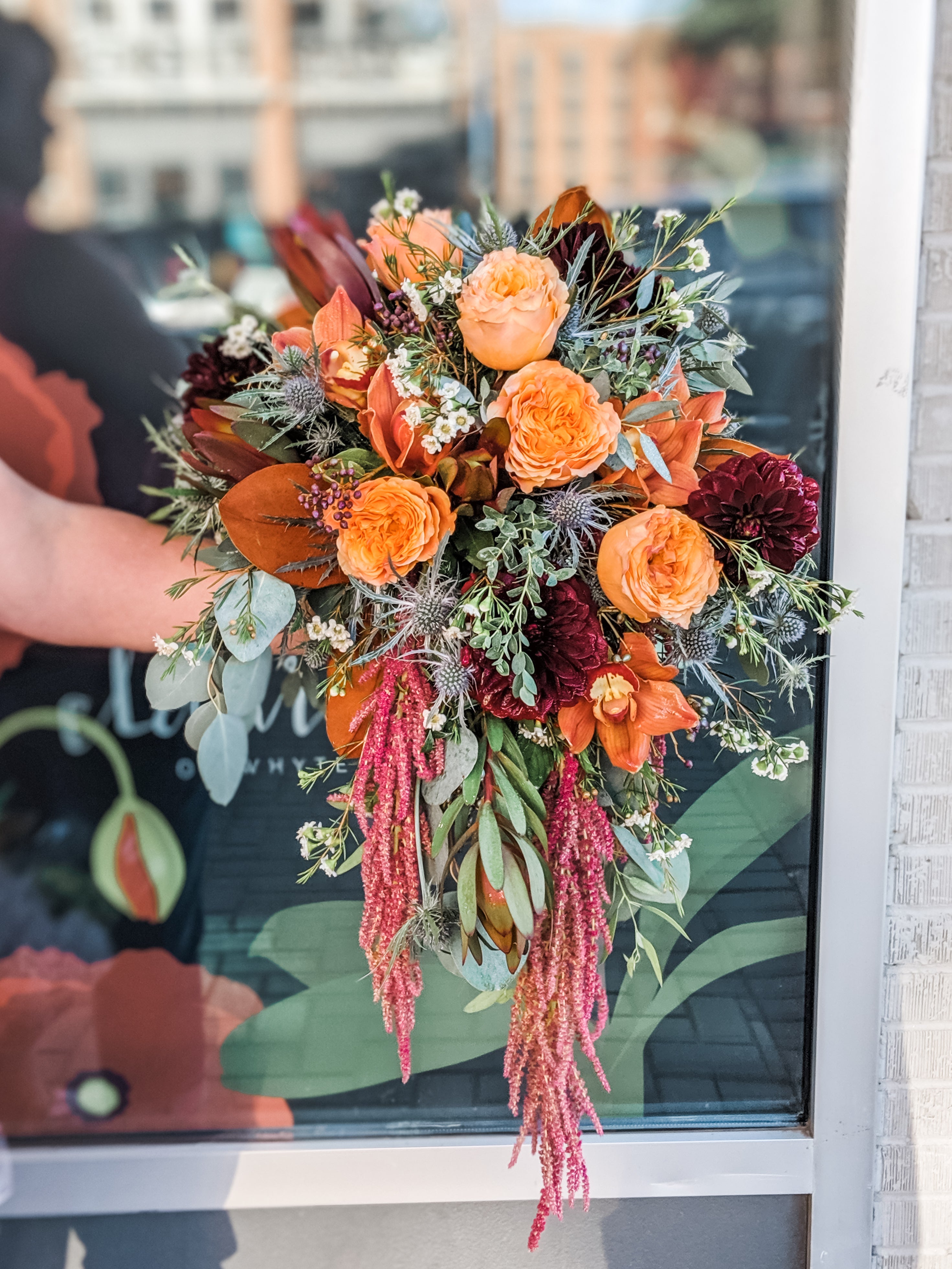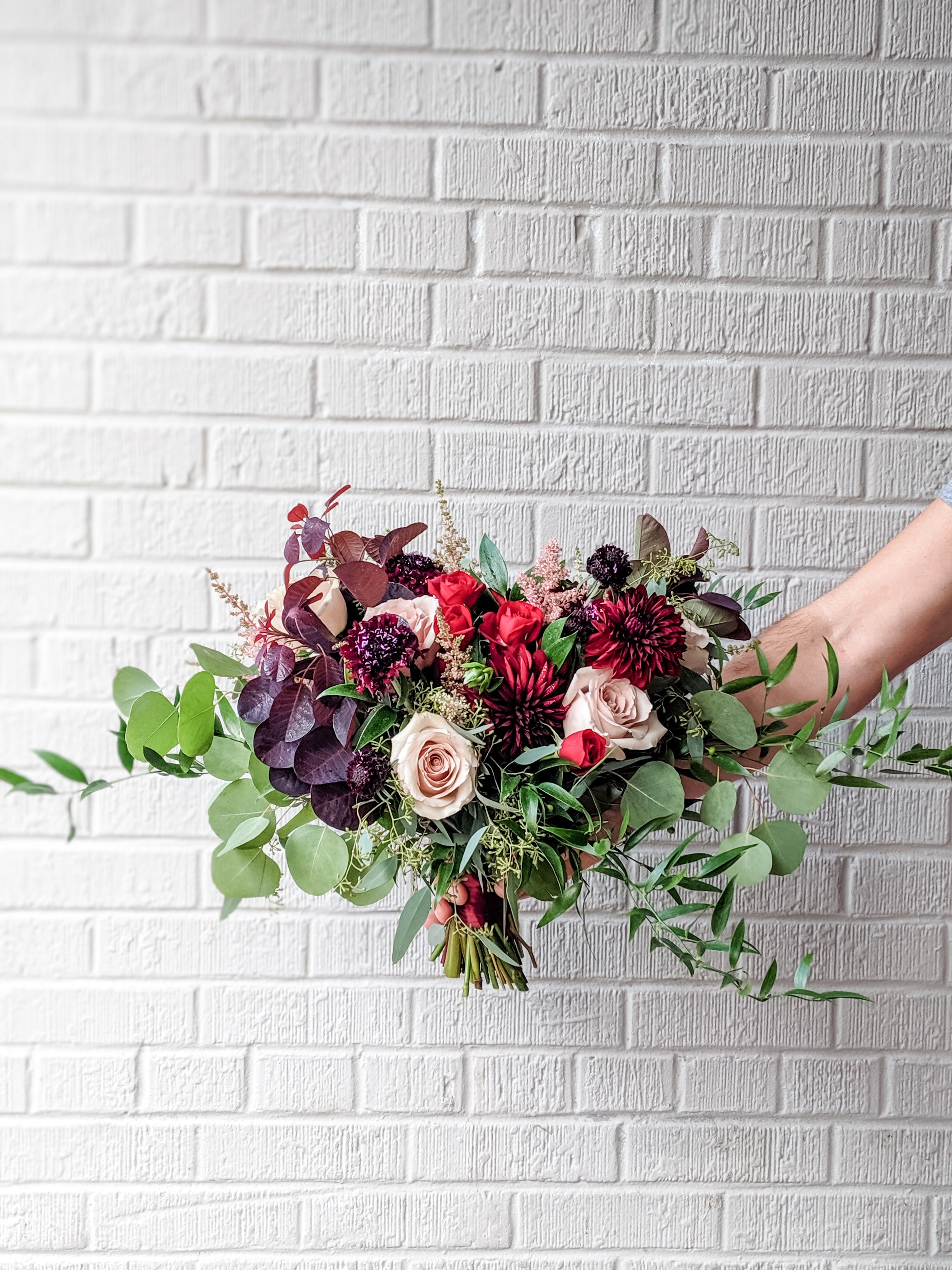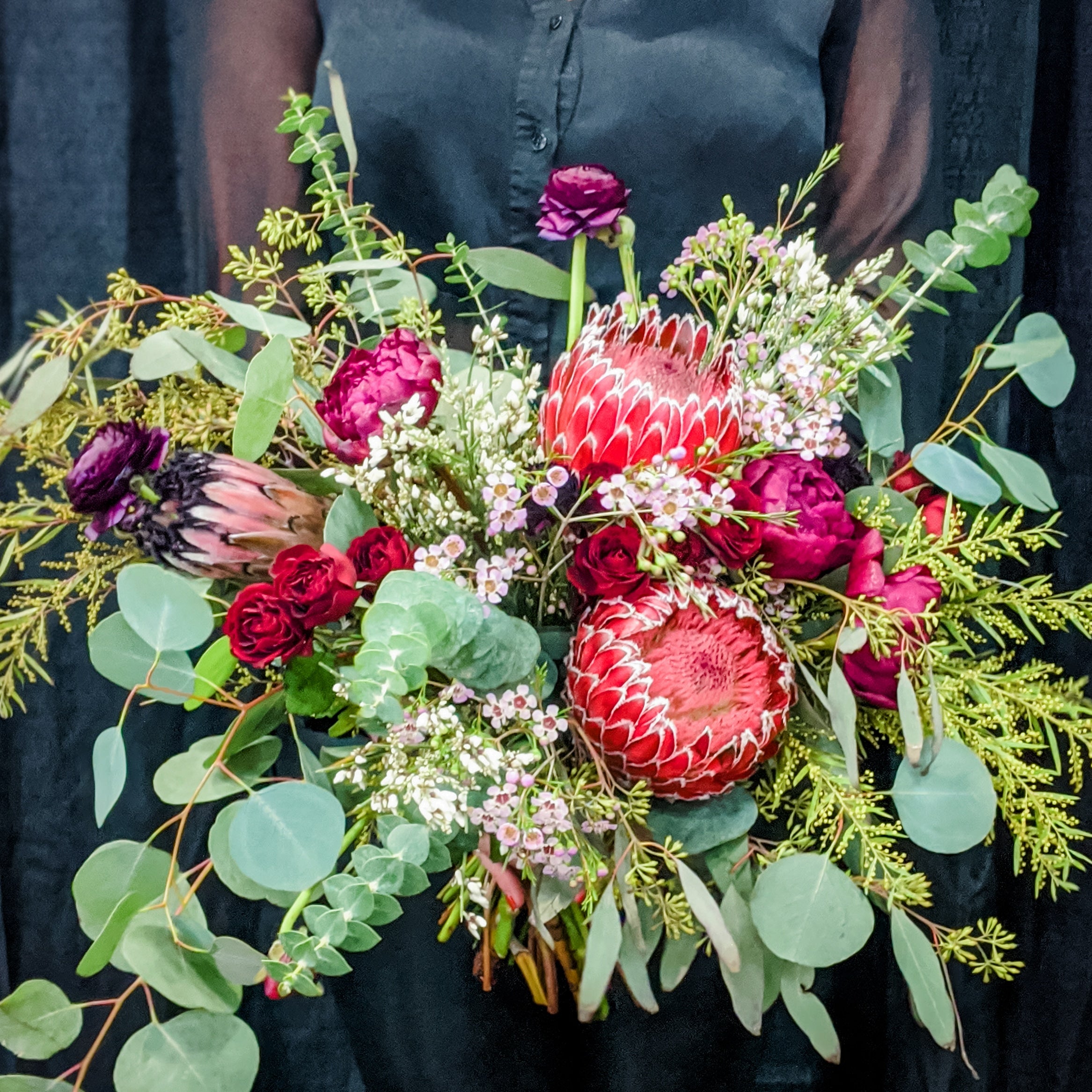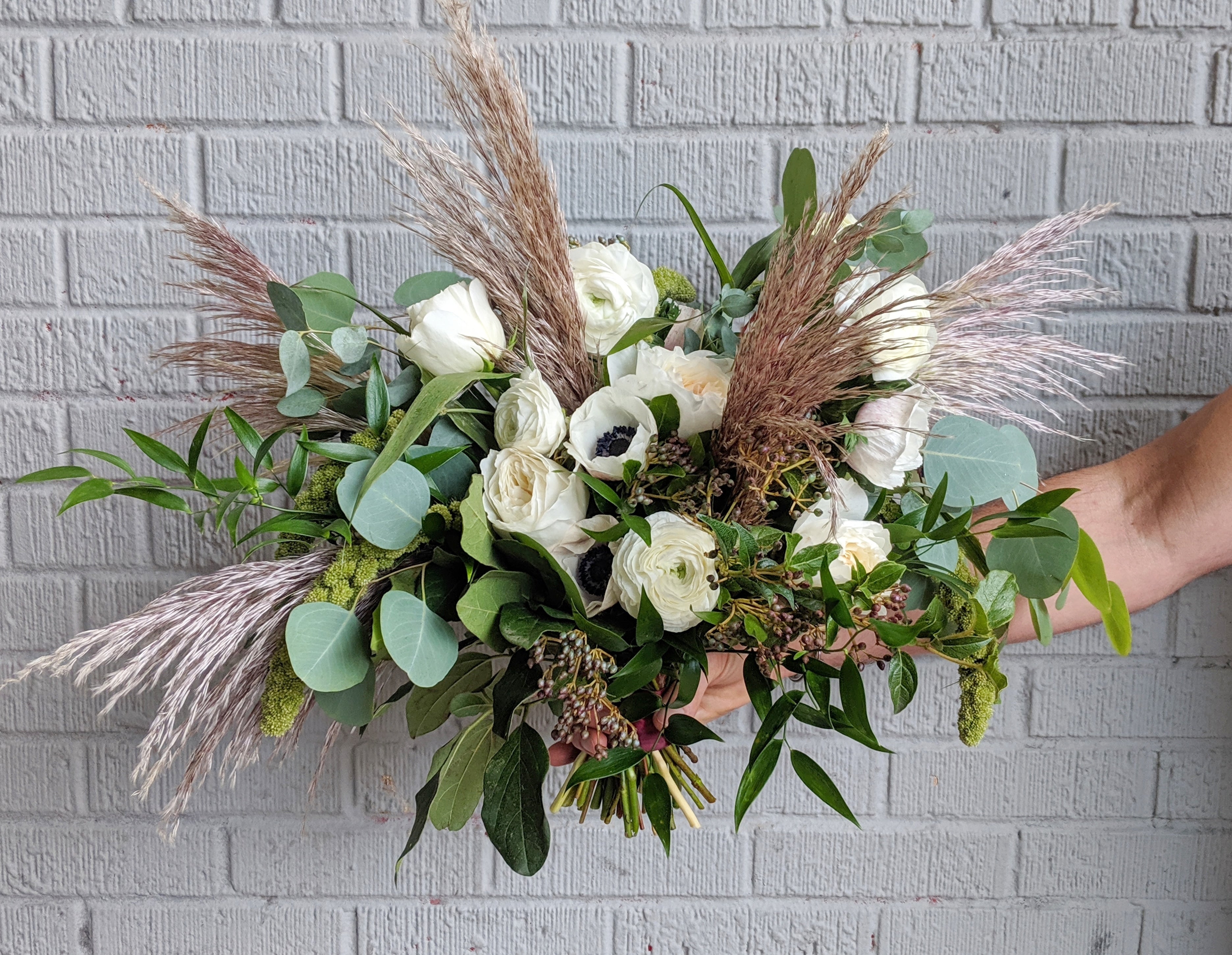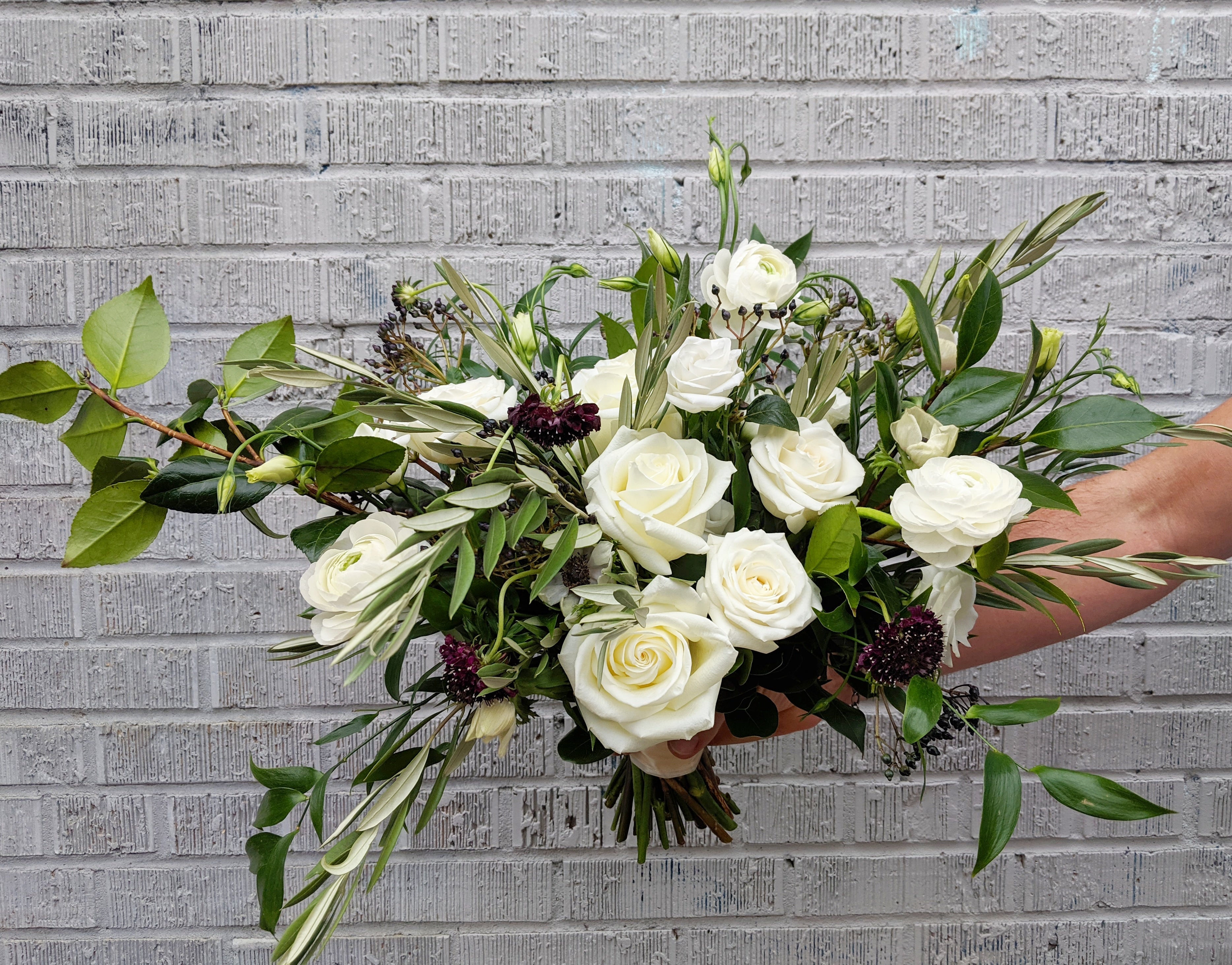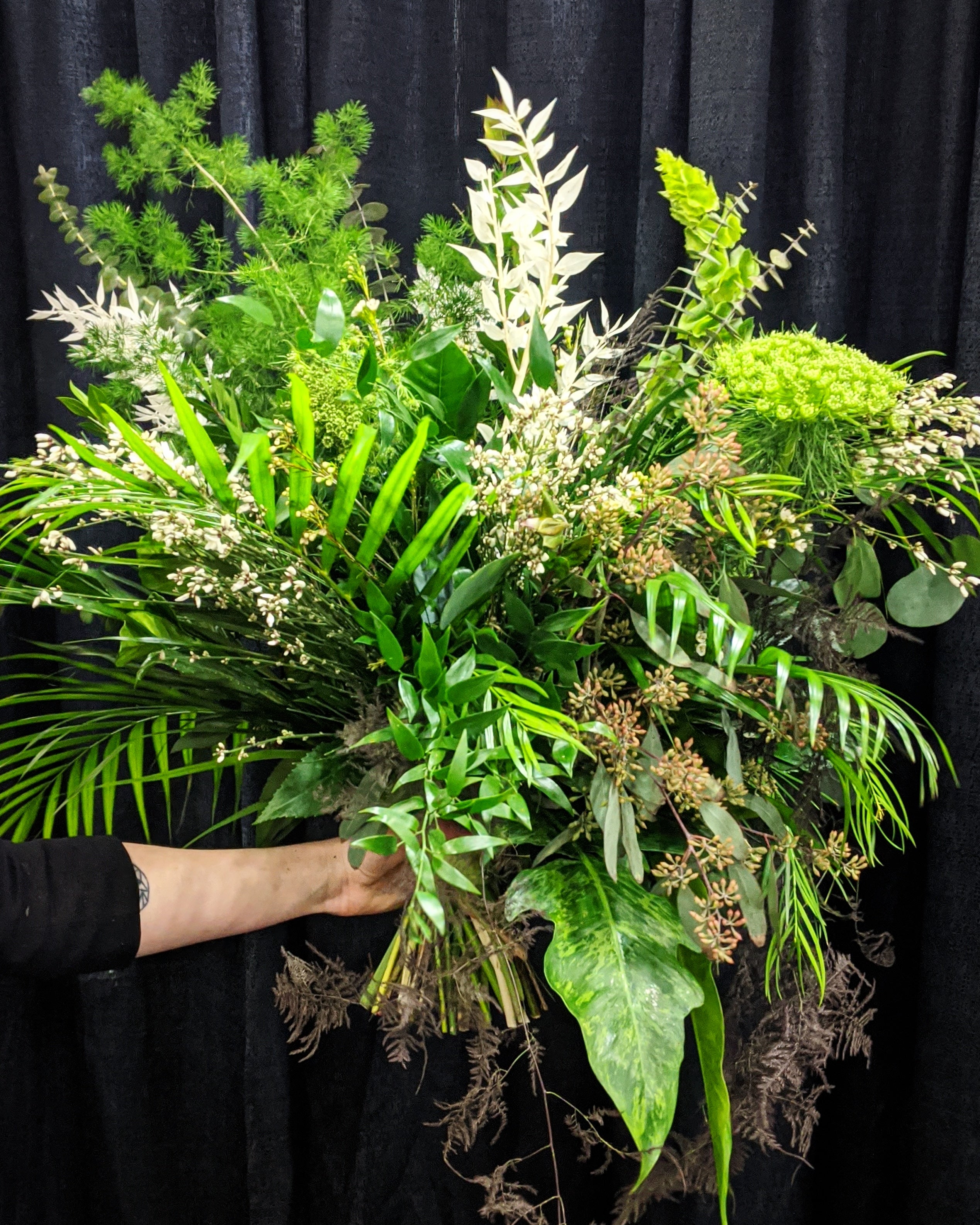 Laurel's Signature Wedding Bouquet
Not too specific about picking out your wedding flowers in a detailed consultation?
Running out of time and need to get married ASAP? Isn't love grand!
We have been creating bouquets to hold for weddings and special events for over 25 years. Our designers have the experience of designing beautiful bouquets for thousands of weddings & special events across the entire province and beyond.
With a little bit of your input and inspiration, we can let our creativity run wild with show stopping results! So let us do the work for you!
*All bouquet orders require 48 hours minimum to order from time of delivery window*
*All bouquets are boxed upright and are in a clear glass vase with water for you to keep for easy transport and freshness*
PLEASE KEEP IN MIND... The photos presented are to be used as inspiration only and will not result in what your bouquet may look like. If you require further details or attention of your florals and design, please schedule a consultation with us!