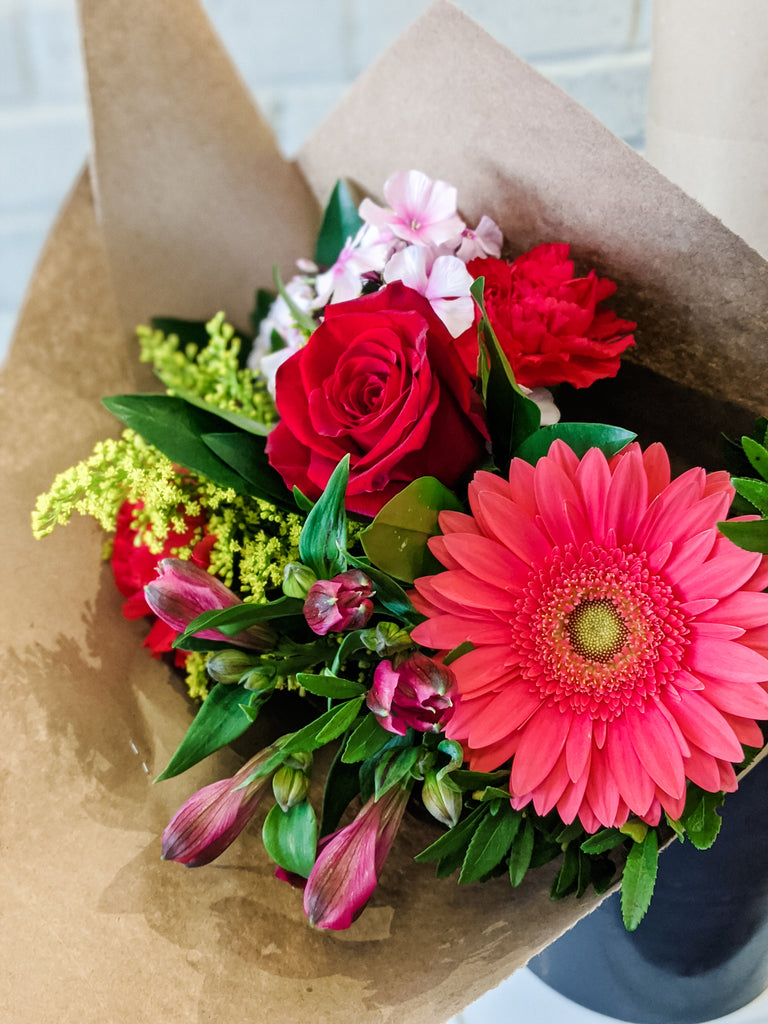 Custom Cut Flower Bouquet
$50.00
An assortment of seasonal flowers, perfect for any occasion. Choose your size, style, and colour palette for a customized bouquet. Please enter any special requests into the box below for us to take into consideration.
*Please note that these photos are for inspiration and the bouquet will NOT look exactly as shown*
Flowers are hand-tied in a spiral design for easy arrangement into any vessel and are delivered with a water-source to ensure freshness along with a care card and floral food. Cut flowers should always be recut and put into warm not tepid water upon arrival.
Flower varieties are dependent on availability. We reserve the right to substitute colours and flowers as necessary. If you have any questions or require more assistance about our seasonal selection, please call us directly to speak with one of our designers (780-431-0738).