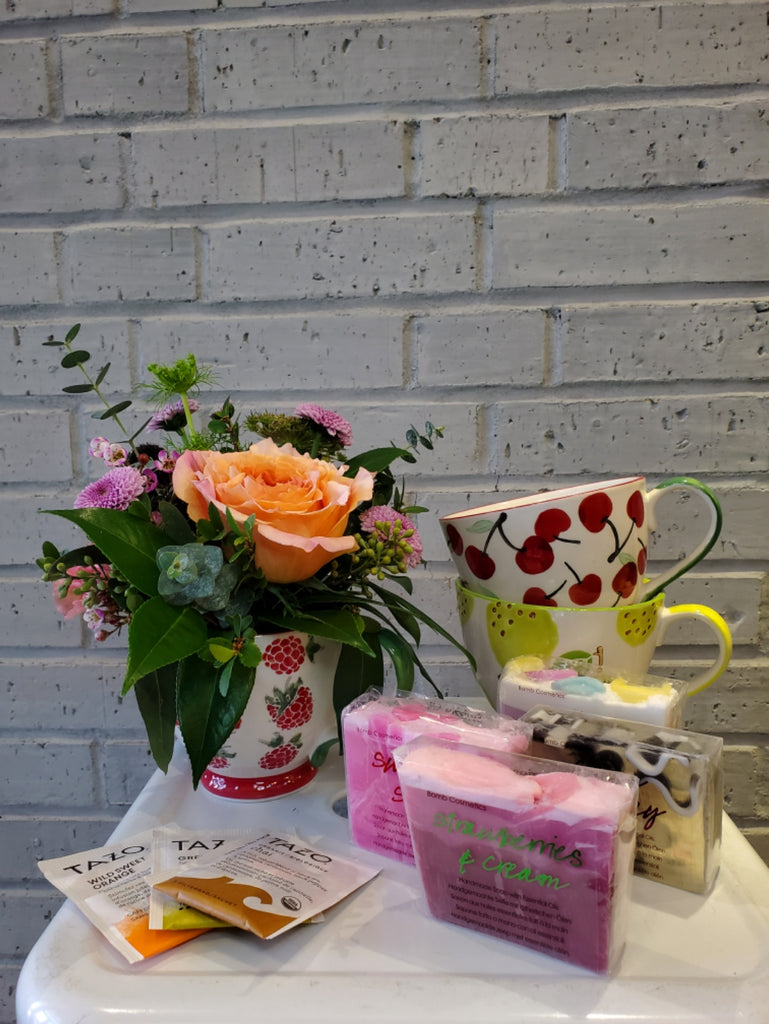 Tutti-Fruit-TEA
$75.00
*Online Exclusive!*
This botanical arrangement of seasonal bright blooms is arranged in a keepsake tea cup with a beautiful hand made BOMB cosmetics soap and some complimentary Tazo tea to complete the package!
BOMB cosmetics soaps are hand made soaps with essential oils and every soap cut is unique. Made in Poland. 
Choose from:
Button Babe/lavender & geranium oils
Clean Getaway/black pepper & lemongrass oils
Swizzle Stick/clary sage & bergamot oils
Strawberries & Cream/clary sage & bergamot oils & strawberry fragrance
Three individual packages of tea will be included (Organic Chai, Green Ginger and Wild Sweet Orange).
Flowers are arranged in a container. Warm water should be cycled through the container every few days to ensure longevity. Flowers are thirsty, so please top up the arrangement daily!
Flower varieties are dependent on availability. We reserve the right to substitute colours and flowers as necessary. If you have any questions or require more assistance about our seasonal selection, please call us directly to speak with one of our designers (780-431-0738).